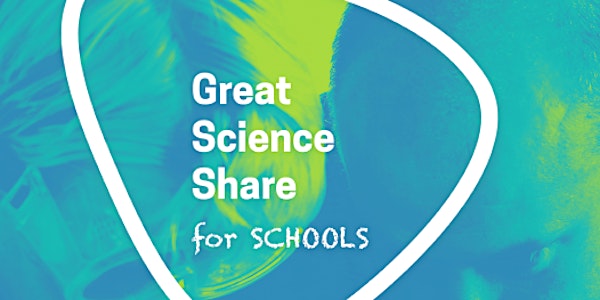 Great Science Share for Schools: 2020 Registration
Description
The Great Science Share for Schools is an annual campaign to inspire young people to share their scientific questions with new audiences.
The Great Science Share for Schools is about children communicating a scientific investigation based on a question they are interested in.
If you're a teacher, school, parent or STEM educator or business looking to enhance young people's experience of science and their Science Capital, you can get involved in this years campaign.
The Great Science Share for Schools is founded on the values of supporting:
child-led communication to new audiences

inclusivity and non-competitiveness

promoting collaboration
---
Want to take part in the Great Science Share for Schools 2020?
Step 1: Register on this Eventbrite
Step 2: Download campaign resources
Step 3: Save the date so you can be part of the campaign day of 16th June 2020
Step 4: Talk to your pupils about the questions that interest them to investigate and share this with us (we are always on hand to provide advice or support)
Step 5: Invite someone else to join you in your planning - GSSfS is a collaborative campaign and works best when you share the experience with others.
Reaching over 100,000 young people already we're delighted to have you on board.
---
For any further information, queries or advice please contact the Great Science Share for Schools campaign team at greatscishare@manchester.ac.uk or 0161 306 3991
NB: If you are attending a local event in your region, you must register directly with the event organiser. This form is for the GSSfS campaign team to monitor national uptake.