First World War highlights from the History Wardrobe collection - what ordinary women wore in extraordinary times
About this event
To celebrate the paperback publication of Great War Fashion - Tales from the History Wardrobe author and dress historian Lucy Adlington invites you to join this inspiring insight into the lives and aspirations of women in the First World War, as revealed through their clothes.
Through fascinating first-hand stories and a beautiful display of original workwear and fashions you'll discover the remarkable range of roles undertaken by wartime women.
Register now for your chance to win one of five free copies of Great War Fashion - richly-illustrated with images and garments from the History Wardrobe collection.
The presentation lasts for an hour, followed by Q&A and chat.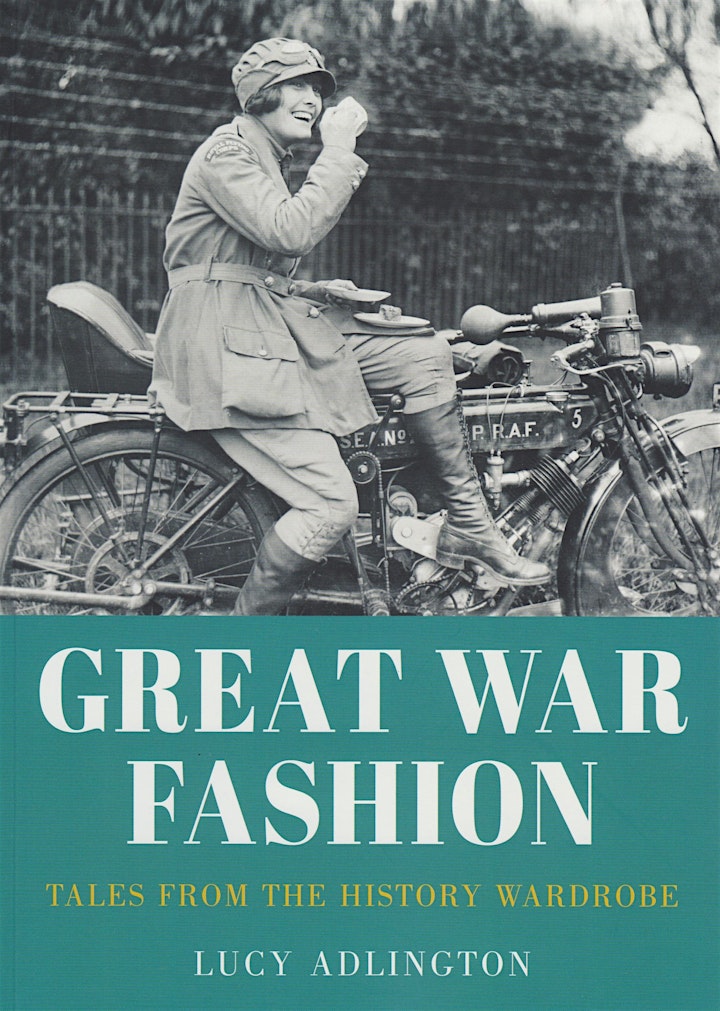 Book cover of Great War Fashion featuring a young woman in Royal Flying Corpe uniform drinking tea & eating cake on an RAF Pheln & Moore motorbike.