Description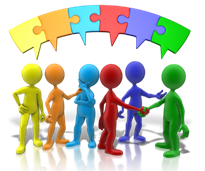 Anglia Ruskin Health Partners (ARHP) is pleased to launch the Greater Essex EoLC Collaborative on Wednesday 7th June, 1.00-4.30pm to be held in the Marconi Building, Room MAR011, Anglia Ruskin University, Bishop Hall Lane, Chelmsford, Essex CM1 1SQ
Taking a wide perspective through a whole system approach, ARHP is bringing together EoLC colleagues from partner organisations with the aim of providing a space to maximise opportunities for sharing and learning across the systems in Greater Essex.
There are four STP footprints within our geography with some excellent examples of high quality strands of work to support implementation of local EoLC Strategies. Different localities have differing needs and priorities but there are clearly aspects of EoLC that are central to all and we hope the sharing will inspire fresh ideas and ways of working whilst reducing resources re-inventing the wheel.
We would also like to offer support to strengthen the development of improvement capability in Greater Essex through a whole system approach to quality improvement training, working across organisational boundaries to test existing or new ideas for quality improvement, assisting with objective setting and measurement where helpful.
I do hope you can join us and contribute to a purposeful and productive collaborative meeting. An outline programme is given below. I would appreciate if you would please cascade this invitation to colleagues who might like to join us. Further invitations are available from arhp@anglia.ac.uk
Please confirm your attendance by 31st May 2017.
I look forward to meeting you and your colleagues on 7th June.
Susan Collett
Quality and Improvement Programme Lead
Anglia Ruskin Health Partners
Room 204, MedBIC Building
Anglia Ruskin University
Bishop Hall Lane
Chelmsford
Essex
CM1 1SQ
susan.collett@anglia.ac.uk
Telephone 01245 684182 / 684186
arhp@anglia.ac.uk
Twitter: @arhpartners
www.arhpartnership.com
Programme
1.00 – 1.30pm Registration & coffee
1.30 – 1.45pm Welcome & Introductions
(Clare Morris MD, ARHP)
1.45 – 2.45pm EoLC Strategies – sharing strengths, successes
& challenges
(Susan Collett, Clare Morris)
2.45 – 3.00pm Refreshments & Networking
3.00 – 3.15pm Emerging Themes (Susan Collett, Clare Morris)
3.15 – 4.00pm Vision - exploring opportunities to achieve
demonstrable improvements
(Susan Collett, Clare Morris)
4.00 – 4.15pm Next Steps & Close (Clare Morris)