Greater Manchester and Brexit: EU referendum roundtable discussion event
Description
Greater Manchester and Brexit: prospects for industry, growth and local economic resilience
On Wednesday June 15th Cities@Manchester and the Sheffield Political Economy Research Institute (SPERI) will co-host a roundtable discussion on 'Greater Manchester and Brexit: prospects for industry, growth and local economic resilience'.
Taking place one week before the EU referendum the event will provide a forum for academics, business representatives, policymakers and researchers to discuss the EU's role in local and regional northern economic development strategies. The event will consider how 'Brexit' would affect Greater Manchester and northern regional economies in the context of new devolved governance arrangements, and with consideration of the multiple range of post-referendum scenarios.
Keynote speakers at the event will be:
Thomas Aubrey, Director of the Centre for Progressive Capitalism and founder of Credit Capital Advisory

Christian Spence, Head of Research & Policy, Greater Manchester Chamber of Commerce
Cities@Manchester and SPERI, led by Professor Adam Leaver (Professor in Financialization and fellow of Cities@Manchester) and Dr Craig Berry (Deputy Director of SPERI) have secured funding from the ESRC as part of their 'UK in a Changing Europe' programme to conduct new research on the relationship between Northern city-regional economies and the European economy and to facilitate this event. At the event we will present a summary of the research and discuss new findings related to the North's receipt of EU regional development funds and the export relationship between Northern-based industries and the European market.
The roundtable discussion will take place between 1.30-3.00pm, with lunch for all participants provided before the event from 12.30pm.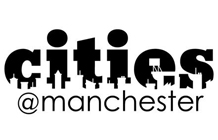 Transport/parking options:
The Dover Street building is part of the University of Manchester's Oxford Road campus. Full maps and travel information is available at http://www.manchester.ac.uk/discover/maps/
Further information/questions:
Contact Tom Hunt, Policy Research Officer at the Sheffield Political Economy Research Institute, for more information or with any questions - tom.hunt@sheffield.ac.uk