Description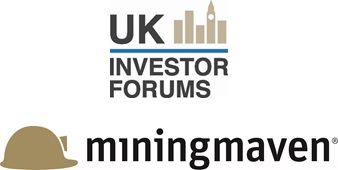 Investor Update Breakfast Briefing
with:

Tuesday 27th September 2016
FREE to Attend*
*Registration only. Places STRICTLY Limited. Register NOW to avoid disappointment
Venue: The Cote Brasserie, 26 Ludgate Hill, St Pauls, London EC4M 7DR
Event timings:
8:00am Registration + Breakfast
Presentation by
Gervaise Heddle
Executive Director
You are cordially invited to an Investor Update Breakfast Briefing with Gervaise Heddle, Executive Director of Greatland Gold (LON:GGP).
Greatland Gold holds a portfolio of exciting projects in highly prospective geological areas with known reserves and deposits of gold and nickel. The Company is actively developing projects in under-explored parts of these known mineralised systems.
Drilling is currently well underway at the Bromus Nickel target and the company recently reported that 3.5m of massive sulphide mineralisation has been intersected from 185m downhole in the third diamond hole. Drilling is continuing and teh company is looking forward to providing further updates as activities progress.
At the Ernest Giles Gold project, a Programme of Work application has been approved and field operations have now commenced. The work programme includes plans for 6,000 meters of wide-spaced RC drilling that will target gold, arsenic and antimony anomalies identified by soil sampling and previous drilling.
The Company also recently announced a new drilling programme at their Warrentinna Gold project to test for extensions to gold mineralisation along strike and at depth at Derby North prospect. The Warrentinna programme of work includes plans for six RC holes for approximately 600 meters of drilling that will follow up on previous intercepts including26m@2.32g/t Au and 5m@29.26g/t Au. The Company will also commence a range of basic field activities targeting two relatively underexplored areas at the Firetower Gold project.
The key objective of the activities at Warrentinna and Firetower projects is to extend the company's knowledge of the mineralised systems, both of which have demonstrated the presence of high grade gold in historic drill results.
The board of Greatland seeks to increase shareholder value by the systematic evaluation of its existing resource assets, as well as the acquisition of suitable exploration and development projects and producing assets.
As we head further into the recovery phase of this mining cycle, we believe that well-funded company's such as Greatland Gold are extremely well positioned to take advantage of the many opportunities currently out there in the space and Executive Director Gervaise Heddle is very much looking forward to presenting the company's investment proposition and meeting with investors at this Investor Update Breakfast Briefing.
---
*Registration only. Places are STRICTLY Limited and we expect that demand for places to be very high. Please register early to avoid disappointment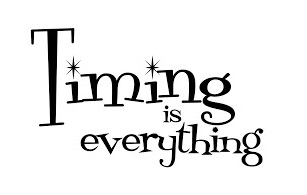 UK Investor Forums and MiningMaven are trading divisions of Catalyst Information Services Limited. Registered in England no. 06537074. Registered Office Address 3rd Floor Ivy Mill, Crown Street, Manchester, M35 9BG
Organiser of Greatland Gold (LON:GGP) Investor Update Breakfast Briefing
Just a few of the many exciting investment ideas we will be showcasing:
Small Cap  opportunities (AiM, NEX, TSX & ASX)

Bitcoin + Blockchain Technologies

3D Printing  + Internet of Things (IoT)

Technology Metals (Lithium, Graphite etc)

Recycling, Green + Clean-Tech Solutions

Fine Wines + Classic Cars

Food Technology, Farming & Forestry

Collectables, Antiques & Fine Art
To be notified of forthcoming UK Investor Forums events in your area, register now www.ukinvestorforums.com.
Rest assured your details will be kept securely and you will not be bombarded with emails from us or any third parties.
Disclaimer: UK Investor Forums (UKIF) is a trading division of Catalyst Information Services Limited. Registered in England no. 06537074 (Registered Office Address 3rd Floor Ivy Mill, Crown Street, Failsworth, Manchester, M35 9BG).
UK Investor Forums organises and facilitates events and seminars across the UK for Sophisticated Investors and those wishing to manage their own financial affairs, to hear from sector and industry experts, meet with companies, learn more about a wide range of investment ideas and opportunities and network with like-minded people.
UKIF does not give investment advice or act as an advisor or promoter for any individual person, company or investment class. Individuals are always advised to carry out their own extensive research with regard to any investment and or consult with their advisors should they deem it appropriate. In the case of investments listed on stock markets, any information provided does not constitute any form of advice or recommendation and is not intended to be relied upon for making (or refraining to make) any specific investment or other decisions.
Should individuals wish to enter into direct relationship with any company or individual presenting they do so of their own accord and UKIF will not have any responsibility or liability in this respect.