Sales Have Ended
Ticket sales have ended
Many thanks for booking your ticket. Look forward to seeing you on the 3rd June at 7.30pm Zoom details will be emailed to you. Green Books / Greening Steyning
Sales Have Ended
Ticket sales have ended
Many thanks for booking your ticket. Look forward to seeing you on the 3rd June at 7.30pm Zoom details will be emailed to you. Green Books / Greening Steyning
Hear all about the ambitious plans to build a new generation of offshore wind farms all around the UK.
About this event
Already, offshore wind powers the equivalent of 4.5 million homes annually and generates over 10% of UK electricity by 2020. But with prices falling steadily this contribution is set to expand by a factor of four over the next 10 years, with a new government target of 40 GW capacity by 2030.
But how will this be done, and what are the challenges involved?
Our Green Drinks speaker in June is Will Apps. He is head of Energy Development at the Crown Estate, the organisation that manages the seabed and the rights to develop renewable energy in the waters off England, Wales and Northern Ireland. So he is in a unique position to talk to us about the plans afoot, and how the industry is gearing up to meet these new targets. He'll also be looking ahead at the huge potential there is for expanding wind power even further in future.
The talk will be happening via Zoom, so register here to book a spot and we'll send you the log in details.
There's two booking options (choose one or the other, not both):
You can choose to book a free ticket.
Or you can choose to make a small donation to support the work of Greening Steyning (minimum £1).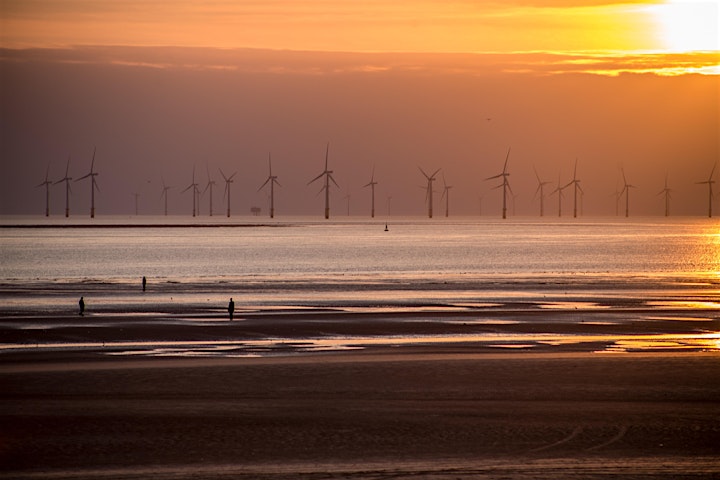 Organiser of Green Drinks: The Future of Offshore Wind Power in the UK
Greening Steyning is an active and enthusiastic local group working to create a sustainable, low-carbon future for Steyning, Bramber, Upper Beeding and the surrounding area. Our aim is to get the whole community thinking about what we can do to tackle climate change – and taking action so that together we can make a real difference.