Description
The Green Film Festival @UEA is an exciting programme of free screenings and events, presenting and bringing together intersecting interests in environmental issues and film.
This year's Green Film Festival @UEA films explore global issues while highlighting reasons to remain optimistic. Think global, act local: where are the opportunities for positive personal action?
Full details: www.uea.ac.uk/about/sustainability/events/green-film-festival
---
Film programme

Thursday 3 May: THANK YOU FOR THE RAIN | 19.30-21.30
Introduced by Dr Heike Schroeder (UEA School of International Development), this documentary film follows the efforts of Kisilu, a Kenyan farmer. Five years ago Kisilu started to use his camera to capture the life of his family, his village and the effects of climate change. When a violent storm throws him and a Norwegian filmmaker together we see him transform from a father, to community leader, to an activist on the global stage.


---

Friday 4 May: DUSK CHORUS | 19.30-21.15
This fascinating documentary film is based on the project "Fragments of Extinction". The film follows the eco-acoustic composer David Monacchi in his quest to record 24-hour continuous 3D soundscapes in primary forests with the highest biodiversity on the planet; the forests of the Amazon in Ecuador. The film offers a unique listening and visual experience of the vanishing heritage of millions of years of evolution. It will be introduced by Dr Iain Barr (UEA School of Biological Sciences) and be followed by a Q&A with David Monacchi himself.


---

Saturday 5 May: DEMAIN (Tomorrow) | 13.00-15.10 | in partnership with UEA Sustainability Society
Climate is changing. Instead of showing all the worst that can happen, this documentary focuses on the people suggesting solutions and their actions. Filmmakers Mélanie Laurent and Cyril Dion travel worldwide to investigate concrete solutions to environmental and social challenges. This screening of DEMAIN is supported by UEA Students Union and the UEA Sustainability Society, and introduced by Norwich FarmShare.


---

Saturday 5 May: EVOLUTION OF ORGANIC | 16.00-17.30
From filmmaker Mark Kitchell (Berkeley in the Sixties; A Fierce Green Fire) comes this new documentary about the story of organic agriculture in the USA, told by those who built the movement. It shows how a motley crew of back-to-the-landers, spiritual seekers and farmers' sons and daughters reject chemical farming and set out to explore organic alternatives.


---

Saturday 5 May: OKJA | 18.45-21.30 | in partnership with UEA Sustainability Society
Accompanied by a fascinating introductory talk from Dr Brett Mills, Senior Lecturer in the Department of Film, Television, and Media at the University of East Anglia, Okja is a captivating action-adventure film with a hard-hitting message. In the film we meet Mija (played by Ahn Seo-hyun), a young girl who risks everything to prevent a powerful, multi-national company from kidnapping her best friend - a huge genetically modified beast called Okja. Directed by Bong Joon-ho, this film features an ensemble starring cast that includes Tilda Swinton, Paul Dano, Steven Yeun, Lily Collins, and Jake Gyllenhaal. This screening of OKJA is supported by UEA Students Union, and the UEA Sustainability Society.
Please note: OKJA is rated 15, with moderate violence and profanity, and intense scenes.
Full details: www.uea.ac.uk/about/sustainability/events/gff-films18


---
Saturday 5 May: side events and interactive exhibition

Join local organisations and artists, covering topics from climate change to social enterprises around food: find out more about what is happening in our community, and take part in artwork and tour the Norfolk Broads! Watch short films around Norfolk and Suffolk from across the decades, and create your own film as part of global action for climate change.
FEATURING:
Climate Cafe Workshop: be part of creating a film to support the 'Bend the Curve Norfolk' climate campaign. Open to all ages and abilities

Word-Forging Workshops: use reclaimed materials and jewellery-making techniques to create messages of hope for our future

Historic footage from EAFA (East Anglian Film Archive)

Donation point for FoodBank, and information on various social enterprises from the region

Ticketed low-carbon tapas event, by Mustard Cafe [tickets available separately]

... and more!
Full details: www.uea.ac.uk/about/sustainability/events/gff-exhibition18


---
Catering will be available from Mustard cafe throughout the Green Film Festival @UEA, with a selection of local, organic and Fairtrade food and drink.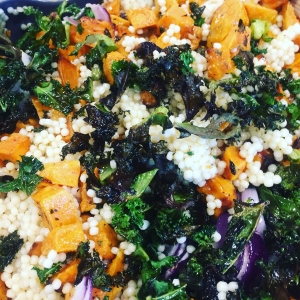 This event is supported by The John Jarrold Trust | The Adapt Group, at The Enterprise Centre | CHAIN - Climate Hope Action in Norfolk | Norwich Greenpeace | The University of East Anglia
Organiser of Green Film Festival @UEA 2018