Green finance: unlocking its potential for nature's recovery
Sales Have Ended
Registrations are closed
Sorry, this event has now passed.
Sales Have Ended
Registrations are closed
Sorry, this event has now passed.
Exploring how innovative green finance could contribute to positive landscape-scale environmental changes.
About this event
In this webinar, we look at the potential of innovative green finance to contribute to positive landscape-scale environmental changes.
Our presentations
The Natural Environment Investment Readiness Fund: an introduction (20 mins)
Alison Baker, Engagement Specialist for the Natural Environment Investment Readiness Fund (NEIRF), Environment Agency
Alison's presentation will introduce the Natural Environment Investment Readiness Fund (NEIRF): providing an overview of the key objectives, what is covered by the grants and how organisations can be involved and learn from the NEIRF programme.This pioneering grant has been designed by the Environment Agency, in partnership with Defra and Natural England to help develop the green finance sector in the UK. This scaling up of green finance will be essential to address the big environmental challenges we face, including climate change, moving to net zero, protecting biodiversity and improving the water environment.
Poole Harbour Nutrient Management Scheme: A farmer-led approach to natural capital delivery (20 mins)
Paul Cottington , Environment Advisor for the South West NFU
Paul will cover how and why the Poole Harbour Nutrient Management Scheme was started and what it hopes to achieve. The presentation will look at the key components of a nutrient trading scheme and how the farmers, the partners and the delivery team are trying to meet the challenge of getting all the parts in place. This scheme hopes to show how a farmer led approach can tackle the issue of diffuse pollution in a way that supports both agriculture and the environment and delivers multiple benefits.
Exploring green finance for Natural Flood Management along the River Wyre (20 mins)
Dan Turner, Project Manager at the Rivers Trust
The Rivers Trust and Wyre Rivers Trust are leading a pioneering new project to investigate innovative funding opportunities for implementing Natural Flood Management (NFM) measures, to help reduce the risk of flooding from the River Wyre and its tributaries in Churchtown.
Dan will explain how the project will explore the potential for securing green finance from investors which can be paid back over several years by a range of organisations, which will benefit from the reduced flood risk and other benefits from the project.
This project is being delivered by The Rivers Trust, Wyre Rivers Trust, Environment Agency (EA), United Utilities, Triodos Bank, Co-op Insurance and FloodRE with funding from Esme Fairburn Foundation.
Blended finance: exploring funding opportunities for farmers and communities
Jenny Phelps MBE, Senior Farm Conservation Advisor for the Gloucestershire Farming and Wildlife Advisory Group (FWAG)
Jenny will be helping to outline the many and varied opportunities for funding including an update on how the Environmental Land Management scheme (ELM) could catalyse change. She will be exploring the essential role of advisers and facilitators in bringing together multiple funding opportunities for farmers and communities including: stewardship/ ELM; volunteering; biodiversity net gain, carbon trading, payments for ecosystem services and green finance.
About our speakers:
Alison Baker is the Engagement specialist for the Natural Environment Investment Readiness Fund (NEIRF), working for the Environment Agency. Alison has extensive experience of delivering environmental projects in partnership with a wide variety of environmental NGOs, local authorities and private businesses to achieve both water quality and flood risk benefits. Her role in bringing partners together has been instrumental in driving forward significant improvements to the environment across England. The NEIRF grant is a new initiative for the Environment Agency and Defra, which will facilitate greater private investment in our environment.
Alison enjoys being out & about in the Peak District National Park, making the most of the fantastic variety of footpaths & cycle ways from her doorstep.
Paul Cottington is the Environment Adviser for the South West National Farmers Union and has a role that covers all environmental, land use and planning regulations and policy. He has previously worked for environmental NGOs and farming groups and in his last role was part of the team that wrote the SW Rural Development Programme for England. Paul has a Masters in environmental management and a Masters of Law in environment and management. Paul is passionate about making connections and finding positive solutions. In his spare time he enjoys getting out into the countryside, putting on parties, presenting a monthly radio show and running a discussion group on all things politics, environment and society.
Jenny Phelps MBE, Senior Farm Conservation Advisor for the Gloucestershire Farming and Wildlife Advisory Group. Member of Defra's Environmental Land Management Scheme Engagement Group; Trustee for the Foundation for Common Land; Leads with her team on many farmer led projects including: Facilitator on the Farmer Guardians of the Upper Thames Facilitation Fund; Lead for the Upper Thames Catchment Partnership, Natural Flood Management and Cotswolds Payments for Ecosystem Services Defra pilot. Jenny developed the Integrated Local Delivery (ILD) framework with the CCRI, Natural England and Action for Communities in Rural England (ACRE) to achieve multi objective environmental delivery. Awarded an MBE in 2016 for 'Engaging Communities in Environmental Protection'.
Specialism: Environmental delivery through facilitation and stakeholder dialogue, particularly focusing on delivering Countryside Stewardship Priorities; Ecosystem Services; Water Framework Directive; Integrated Flood Management, Common Land; Mid-Tier, Higher Tier, Higher Level Stewardship and England Woodland Grant Scheme applications for the Environment Agency, Natural England and the Forestry Commission; giving independent and impartial conservation advice to farmers, landowners and communities and facilitating partnership working; Writing national strategies and consultations for DEFRA and its agencies.
Passion: Action on Climate Emergencies.
Dan Turner is a Project Manager at the Rivers Trust. Dan is lead on the Wyre Natural Flood Management (NFM) Investment Readiness project and is a co-author for the Ciria NFM manual. Dan has led several natural flood management projects delivering physical interventions on the ground and recently completed a PGcert in Flood Risk and Coastal Management. Brought up on a large commercial farm, Dan has extensive experience of the agricultural sector.
About the organiser
White Peak Farmers is a Facilitation Group consisting of farmers who work together to deliver environmental improvements in the White Peak area. The group is supported by Natural England's Countryside Stewardship Facilitation Fund.
The Networks for Nature: Facilitating Collaborative Farming project is funded by The National Lottery Heritage Fund through the South West Peak Landscape Partnership.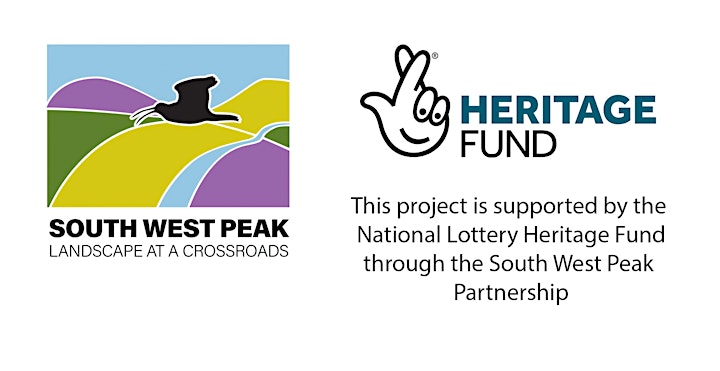 Organiser of Green finance: unlocking its potential for nature's recovery