Green GB Week: Accelerating Green Finance in Emerging Markets
Description
As part of HSBC's day of Green GB Week finance events at the Tate Modern on Wednesday 17 October, we are delighted to present...
Accelerating Green Finance in Emerging Markets
Globally the green finance sector is growing, but not fast enough - in particular in the developing world - to raise the trillions needed to meet the two degrees or less scenario agreed in Paris in 2015. London is the leading world centre for green finance and has a key role to play in raising the necessary funds. To do that however, it requires counterparties in other markets with the necessary capabilities and a pipeline of bankable projects to finance.
The Prime Minister announced last month at the UN General Assembly in New York the launch of a new £60 million programme of technical assistance to share the UK's world leading expertise on energy market reform, transition to clean growth, green finance and climate legislation. The Climate Finance Accelerator (CFA), a private sector initiative supported by the UK Government, is a uniquely transaction-focused project that brings together policy makers, project developers and public and private investors with financial experts from the City to helped turn low carbon investment concepts into bankable projects. The first iteration of the Accelerator worked with teams from the public and private sectors in Mexico, Colombia and Nigeria.
The event will open with a keynote address from Nicholas Stern on how to transform the opportunities for low carbon growth into realised investments, drawing on the Global Commission on the Economy and Climate's recent report Unlocking the Inclusive Growth Story of the 21st Century.
Using the CFA as a starting point, the panel will then explore how the UK Government and the City can collaborate with developing country governments and markets to develop the primary project finance pipeline that can later be refinanced into green bonds and other investment opportunities for institutional investors.
The event will discuss:
The latest UK Government plans to support the sharing of City expertise in green finance
Future plans for the Climate Finance Accelerator and the experience of City and developing country participants
How different players in the financial services sector can support the growth of green finance internationally
Speakers
John Glen, Economic Secretary to the Treasury and City Minister, UK Government (confirmed)
Professor Nicholas Stern,

IG Patel Professor of Economics and Government at the

London School of Economics and Co-Chair, Global Commission for the Economy and the Climate (confirmed)
Panel
Moderated by Madeleine Rawlins, Chair, Climate Markets & Investment Association and Mott MacDonald
Chris Dodwell, Director, Climate Change & Clean Growth, Ricardo and member of Climate Finance Accelerator consortium
Graham Smith, Director, Sustainable Finance Unit, HSBC
Naina Lal Kidwai, Chairman, Altico Capital Ltd, Chair, Federation of Indian Chambers of Commerce & Industry Sustainability Council and Water Mission, Commissioner, Global Commission on the Economy and Climate
Jenny McInnes, Deputy Director, International Partnerships, Department for Business, Energy & Industrial Strategy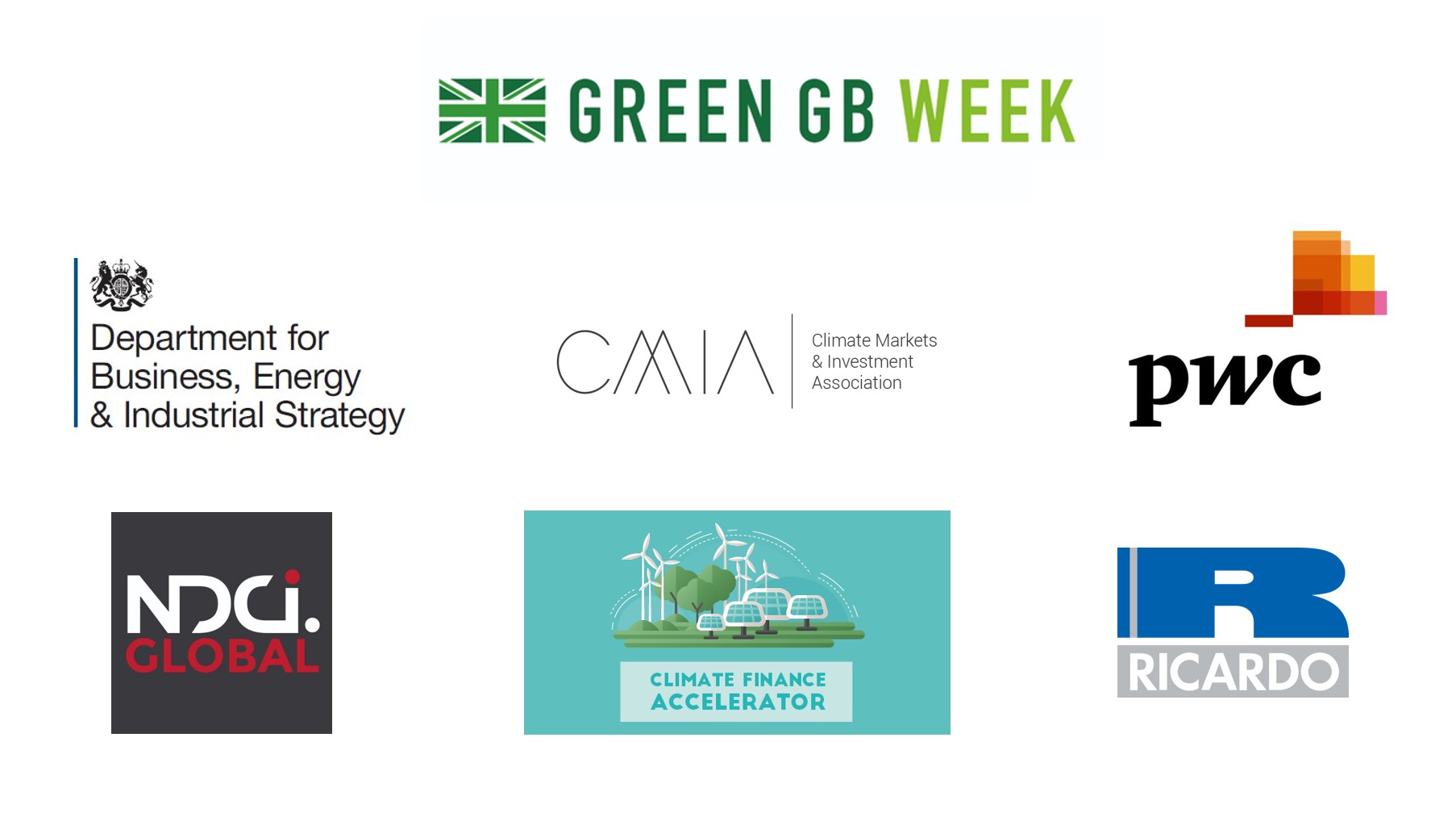 Organiser of Green GB Week: Accelerating Green Finance in Emerging Markets