Description
To celebrate the Landscape Institute's 90th anniversary, a series of three workshops have been developed for architects and other built environment professionals to advance future skills and knowledge of participatory design.


Do you have the skills for co-design?
Participatory design gives communities and clients agency in the design of their neighbourhoods and workspaces. This skill is in high demand, but not commonly or formally taught in the landscape, urban design and planning courses, and rarely found at a high quality in commercial businesses and public sector.
The 'State of Landscape' report revealed that the top skills required from the landscape architecture profession were; community and stakeholder engagement (50% profession requires this), communication and presentation (65% requirement), collaborative partnerships (53% profession requires this), and problem solving (65% of landscape architects require these skills). This series of events seeks to upskills landscape and urban design professionals in this critical skills gap.
Streets Ahead: Co-Design Techniques in Practice (Workshop 2/3)*
In the second of a trio of workshops, we discuss participatory street design with Fin Mcnab. Learn practical, techincal co-design skills for urban areas and explore techniques used in recent Totnes and University of Bristol (Temple Quarter Campus) projects.
About the speaker:
Fin McNab (Streets Reimagined, www.streets-reimagined.com) brings close to 20 years of wide-ranging experience in the field of urbanism, community engagement and regeneration spanning the public, private and third sector. A qualified and recognised practitioner of Urban Design, he has a wealth of technical knowledge and practical experience around the process of achieving more liveable environments. He founded his practice Streets Reimagined Ltd in 2015, with a focus on offering a creative and human-centred approach to the design of the urban realm. Current projects include the development of a community led master plan for the Southmead area of Bristol and a green infrastructure strategy for Totnes. Finlay is also a visiting lecturer at Bath Spa University and a Built Environment Expert for The Design Council CABE.
Panel-discussion expert:
Dr Ying Li, Senior Lecturer in Landscape Architecture & Design, University of Gloucester
www.gloscape.com
Event Format:
Arrival, refreshments, opportunity for informal networking

Welcome and introductions

Presentation by Finn McNab (Streets Reimagined)

Workshop activity

Q&A Panel discussion (with Finn McNab, Sarah-Jones-Morris, Amy Harrison and Dr Ying Li (University of Gloucester, Landscape Architecture Dept)
----------------------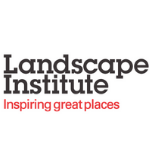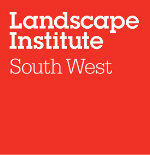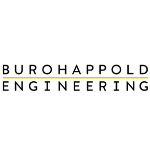 In 2019 the Landscape Institute celebrates its 90th anniversary. A series of celebratory events will be taking place in London and across the UK. As part of this, The Architecture Centre and planning a series of 3 events entitled 'Green Horizons'.
The next event in this series is:
25th July: Digital Technology for Participatory Place Design
**A concessionary rate of £25 per session is available to LI Members and students.