Description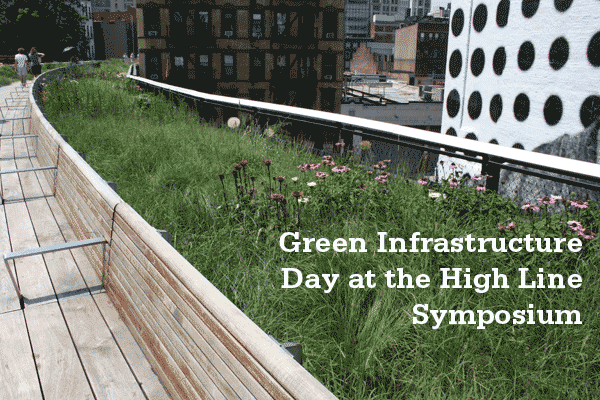 10-00 Registration

The High Line, New York and Announcement of the Winner
10-30 Introduction - Christopher Woodward, Director, Garden Museum
10-35 The High Line - Joshua David and Robert Hammond, founders
11-20 Questions
11-30 A High Line for London Green Infrastructure Ideas Competition
Announcement of the Winner

Green Infrastructure - the Case for Investment
11-50 The Mayor of London's commitment to Green Infrastructure
The All London Green Grid - Matthew Pencharz, Mayoral Advisor on Environment
12-00 The Private Sector and Business Improvement Districts
Nigel Hughes, Director Planning and Environment, Grosvenor
12-10 The Economic Evidence for Investing in the Environment
Tom Butterworth, Senior Advisor – Local Government and Green Infrastructure, Natural England
12-25 The Local Authority Case for Investment
Kate Pinnock and Ross Ingham, Directors, Ingham Pinnock
12-40 Questions
1-00 Lunch

Inspiring a Generation - the Role of the Olympic Venues
2-00 Lessons from the Olympic Park
David Thompson, Landscape Architect, LDA Design
2-15 The Green Infrastructure Legacy from the Olympic Park
Phil Askew, Project Sponsor Parklands & Public Realm, London Legacy Development Corporation
2-30 The Green Infrastructure Legacy around Weymouth Bay
Jacqui Stearn, Principal Advisor, Natural England

Major New Developments in the Capital
2-45 The US Embassy in Nine Elms
Richard Maimon, Principal, Keiran Timberlake
3-00 Nine Elms
Helen Fisher, Programme Director, Nine Elms
3-15 The Wandle Valley
Nic Durston, National Trust and Chair of the Wandle Valley Regional Park Trust
3-30 Green Infrastructure
Preview of a new publication from the Landscape Institute
3-40 Tea

Organizer of Green Infrastructure 2012
The Landscape Institute is  the Royal Chartered institute for landscape architects.
As a professional  body and educational charity, we work to protect, conserve and enhance  the natural and built environment for the public benefit.
We champion landscape and the landscape  profession, through  advocacy   and support to our members,  in order to inspire great places where people want to live, work  and visit.
We work with government to  improve the planning, design and management of urban and rural landscape.
The RSA (Royal Society for the encouragement of Arts, Manufactures and Commerce) is an enlightenment organisation committed to finding innovative practical solutions to today's social challenges. Through its ideas, research and 27,000-strong Fellowship it seeks to understand and enhance human capability so we can close the gap between today's reality and people's hopes for a better world.