Description
The GI Partnership North is an opportunity to exchange ideas about green infrastructure planning, delivery and research.
Our meeting on the 20th June will consider green infrastructure in the new government, green infrastucture planning and the exciting H2020 funded project in Liverpool.
We have a busy morning of presentations - with some time for discussion - and we are planning a short session after lunch where more in depth discussion about the presentations and other GI issues.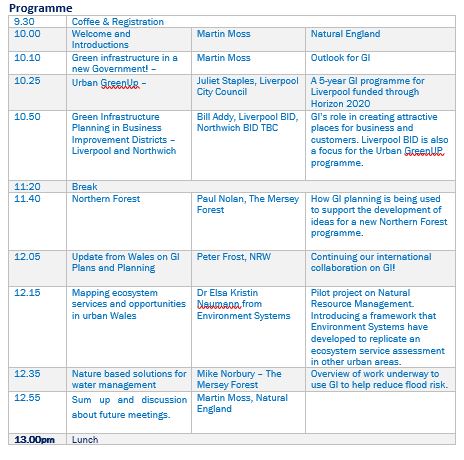 Followed by dicussion from 13:45 - 15:00