Round table discussion with 3 sustainable makers, facilitated by Melody Vaughan and hosted by MAKE Southwest.
About this event
This online session will be a round table discussion between a panel of 3 makers - that are already striving to maker their own craft practice more sustainable - facilitated by the lovely, Melody Vaughan.
When you register for the event you will be given the chance to pose your own question to the panel, which will hopefully be addressed during the session. And, if time allows, we will open it up to a live Q&A at the end.
Too busy to interact? Swamped at work? Tied up with childcare? Not a problem! There is no pressure to give us your undivided attention, or to have your video on, so pop this on in the background for a listen while you're in your studio/car/kitchen/garden.
The session will include a brief introduction about the Green Maker Initiative by Hannah Mills-Brown (MAKE Southwest).
The round table discussion will be facilitated by Melody Vaughan, who will be keeping the conversation on track and reading out your questions (provided at registration) to the panel.
The discussion panel is comprised of 3 brilliant makers/collectives (see below) who are passionate about craft and the industry's environmental impact.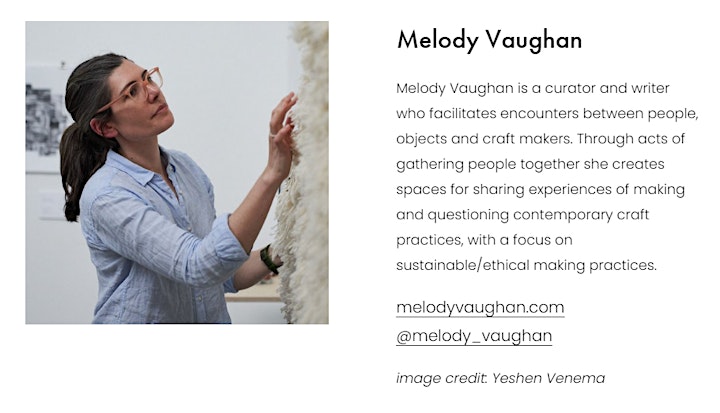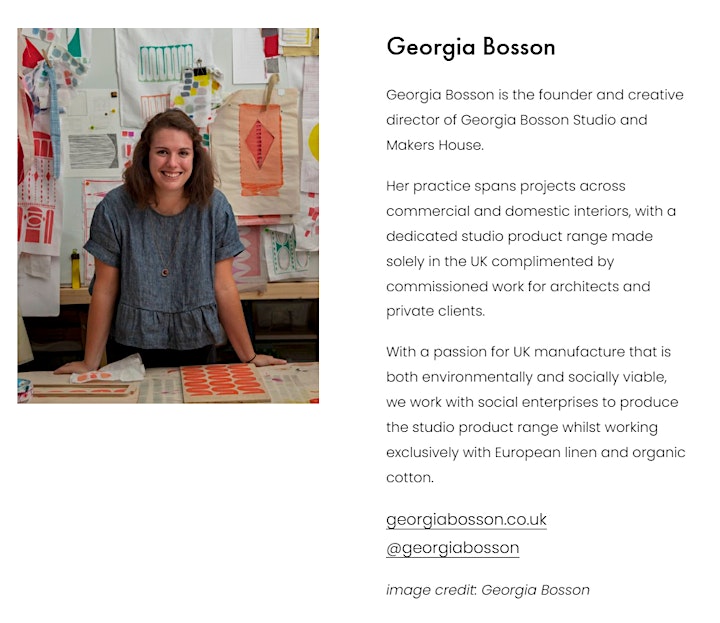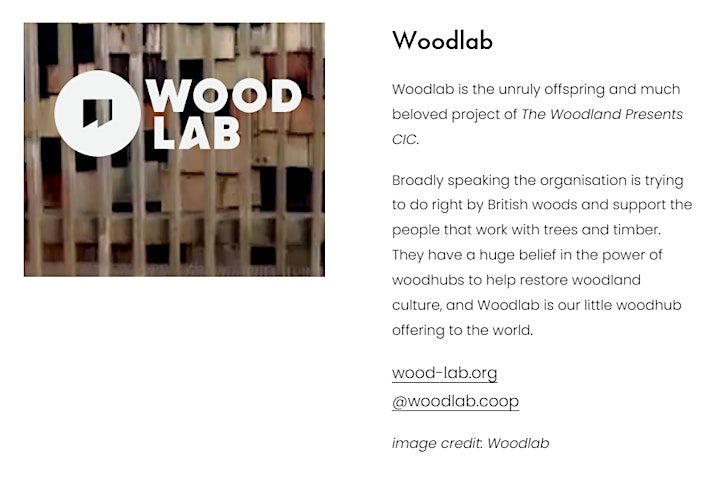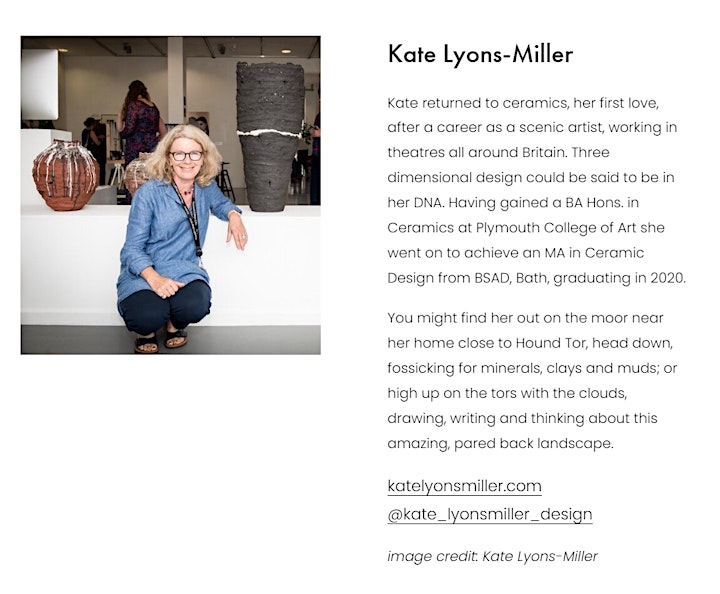 Registration for this event closes Tuesday 23rd May, 11:30pm. The Zoom link will be emailed to registered attendees 2 days prior to the event, on 24th May. Please keep an eye on your emails.
*Please note that this online event will be recorded and made available after the session. If you do not want to be recorded, please ensure that your video is turned off and microphone muted at all times.