Everything you need to understand the latest developments in greenwashing regulatory change.
About this Event
Tackling greenwashing is high on the agenda for many industries in 2021. It is also high on the agenda of the U.K and European regulators who are investigating misleading environmental claims. New greenwashing guidance for business from the U.K's Competition and Markets Authority will be published in the summer of this year. However, there is a common problem that often arises with many businesses not knowing that they are greenwashing or knowing how to get the sustainability conversation right.
Getting this conversation right with consumers has never been more important. Compare Ethics' research has found that just 20% of consumers trust sustainability claims made by businesses. This first webinar, in a three-part series, seeks to support businesses in understanding the regulatory landscape.
That is why we're bringing you this exclusive webinar featuring the U.K's Competition and Markets Authority's expert, Cecilia Parker Aranha who is leading the investigation into misleading green claims, and Abbie Morris, CEO at Compare Ethics – the trusted third party verification solution for sustainability for consumers, brands and retailers.
If you have any specific questions on the topic of Greenwashing or Sustainability compliance, you can submit them ahead of the webinar here: http://bit.ly/CE_CMA_TYP
What you'll learn:
> Understand the latest developments in greenwashing regulation
> Learn how to substantiate and make accurate marketing claims
> Take away actionable insights that can be applied to your business
Speakers include:
> Cecilia Parker Aranha - Director, Consumer Protection, Competition and Markets Authority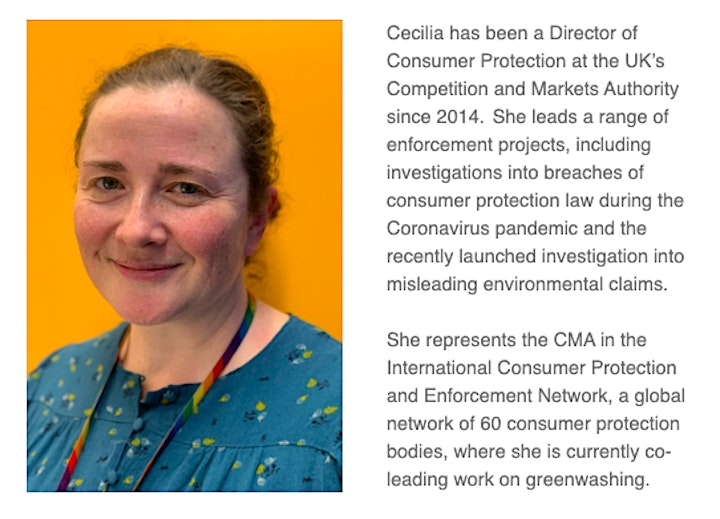 > Abigail Morris - Co-Founder & CEO, Compare Ethics (Webinar Chair)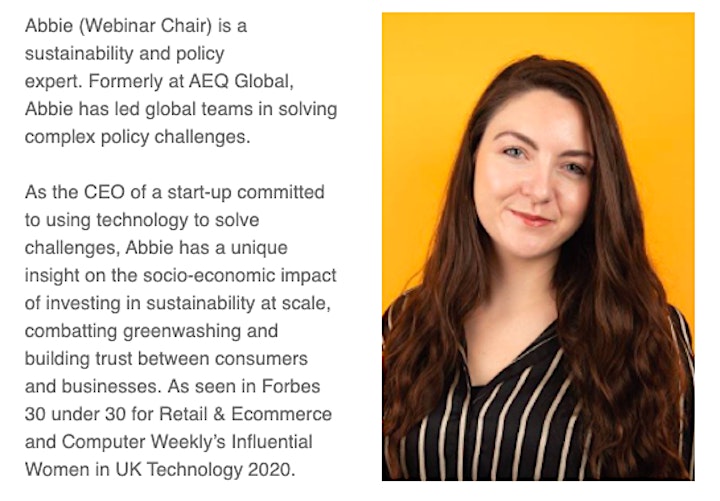 > Emma Foster-Geering  - Head of Sustainability, Vivobarefoot