Description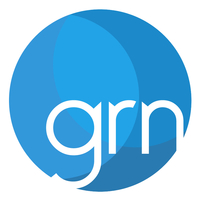 ABOUT GRN MASTERCLASS EVENTS
Since 2009, Graduate Recruiters Network or GRN have been organising four invitation-only events each year for over 2,300 in house graduate recruiter members. Our 24th Masterclass event is another opportunity to learn from expert speakers and your peers. The agenda is as follows;
AGENDA
08:45am Registration
09:00am Introduction and Welcome - Jenny Austin, Recruitment Solutions Manager at GRB. Understand the background to GRN and the learning outcomes for today's session.
09.10am The View From Campus - Sharon Spice, Director of Global Student Recruitment, ICAEW. Discover the latest activity on campus revealing student behaviour and recruiter campaigns.

09.40am Q&A. Your chance to probe and clarify issues raised by the first speaker.
10.00am Refreshment Break. Enjoy a tea or coffee and catch up with fellow members, colleagues and make new acquaintances.

10.15am Measuring Our Impact on the Business - Laurell Hector, MD at McManus HRD Ltd. Develop your skills and knowledge to enable you to show stakeholders that value is being added. By the end of the session you will be able to:
• Identify what 'good' looks like in the context of your role
• Use different quantity an qualitative measure that will show impact
• Explain the different influencing styles to aid stakeholder management
10.45am Q&A. Your chance to probe and clarify issues raised by the second speaker.

11.00am Informal Networking and Close

SPEAKER BIOS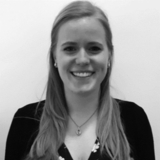 Jenny Austin is the Recruitment Solutions Manager at GRB. Jenny is extremely passionate about supporting employers with everything to do with graduates as I know how important it is for you to get it right!
In an extremely competitive market, we leverage 20 years of experience to safely ensure the success of your graduate recruitment programme. Whether you are looking for tomorrow's leaders or want a specific skill set, we can create the framework required to connect this with your strategy. From analysing your current approach, supporting attraction & selection, all the way through to on-boarding, our solutions add quantifiable value. We can offer a variety of different, flexible recruitment activities such as Video and Telephone Interviewing, Assessment Centre Support, CV Screening and much more.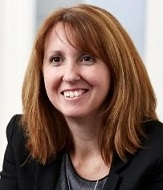 Sharon Spice is Director of Global Student Recruitment at ICAEW. Sharon directs the student recruitment, international business development, marketing (ACA, ICAEW CFAB and routes to the profession) and financial capability functions. Working across the Middle East, Africa, South Asia, China, South East Asia, Europe and UK. She leads a team of 27 and sits on the Senior Management Team at ICAEW. Responsible for a wide range of stakeholder engagement with employers, students, partners, internal, media and government.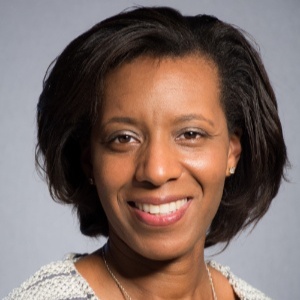 Laurell Hector is MD at McManus HRD Ltd. Laurell is an Organisational Development and Learning specialist helping people who are newly appointed to managerial roles to get things right first time and to succeed quickly. She writes and delivers learning and development programmes that focus on helping managers to deal effectively with the challenges they face when they first take on their new responsibilities. She also delivers coaching support to individuals dealing with specific problems as new managers. She helps managers to develop their ability to communicate clearly and unambiguously with their teams. She also helps them to find the best ways to motivate and support the people they manage.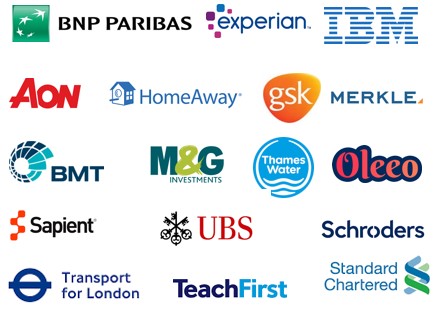 ATTENDEE FEEDBACK
"The GRN event was really useful – particularly because of the number of grads we're recruiting this year! The facts/figures from were really interesting and has definitely given me a bit more understanding to what we need to do to ensure we're supporting our new grads when they join. Looking forward to the next one!"
"I very much enjoyed the event - thanks and congratulations to all concerned - and will certainly be attending future ones."
"Finally made it to an event, really enjoyed yesterday.Insightful speakers and a good mix of professionals in the room. I really like the event being educational rather than sales based."
"Very interesting session: very enjoyable."
"I really enjoyed the event yesterday and found it really useful. I hadn't been to a GRB meeting previously but will definitely try to attend more in the future as there was some great food for thought."
"The interaction with those in similar positions is of real value and can only be provided at such forums thus making them unique."
"I thought the session was really useful and really good to have people from different industries."
"Really enjoyed this morning, I think you hit just the right balance of information and informality."
"I thought it was very good actually - apart from the fact that I was desperately trying to hide the fact that I had been somewhat ill during the night (not alcohol related I might add!), it was good. Carl is a good speaker and person to get things moving etc - good range of industries/companies represented too."
"Thanks for yesterday. My first time going to one of those events, rather than hosting them on the other side of the fence! Was very interesting and useful."
"Thanks for a very enjoyable and interesting event this morning."
================================================================================
FAQs
Who should attend?
Graduate Recruiters, HR Advisors, HR Business Partners, Recruitment Managers, Recruitment Directors, Talent Partners and Talent Leads.
Is it free? The first release of 40 tickets are free. Thereafter, bookings require a donation to cover the organisation costs of running this event.
Will refreshments be provided?
Yes, we provide hot and cold drinks plus pastries and biscuits.
Will session content be made available after the event?
Yes, PDF versions of the slide decks will be provided to those that attend.
Where and when do I get my name badge?
You will receive your name badge on the day.
Is there an event hashtag?
Yes, #GRN
What is the dress code?
Business casual
Will you be livestreaming?
Yes, although this is strictly for members whose office is based outside of the M25.
What is your cancellation policy? Our hosts kindly provide their venue, our speakers schedule their time and there are hours spent organising GRN events to make them successful. Places are limited and GRN events are usually oversubscribed. If you cannot attend then please give two working days' notice via email to me at d.hawes@grb.uk.com so we can release tickets to those on our waitlist.
Are there ID requirements or an age limit to enter the event? This event is exclusively for members of the Graduate Recruiters Network (GRN) only. Apply to join HERE.
Can I book more than one ticket? Yes, however due to the popularity of these events it may be necessary to restrict entrance to one person per member organisation.
What are my transport/parking options getting to the event? The nearest Tube station is Moorgate.