Description
Groove Baby - Groove into Space
'They will get your kids up and dance them so hard they fall asleep straight after! Do go along…'
Come on a jazz and funk fuelled family adventure into space!

A huge family favourite, Groove Baby returns with another exciting and entertaining show especially for 0 - 5 year old's and their grown-ups!

Created for families with children and adults, this programme is a pleasing mix of storytelling, interactive music-making and movement (for the little ones) with outstanding moon jazz, interstellar soul and space funk (for everyone).

Especially for the London Saxophone Festival, Groove Into Space will feature the incredible Saxophonist James Allsopp (Jamie Cullum/Pig Foot) - one of London's most respected reeds players.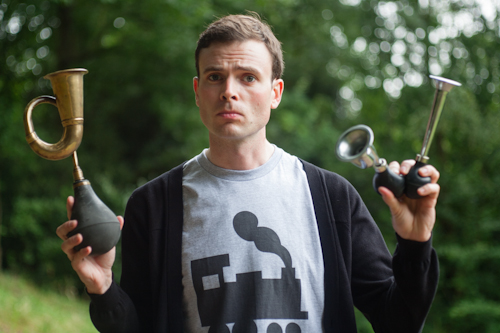 Who's who:The Groove Baby Organ Trio
are a searing rhythm machine featuring
Laurence Corns on guitar, Cameron Reynolds on Hammond organ and Chris Nickolls on drums.
The GBO3 performed sell-out shows in the 2015, 16 and 17 London Jazz Festivals which saw the young and not-so-young shaking their stuff.

The trio's lyrical, funky compositions are inspired by the funk greats such as James Brown, Funkadelic and Sly Stone, and Blue Note legends Grant Green, Lonnie Smith and Jimmy Smith.

James Allsopp is a multi award winning saxophonist, clarinetist and composer who has played and recorded with a veritable who's who of European jazz both at home and all over the world.

Groove Baby present jazz, world and contemporary music concerts. Designed for parents and carers with babies/toddlers, they have a relaxed and friendly atmosphere in which singing, dancing, crying and playing along are all welcome.
Line up:
James Allsopp - saxophones
Cameron Reynolds – organ / composer / storyteller
Chris Nickolls – drums
Laurence Corns - guitar