Sales Have Ended
Ticket sales have ended
I'm sorry, this event is now closed. If you register your interest via enquiries@transitionsolutions.co.uk then I will e-mail you as soon a more dates become available. Visit my website at www.transitionsolutions.co.uk to find out more about one-to-one coaching. Best wishes, Laura.
Sales Have Ended
Ticket sales have ended
I'm sorry, this event is now closed. If you register your interest via enquiries@transitionsolutions.co.uk then I will e-mail you as soon a more dates become available. Visit my website at www.transitionsolutions.co.uk to find out more about one-to-one coaching. Best wishes, Laura.
Description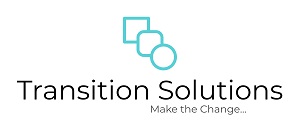 Have you developed a block with deciding your career direction? Does it seem impossible to find the time and space to gain the clarity needed to move forward with confidence and conviction?
Career coaching workshops for doctors are an ideal space to explore values and goals, share ideas and take time to think about what you would really like out of your career; how to balance this with your other responsibilities and passions; and how to have a sustainable and exciting future in medicine. Times of transition are the key points where coaching can be pivotal, whether this is returning from a career break, working less than full-time, moving to specialty training or a consultant post. Maybe you've a niggling feeling that you've taken a wrong turning but don't quite know where to start.

Working as a Doctor can feel like you're always pressing forward towards the next shift, next curriculum requirement, next exam, interview, rota change. This group coaching day provides the time and space to consider your direction, your motivations, your values, how to balance competing elements of your life and career. It helps doctors explore the nature of their strengths and skills, and how they can use them to increase their motivation and satisfaction in both a demanding career, and life generally. We'll also look at some key skills in networking and creating opportunity as well as how to decide which opportunities you should consider turning down.

At a time of ever-stretched services and rota gaps, coaching is an investment in yourself and your future.
---
Who is the day for?
The day is aimed at all Doctors who have found themselves struggling to decide the next steps to take to move forward in their career. It is primarily aimed those deciding whether to take time out of clinical medicine, re-evaluating career choices already made or perhaps wanting to re-examine their goals following taking a career break.
What should I expect to get from the day?
This is a group career coaching opportunity which will aid trainees in taking stock of their career so far and deciding on the best path forward for them. The experience and skills developed will also be of use to trainees looking to develop their training in the way that fits them best.

You may experience an epiphany during the day regarding your chosen path, if you do this is fantastic. However, this day aims to lay strong foundations for the decisions required for the rest of your medical career. It would not be unusual to need to take time to take some time to reflect on the days learning and fully form your decision at a later date; you will however leave with some key actions to move forward with clarity and confidence.

The nature of career coaching means that for all participants to benefit the numbers are capped at 18. If you are unable to secure a place then please contact me if you are interested in one-to-one coaching; or would like to register your interest for the next event.

What should I not expect to get from the day?
A group coaching environment is a dynamic, supportive and creative one. It isn't the best forum to review CVs or specialty applications. We also will not be covering interview technique on the day.

Will I have to prepare?

There will be minimal preparation.

What do I need to do on the day?
It is an interactive day with groupwork, faciliated discussions and some visual aids. This is a group coaching day which means the numbers are small to maximise the chance for interaction and a more bespoke experience. You don't need to share anything that you are unwilling to, but being open and authentic in your interaction will improve the experience for yourself and the other participants. There is an expectation that anything shared during the day by another candidate would be kept confidential.

What will be provided on the day?
Refreshments on arrival; tea and coffee at morning and afternoon break; buffet lunch.
Please let us know if you have any dietary requirements.
Sweets...obviously.

What next?
Following the group career session, some participants seek our further one-to-one career coaching to further refine and develop their plan. This is something that I can provide. If you wish to know more then please e-mail me or speak to me on the day.

---
So what will the day involve?

It will be facilitated by a qualified facilitator and coach.
The day will focus around 5 key areas;

- Where am I now?
Looking at what you hope to get out of the session.
Learning styles and using them to your advantage.
How to assess your values.
How your past decisions are influencing your future.
- Where am I going?
What are your motivations and anchors?
How to visualise your future?
Develop a 2, 5 and 10 year plan.
Stop disordered thought processes disrupting your potential.
- Getting there
Networking - The good, the bad and the ugly.
Support networks and how to optimise them.
How to access confidence when you need to.
Spotting opportunities and maximising the benefit.
- Making it work
Develop clear boundaries.
Learn how to prioritise your goals.
Access creativity and a portfolio career.
Dealing with change and unmet goals.
- What next?
Accept shifting values.
Completing the cycle.
Pay it forward.

I really hope you can join us, it promises to be a fantastic day.
Best wishes,
Laura
Gastroenterology and GIM Trainee
Recent Health Education East of England Coaching and Mentoring Fellow
Founder of Transition Coaching Solutions Ltd
---
FAQs
How can I contact the organiser with any questions?
I'm happy to receive any queries via enquiries@transitionsolutions.co.uk

What's the refund policy?
I'm afraid that I'm unable to issue refunds if you cancel within 1 month of the event.

Do I have to bring my printed ticket to the event?
No, my technical skills can stretch to writing an attendance sheet.

Is my registration fee or ticket transferrable?
Yes it is. If you can no longer attend but can find someone to take your place then I'm happy for them to attend in your place. I would only ask that you e-mail me to let me know their name before the day, and forward any pre-reading to them.

Is it ok if the name on my ticket or registration doesn't match the person who attends?
Yes it is - as per above.