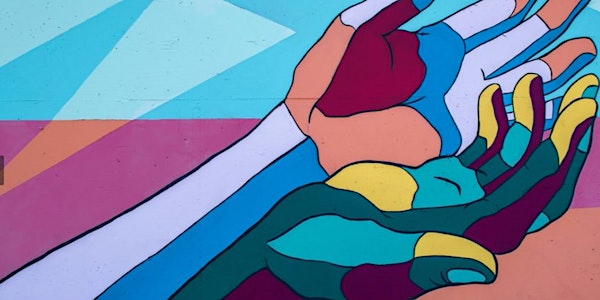 Group for Research in Relationships and Neurodiversity Online Seminar Talks
This series of online talks explores topics around mental, emotional, physical wellbeing and neurodiversity.
About this event
GRRAND aims to deliver participatory creative research and knowledge exchange to understand the mental, emotional, and physical wellbeing of neurotypical and neurodivergent people. To achieve this, we are collaborating with internal and external researchers, advocates, experts by experience, school staff, service users, activists, service consultants and charity leaders (https://www.neurodiversity-research.org/).
During this first series of online talks, we have the pleasure to welcome a number of internal and external speakers with different expertise and background, who will discuss a range of hot topics including friendships and conflict in adolescence, autistic masking, autistic mainstream primary school experience, and school wellbeing. All talks will be followed by Q+A discussions and/or seminar activities with the attendees.
We very much hope that you will join our seminars!
Please feel free to email Myrofora Kakoulidou at myrofora.kakoulidou.14@ucl.ac.uk, if you would like to join the GRRAND network.
Upcoming seminars
Friday 12th November 2021, 11 - 12 p.m. (UK time)
Speaker: Dr Damian Milton, Author, Lecturer in Intellectual and Developmental Disabilities at the University of Kent and Autism Knowledge and Expertise Consultant for the National Autistic Society.
Topic: To be confirmed
Friday 26th November 2021, 12 - 1 p.m. (UK time)
Speaker: Dr Felicity Sedgewick, Lecturer at the University of Bristol
Topic: Friendships and conflict in adolescence
Friday 3rd December 2021, 12 - 1 p.m. (UK time)
Speakers: Dr Amy Pearson, Senior Lecturer in Psychology at the University of Sunderland
Kieran Rose, co-founder of the The Autistic Cooperative, Senior Advisor to the international organisation Therapist Neurodiversity Collective, and Neurodivergence Educator for the Star Institute for Sensory Processing
Topic: Autistic masking
Friday 10th December 2021, 12 - 1 p.m. (UK time)
Speaker: Jo Billington, Doctoral Researcher in the Centre for Autism at the University of Reading and an Associate Lecturer in the School of Education at Oxford Brookes University
Topic: 'I liked school, but school didn't like me': reflections on the autistic mainstream primary school experience.
Friday, 28th January 2022, 11 - 12 p.m. (UK time)
Speakers: Dr Georgia Pavlopoulou, Lecturer at UCL Institute of Education and MRC/UKRI Co-Investigator at an IOE/Anna Freud/Kings project aiming to prevent depression in neurodivergent adolescents
Myrofora Kakoulidou, Doctoral researcher at the Department of Psychology and Human Development at UCL, Institute of Education
Topic: School wellbeing and Co-production in Train and Engage Activities
Stay tuned to find out more about the GRRAND seminars!
Link for the GRRAND website https://www.neurodiversity-research.org/