Group Reiki and Sound Healing Evening at Broadgate
About this Event
Please be advised this event is exclusively for Broadgate occupiers or service providers. One ticket per person only.
The The Space | 3FA in collaboration with The Natural Balance hosts a GROUP REIKI and SOUND HEALING evening with Sara.
In this group Reiki and Sound Healing session you will receive universal healing through reiki, breathing exercises, guided meditation, sonic sounds and silence.
Using gentle vocals and percussion Sara will create peace and harmony within you.
Please wear comfortable clothing as you will be lying down.
-------------------------------------------------------------
Sara is an Empowerment Guide, walking you through the gateways of the transitional times in your life. She is a qualified Yoga Teacher, Reiki and Sound Healer, Whole-food Chef, and Transformation Coach. She weaves all these skills to create a loving space to facilitate deep healing. She is also Founder of Wild Awakening.
Sara provides a platform to explore how we can live fully present and aligned with our creativity, our flow and how we hold ourselves accountable for the imprint we leave behind on others and planet earth. It is a space to reconnect to our magical essence and to remember and honour who we truly are.
--------------------------------------------------------------
Please be advised only Broadgate occupiers may sign up. One ticket per person only.
Photos may be taken during the event. If you prefer not to be photographed please let a member of staff know prior to the event starting.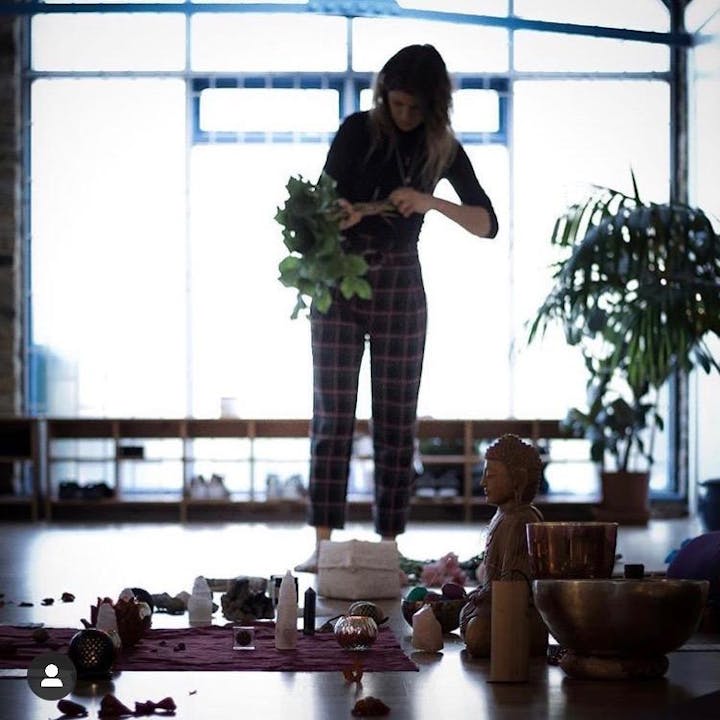 ------------------------------------------------------------
This event was brought to you by The Space | 3FA in collaboration with The Natural Balance. Keep a look out for some more of our exciting health and wellbeing workshops available exclusively to Broadgate occupiers.
The Natural Balance is a one stop shop for Workplace Wellness. Whether you are looking for an office Yoga Session, lunchtime Run Club, Nutrition Workshop or mini Massages, The Natural Balance can provide any and every type of Holistic and Wellbeing practitioner directly to your office.
Keen to find out more? Then why not get us in for a FREE taster yoga session.
Contact us today on info@thenaturalbalance.net.
--------------------------------------------------------------