Actions and Detail Panel
Grow a Solid Agile Team with Gil Broza
Wed, 26 Apr 2017, 09:00 – Thu, 27 Apr 2017, 17:00 BST
Description
If you've read any of the popular Scrum/Agile books, you'd have seen an idealized picture of a team. Between the delivery side, the product owner, and the leader or ScrumMaster, these folks self-organize and collaborate to create an endless stream of whiz-bang valuable product. It's a beautiful, compelling picture... is it your reality?
Agile is predicated on empowered, collaborative teams. Real-world Agile teams, however, experience various gnarly situations:
The members have a manager (or more than one), and maybe also a ScrumMaster, and maybe also a project manager. Who owns which decisions and activities?
They didn't get to pick their colleagues, and even their manager didn't have a complete say in their selection. Why assume that they would want to be mutually accountable?
Team members want more autonomy and decision-making power than their organization (which probably isn't designed for agility) will allow.
Their self-organization is rather basic, and most of their retrospectives result in minor changes, making the whole 'team power' thing seem a bit academic.
Their managers won't admit it to anyone, but their trust in individual members doesn't always extend to trusting the team as a unit.
These challenges are common, and usually result in mediocrity. But you can turn the situation around. And if results matter, you have to turn it around. And if you take on this challenge, you're a leader. Join Gil Broza at "Grow a Solid Agile Team" to receive real answers to your real world problems. Expect us to go light on theory and heavy on practice and pragmatism.
"I left the workshop with both a much better defined framework of what soft skills are needed to grow my team, and techniques to improve those skills. I recommend Gil's workshops to anyone involved in leading technical teams." Byron Jung Software Development Project Manager, Vancouver, Canada
What you'll learn
Your Mindset, Role & Responsibilities
The ideal and the reality of "servant leadership" in your context

The qualities and actions that would make the most difference to your teams

Increased confidence and skills as a servant leader

Team autonomy, empowerment, and self-organization in your context
Supporting your team
Support your Agile team all the way from Forming to Performing (did you know that every stage requires different actions and strategies from you?)

Increase your understanding of two key responsibilities of effective leadership: enabling motivation and supporting people through the emotional response to change.

Fundamental differences between great, good, and struggling Agile teams

What it takes for a team to graduate from one stage to the next, what the risks are, and how, as a leader, you can help your team along the way to greatness

We

'

ll discuss your most likely impediments to teamwork and identify possible responses.
Communication
Get through to even the most resistant people without being "touchy-feely"

Powerful ways to get your point across in interactions with staff, colleagues, and managers

Develop ways to share your expectations, needs, and experience without being seen as interfering or micromanaging

Effective interactions, giving feedback, handling resistance, and difficult conversations (lots of practice here!)

Receive advice (from Gil and your peers) for team- and leadership-related problems.
Coaching
Discover how to coach both individuals and teams, and practice that in a safe environment.

The 9 stances of helpfulness and how to increase the likelihood of your offers of help being accepted.

The coaching stance, the GROW model, and useful techniques

Observe Gil coaching one of the participants, and learn from debriefing the experience

Practise and receive feedback on your own coaching.

What leaders do to support their team

'

s Agility in a coaching capacity

Useful techniques for creating quick shifts in teams
Facilitation
Lead useful, collaborative meetings (even if you can

'

t be a neutral facilitator)

Practise with — and get tons of feedback on — two elements you must absolutely get right if your meetings are to succeed
Leadership Challenges (optional)
A simple, useful perspective for identifying and overcoming leadership challenges

A powerful technique to inspire people to take responsibility
Closing
Mirroring our first topic — your role and mind-set — explore your own personal growth path and specific steps forward.
"Going to this workshop will forever change the way I work with the team." Alon Sabi CTO at Function Point Software
"Absolutely worth the time — I would have used PTO for this if required." Dave S. Software development project manager (attended an in-house session)


The experience:
We'll work experientially: there will be no slides or fancy models with mnemonics.
Most sessions will involve some teaching, a lot of group discussion, and practice in pairs or triplets.

You

'

ll practise soft skills in a safe environment, with me and with your peers, so you can use what you learn back in the office.

Your take-home workshop binder contains 30 pages of checklists, self-assessment tools, summaries, and supplementary reading.

This workshop attracts people with a lot of commonality. You

'

ll network with peers in similar situations: learn from them, bounce ideas around, collaborate with them, and stay in touch with them for extra support.
"Gil demonstrated a real talent in understanding people, their motivation and needs, giving valuable feedback and recommendations." Shirit Shachak Sibony QA Manager, Oracle Israel
Outcomes:
Some of the outcomes you can expect are:
Getting the team

'

s resident cowboy to share responsibility with the rest of the team

Inspiring the team to actively curb technical debt and stop creating instant legacy code

Increasing solution quality and simplicity through greater team member collaboration

Keeping one smart team member from jumping ship

Increasing the team

'

s ability to make certain decisions without having to run everything by you
These improvements are hard to quantify, but you'll know them when you see them. If you want to use hard numbers, consider this. By improving team communication, collaboration, and alignment enough to avoid just one weekly 30-minute meeting, you'll save at least £10,000 per year in labor cost alone.

"This is a class that I've not attended before, ever: a workshop for Agile leadership. We talked about confronting fears, having crucial conversations, what the Agile leader brings to the team, how you pace conversations. It was a great learning experience for me and I'm definitely more open to now try these with my teams." P. Dey - Manages three development teams at a Fortune 500 company
Prerequisites
This workshop is particularly geared to active Lean/Agile practitioners who have the opportunity to apply what they learn here. I expect you to know the Agile basics and to have at least a couple of months' experience applying them. You don't have to be "an Agile convert" :-)
Who Should Attend:
ScrumMasters,
Managers,
Team/delivery leads,
Working on your PMP / PMI-ACP certification renewal?
You'll earn 14 Category B PDUs from this workshop.
Working on your CSP credits?
You'll earn 14 Category B SEUs from this workshop.




Your Trainer - Gil Broza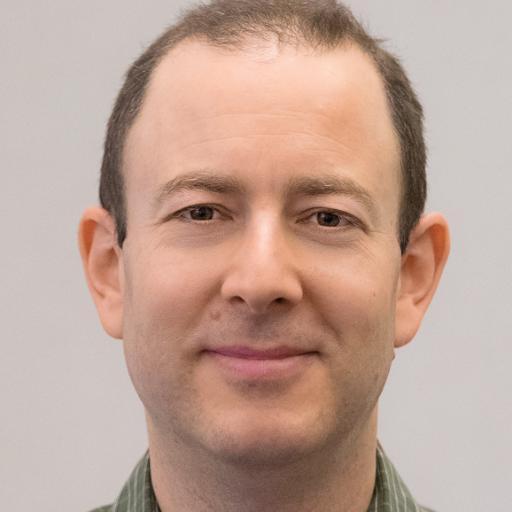 My mission is to make software development more effective, humane, and responsible. I help people and organizations pick up where Scrum left off, especially on the technical and the human sides of Agile. I've recently published The Agile Mind-Set: Making Agile Processes Work. In 2012, I published The Human Side of Agile: How to Help Your Team Deliver, the definitive practical book on leading Agile teams to greatness. Any given day, you can find me coaching, consulting, training, speaking, facilitating, and writing. More than 1,000 people have already signed up for my free 20-session mini-program, Something Happened on the Way to Agile.
You get depth. I have programmed professionally for 18 years. I was a development manager for three of those. Since 2004, I've introduced and facilitated change from the technical and management perspectives. Lastly, I'm pragmatic; I'm not focused on just one part of the solution (such as process) and you won't hear me parroting dogma.
"I was deeply impressed by Gil's teaching style — his explanations, examples and simulations were engaging and clear. What impressed me most, however, was how attuned he was to our culture and practices. The conversations he seeded around working effectively across teams and stakeholder groups were invaluable in helping me understand my role in driving change both within my team and throughout our organization." Sandra Earl Product Owner, D2L, Kitchener, Canada
You're protected by my "Happy To Be Here" guarantee
I'm confident that when you dig in to the deep learnings in the Grow a Solid Agile Team workshop, you're going to be thrilled. If you truly participate and apply yourself, you — as well as your team and organization — will see the difference.
Just to back that up, if you decide at the end of the first day that it's not for you, tell me. Return all the materials you received, and I'll refund your ticket less a 20% reversal fee. No questions asked.
Refund Policy
Please read our full terms and conditions.