Multiple Dates
Grow Club - a 'virtual' co-working space + NatWest Business Builder support
Join a regular 'virtual' co-working space with the purpose of working through elements of the NatWest Business Builder online programme.
About this Event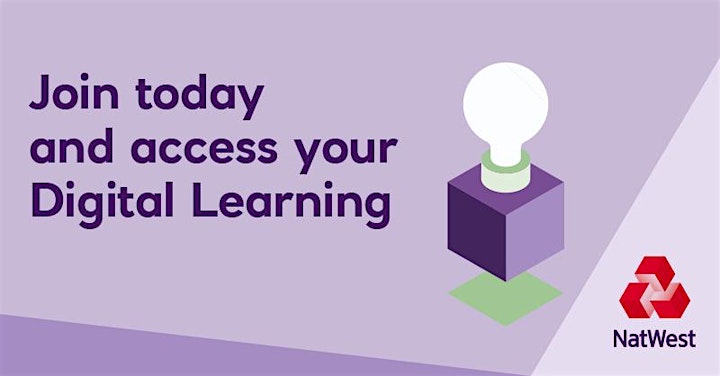 We know you want to create momentum towards getting your start up idea out of your head and ready to launch.
Grow Club is just that - a regular chance to e-meet together to keep doing the work it takes to get your idea defined, researched, tested and most importantly you growing as a leader within a community of support.
These sessions will be practical, action oriented group working sessions with you working through any challenges or blocks coming up through your engagement with the NatWest Business Builder materials via https://bit.ly/LJMUNatWestBB
Working with LJMU Centre for Entrepreneurship Enterprise Training Manager; Anna B. Sexton - who is a social entrepreneur, leadership coach and enterprise mentor each 'virtual' co-working space will be an open space to work together through key elements of the NatWest Business Builder online.
Each session runs on Zoom
Times prompt start 4.30pm - ends 6pm
NB. we will not be recording this sessions due to the nature of respecting the 'safe space' we will create together
Dates
11th Nov 2020
25th Nov 2020
9th Dec 2020
20th Jan 2021
10th Feb 2021
17th March 2021
31st March 2021
14th April 2021
5th May 2021
26th May 2021
23rd May 2021
7th July 2021
28th July 2021
These sessions are ideal for any LJMU student and graduate working through the NatWest Business Builder online business development course.
Each session will build on the last, like a 'mastermind' using coaching and mentoring tools to inspire you to the right level of action needed for where you are.
Business Builder is a free online, self paced course to take you through key elements you will need to develop when you start up in business.
You can sign up for a FREE Business Builder account via https://bit.ly/LJMUNatWestBB
Each week will start will a brief chat about your progress towards your individual business start up goals and then as a group we will watch one of the core video tools within Business Builder to help each member of the group move forward.
They will be informal in style, whilst being a space for accountablity and self reflection.
FAQs
Can I attend if I am not already signed up to the NatWest Business Builder?
You can and you will get more from the sessions by pre-registering with the NatWest Business Builder platform to make your own sense out of the materials on offer.
We suggest you sign up for your FREE Business Builder online account via https://bit.ly/LJMUNatWestBB and make yourself familiar with the range of topics, content and exercises.
This way you will be able to use the Grow Club sessions to advance your self directed learning and start up development.
What if my idea is not that fully conceived yet?
Great the NatWest Business Builder online course is set up to help anyone with a business idea however early stages to work through the key steps any budding entrepreneur needs to go through to test out, validate and prepare to launch.
Can I come to one session or do I need to book for all of the sessions?
Great question - it will depend on where you are at with your start-up idea. Some participants will come to every session and equally, you might want to come to one to see if it feels like a place you want to be.
All we ask is you come to join in, support yourself and others grow their ideas
What happens if my plans change?
That's ok we know things change - we ask that you cancel your place so another student or graduate can take part.
This doesn't really sound like it is for me - are there other ways I can get involved?
Yes of course - we know everyone learns differently
Centre for Entrepreneurship Canvas [non-accredited] course https://bit.ly/LJMUCfECanvasHub
Careers 24/7 https://www.ljmu.ac.uk/careers/careers-zone-digital-careers-tools
Careers Advisors 1-2-1 https://www.ljmu.ac.uk/careers/make-an-appointment-at-a-careers-zone
#LJMUTogether