Description
Avocado Social's one day Social Media Workshop for Business is perfect for founders, marketing managers and consultants of growing businesses who are keen to improve their existing understanding of how to use social media to grow their brand.
By attending the course, you will:
• Understand how the Facebook, Twitter, LinkedIn and Instagram algorithms work & how this should inform your social media strategy
• Learn how to create and curate effective content
• Discover the best apps and scheduling tools to help you manage social media effectively
• Learn key community building tactics including hashtags and influencer partnerships
• Find out about how Facebook and Instagram advertising works and how you can get the most from your advertising budget
• Learn how to measure your activity and build a meaningful report
How will you benefit?
This one-day workshop will strengthen your understanding of the how to use each social media platform to its strengths. We will examine best in class examples to provide inspiration and provide a clear understanding of how to create an engaging content strategy and the tools and apps that are best for creating and planning your posts.
By the end of this workshop you will feel confident in putting together an effective social media strategy for your brand and know how to use the tools and techniques needed to continue to grow your social media communities.
Class size is strictly limited to 10 people to ensure that our trainers can provide each attendee with the very best advice for their brand.
A relaxed networking buffet lunch, courtesy of the Georgian House Hotel, is included in the cost of this workshop.
---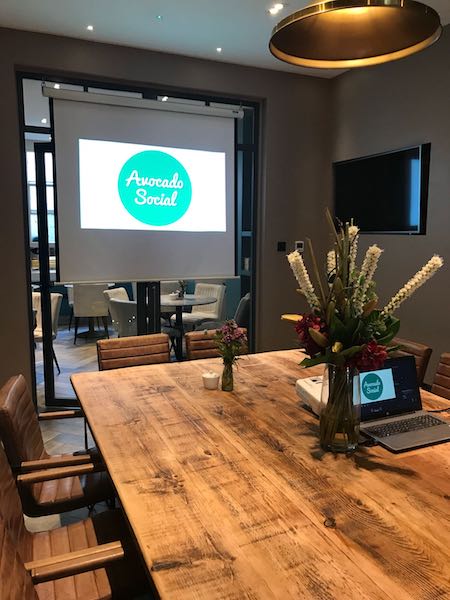 The venue for our workshop is the Georgian House Hotel in Pimlico.
Previous attendees said:
"Excellent delivery from both of you - felt everything was explained in a very clear way that was easy to understand" - Sally Telford of Maya
"Amazing Workshop - it was so interesting & useful throughout. Delivery and presentation were great & I like how you both used actual examples from your previous experiences. Just what I needed" - Kayleigh from SQ
"Very useful!" Jo from Bailey Balloons
"Both Alison and Keri delivered the content very well. I've been to others that were way too 'techy'" - Sian Lowry