Description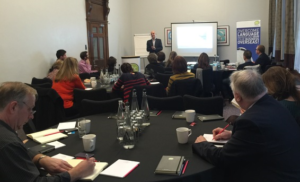 [The proceeds from this event will go to Mencap Chelmsford, our chosen charity]
More overseas shoppers are buying online from UK businesses than any other nation in Europe. The global study found that 1 in 7 (14%) of global online shoppers have bought goods from the UK in the past 12 months. Across Europe, e-commerce continues to grow at an exponential rate. In 2018 Black Friday, American shoppers spent $6.2 billion in online sales, a growth of 23.6% year over year.
All these present a great opportunity for many UK businesses though it is essential that you have the knowledge in order to take full advantage.

Join this workshop and find out how you can sell globally

You will learn:

How to enter new markets using Google Ads
Google Ads is a great way to reach new customers online and grow your business. But what if you want to look further afield and find new markets abroad?
As more consumers go online, there's more opportunity than ever for marketers to reach potential customers beyond their borders. In fact, research shows that customers aren't concerned about where a business is based, as long as they're happy with the product or service.
In this talk, we will explain the benefits of using Google Ads to enter a new overseas market, and we will give you the do's and dont's to making that a successful endeavour.

We will focus on all major best practices on exporting your Google Ads advertising to new countries, covering topics such as:
• Discovering your opportunities abroad
• Tools and resources for businesses looking to go global
• Setting up your account for optimisations across markets
• Localisation of online assets
• Using automation to scale your coverage

By understanding how you can prime your Google Ads campaigns for new markets, you can expand your presence effectively and take your business worldwide.
Marketing online - How to create Reputation, Authority, Visibility and share Expertise

• Influence what people say about you
• Become the go-to person for your industry
• Maintain visibility to raise your profile
• Share your expertise
The tools to make life easy – blog, social media, newsletter, a list, free download, autoresponders, email campaigns.
Marketing on 300 words – the Marketing Machine
Has your website been we'd all over?
How to localise your e-commerce website for other countries
We will teach you the top tips, as well as the pitfalls to avoid. Show you how to make your website visible internationally.
Who should attend?
Business owners, directors and marketing managers who are looking to grow their business, yet are frustrated by the lack of growth in the domestic market. And those looking to grow their business globally and sell more of their products and services to international customers.
*Proceeds from the event will go to Mencap - TTC's chosen charity. For more information about Mencap, please visit: http://www.cityofchelmsfordmencap.org.uk/
---
The Programme
09:00 - 09:20 Registration
09:20 - 09:30 Opening Speech
09:30 - 10:10 How to enter new markets using Google Ads - Petya Yildizgoren
10:10 - 10:40 International communication mistakes to avoid - Lesley Morrissey
10:40 - 11:00 Break
11:00 - 11:40 How to localise your e-commerce website - Levent Yildizgoren
11:40 - 12:00 Q & A / Close
---
Speaker Profiles


Levent Yildizgoren is the Managing Director of TTC wetranslate Ltd, a company that provides translations in over 100 languages. TTC has customers based around the globe and 40% of TTC's revenue comes from global customers. Levent won an award in the "Outstanding Contribution to the Industry" category at the Language Industry Summit Awards in 2015 ATC Conference.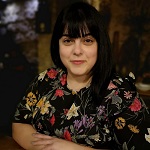 Petya Yildizgoren is a Pay-per-click expert with 7 years of hands-on experience with Google Ads and Bing Ads account management and optimisation. She has a proven track record in creating and managing successful campaigns for customers in a variety of b2c and b2b businesses within the UK, USA, Australia and globally. Her clients are businesses with monthly media budgets from £250 to £250,000. She is passionate about helping businesses grow and reach their highest potential in their domestic marketing and globally by tapping into the power of Search marketing.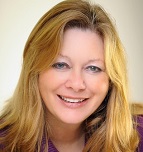 Lesley Morrissey is a specialist in reputation marketing helping companies to plan, protect and promote their reputation. She is a commercial copywriter, expert in readability and an online marketing trainer. She shows businesses how to RAVE (Reputation, Authority, Visibility and Expertise).