About this Event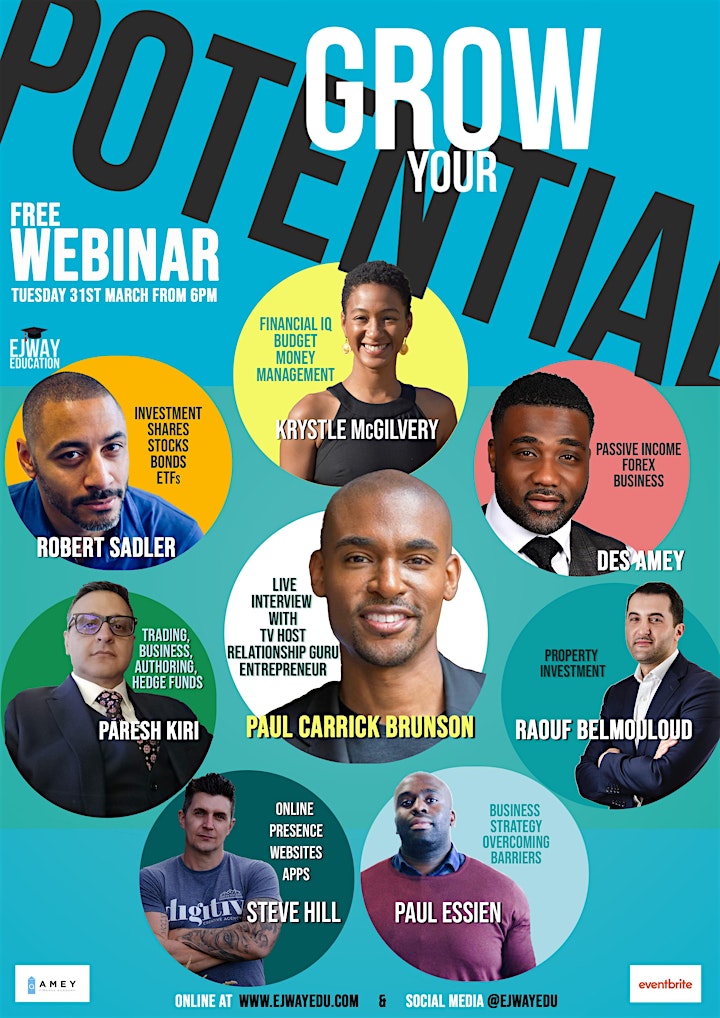 Ejway Education host events called Grow Your Potential to provide a learning platform for those who are interested in increasing their monthly income.
We teach people how to leverage three areas of income:
- Time for Money (are you paid what you are worth?)
- Money for Money (does your money work for you?)
- Passive income (are you paid while you sleep?)
Hear from experts in property investment, stocks investment, business owners, traders, accountants and learn how to maximise your income.
Hear from our speakers and join the question and answer session to find out what you need to know to improve your current financial situation.
Attendees of our events have reported how they have benefited from what they have learned. Some have improved their business operations, others have made investments and some have even taken the step to become their own boss and start a new venture.
Don't just be motivated, be inspired to take action, make yourself accountable to someone, get support from our network of experts. Grow your potential to achieve the success you deserve.