Description
Whether you have just started a business or are an experienced business owner, outsourcing can work for you across a wide range of tasks. These include market research, online and offline marketing, developing content and engaging on social media as well as administrative tasks and delivering excellent customer service.
In fact, almost any task that allows a business to offer its services and/or products to customers.
Irrespective of size and turn over, outsourcing can be used by small and medium-size enterprises (SMEs) to achieve huge success in a shorter time and at a lower cost than if using the traditional approach of hiring staff and leasing business premises.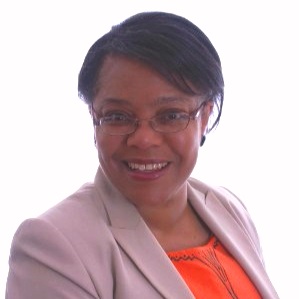 In this interactive seminar, Veronica focuses on how to make outsourcing work successfully in small businesses. She shares strategies on how to avoid some common pitfalls when outsourcing for the first time or working with more part-timers on your team. Veronica also discusses essential actions and strategies you can apply to ensure effective and seamless outsourcing in your business.
At the end of the seminar, participants will have time to reflect on skills required for teams in their business, consider tasks suitable for outsourcing and identify key considerations in their own 'Outsourcing Checklist'.
---
Veronica Broomes
Qualified Small Business Coach & Mentor
Linkedin
t: 0783 470 4259
e: bizcoachuk@gmail.com
About Veronica Broomes
Veronica Broomes is a qualified and experienced Business Coach and Mentor who trades under the 'Your
Small Business Coach'. Through coaching and mentoring, Veronica works with owners of small and medium
size businesses, ranging from pre-startups to established and rapidly growing businesses. She helps
business owners achieve goals faster and with fewer mistakes. In the process, clients save time and money.
Business owners can book coaching and mentoring time with Veronica -face-to-face, telephone and/or
Skype (audio). Choices in how to access business coaching or mentoring fit well with business owners
whether they are booking a single session only or buying a package of 12 sessions.
Veronica is available also for Interim or Non-Executive Director roles in Business Development and auditing
of supply chains for sustainability or social responsibility.
---
Please note: Cancellations via Eventbrite may be made up to 9am on the day of the seminar.
As we do not admit latecomers, or allow refunds to those who are late, please allow extra time to locate the City Business Library, if this is your first visit.