Description
Important: Please read all the information on this page, including the FAQ section, before registering. Thank you.
This is the first business event which is being organised by the London Borough of Bromley and the South East London Business Network (SELBN) through their strategic partnership.
Leading experts - who are published authors of bestselling and award-winning books - will share proven strategies relating to marketing, sales and business growth.
Hosts:
Martin Pinnell, Head of Town Centre Management and Business Support at London Borough of Bromley.
John Coupland, Founder, South East London Business Network and author of ACCELerate™ Your Social Media.
Agenda:
10.00am - 10.30am: Arrival & informal networking.
10.30am - 10.40am: John Coupland and Martin Pinnell. (Welcome and introductions).
10.40am - 11.00am: Amanda C. Watts (Marketing).
11.00am - 11.20am: Audrey Chapman (Sales).
11.20am - 11.30am: Break.
11.30am - 11.50am: Laurence Ainsworth (Business growth).
11.50am - 12.05pm: Panel Q&A.
12.05pm - 12.15pm: John Coupland and Martin Pinnell. (Announcements).
12.15pm - 12.30pm: Informal networking and meet the speakers.
12.30pm - Close.
Speakers:
Amanda C. Watts, author of 'Escape: The definitive guide to escaping the rat race, starting a business and becoming a FreedomPreneur', will be presenting:
From her talk, 'Marketing To Attract Ideal Clients & Opportunities,' you will:
Understand the power of clear positioning in the marketplace to differentiate you from your competitors.

How to become the go-to authority so you attract clients with ease.

Know how to use her 5 step methodology to be remembered and recommended.
Follow Amanda: @AmandaCWatts
---
Audrey Chapman, author of 'Love SELLING, How to Sell Without Selling Out'.
From her talk, 'How to Sell Without Selling Out,' you will:
Discover that you can radically improve your selling success while keeping your integrity intact.

Grow your sales more easily and without any sales pressure on you or your prospects.

Discover why focussing on 'closing' can stunt your sales growth.
Follow Audrey: @Love_Selling1
---
Laurence Ainsworth author of 'Staying Ahead of the Hammer.'
From his talk, 'How to Build and Manage Your Business for Long-Term High Growth,' you will:
Learn why high growth so many high-growth businesses fail.

Hear about the 5 attitudes of successful high-growth businesses.

Find some surprising facts about high-growth businesses marketing spend.
Follow Laurence: @laurenceexigent
---
N.B. We are expecting this event to be fully booked and spaces will be limited. (Max. 2 tickets per business. See 'Other information' within the FAQ section if you want to book more than one ticket). Our speakers will be providing their insights without charge. Please only register if you have a genuine intention to attend and are focused on developing your local business, whether you are in start-up or scale-up phase.
As this is not an expo, we kindly ask that registered attendees please arrive promptly at 10.00am and stay for the duration of the event. Thank you.
The organisers reserve the right to change the content and agenda of the event without notice.
Please see FAQs and other information below the image.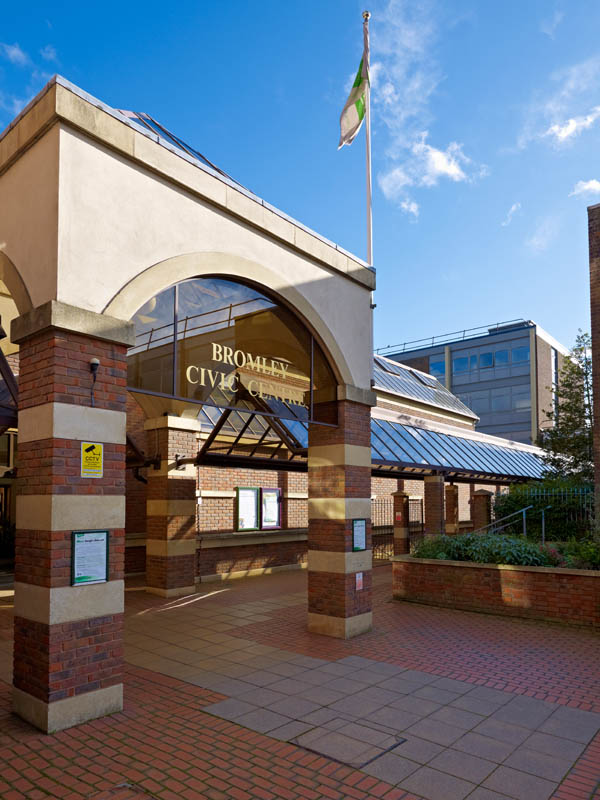 FAQs
What are my transport/parking options for getting to and from the event?
Bromley town centre has fantastic links right across the borough. You can plan your journey via: https://tfl.gov.uk/plan-a-journey
If you are driving, the closest car park is at Civic Centre (Bromley Town Centre) multi-storey car park. See: http://bit.ly/CivicCentreCarPark (Check further parking options and information at: http://bit.ly/BromleyCarParks)
What can I bring into the event?
As there will be some networking included, bring plenty of business cards. Please also bring a pen and a notepad as there will be many strategies you will be learning about! :) (Due to security and copyright reasons, no cameras or video cameras please. Smartphones to be at least on mute during the event. Thank you).
How can I contact the organiser with any questions?
Via 'Contact' at the base of the page.
What's the refund policy?
As the event is free, a refund policy does not apply however we kindly ask that, if you find you cannot make the event, that you please remember to cancel your booking via Eventbrite. This saves us admin time and also frees up a space for someone else who would like to attend. Thank you.
Other information:
Registering on this page means that your details and e-mail address will be added to the databases of both the London Borough of Bromley and the South East London Business Network*. You may opt out of their emails at any time.
*(South East London Business Network, SELBN, was founded by and is run by ACCELerate™ Your Business who are likely to e-mail you directly).
Please ensure that the e-mail address you are registering with is one that you access regularly. We will be emailing you with more information about the event beforehand so you can make the most of your visit.
If you wish for a colleague or business partner to attend: Please forward the original email or notification to one of them so he / she may register and agree to the terms on this page themselves. (N.B. Max two attendees from any business or organisation. If we receive a third or more bookings, we are likely to cancel them as spaces are limited and it's important we provide other businesses with the opportunity to attend where we can).
Thank you. We look forward to seeing you!
Follow / Like / +1:
Twitter: @LBofBromley, @JohnCoupland_ and @SELBN_UK #GrowBromley
Facebook: Bromley Council / John Coupland
Google Plus: Bromley Council / John Coupland