Ladies who read together, flourish together. This month's book is "Radical Acceptance" by Tara Brach
About this event
This event is organized by Martha Curtis, mental health expert, educator and women's coach. Martha has 13 years experience in supporting women in their healing and growth journey.
This month's book is "Radical Acceptance".
You will also have an opportunity to connect with other wonderful like-minded women. After the book discussion which lasts around 1 hour, you are welcome to stay for another hour for our social.
How the book club works:
We meet once a month
Before the event you will receive an email with questions we will be discussing during the event (you are also welcome to send in your own questions)
At the end of the event we will vote and announce the next book
The book club lasts 1 hour plus.
Books we discuss:
Women's issues
Personal Growth
Women's Health
Relationships
Women and Careers
Life Transitions
Generally, books that are inclusive and that women of all ages can benefit from
Books we don't discuss:
Politics
Religion
...and anything that would be exclusive
You can join our Facebook group of wonderful women here: https://www.facebook.com/groups/inspiringwomenforgrowth
Stay up-to-date: https://www.marthacurtiscoaching.com/newsletter.html
Take the Quiz: Could you be an echoist? https://www.marthacurtiscoaching.com/echoist.html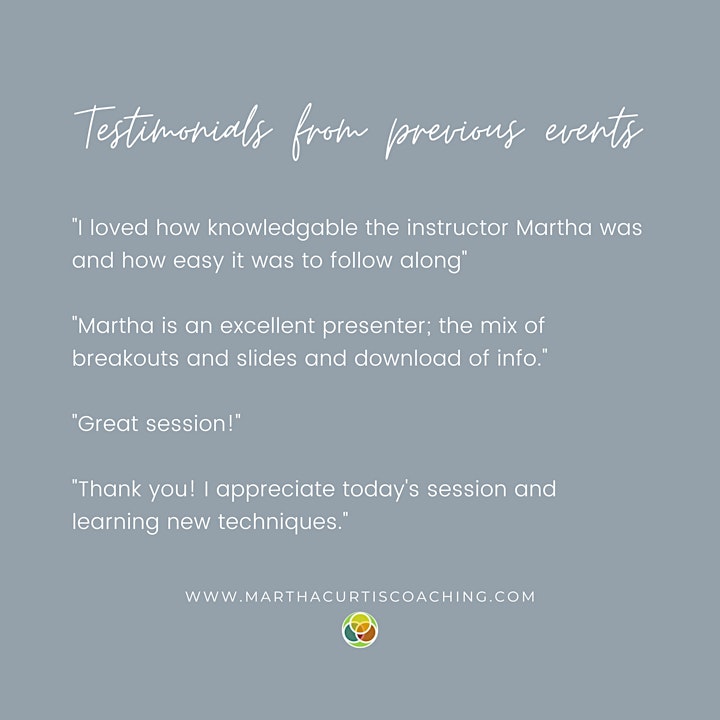 Organiser of Growing and Healing Book Club for Women - Septembe
Martha has been working as a psychotherapist since 2008 until she decided to focus on her coaching practice to support women in their leading healthy, authentic lives, embracing their careers and relationships and embracing constant growth.
She has worked with clients from all walks of life, including TV personalities. Her approach is empathic, based on positive psychology and other evidence-based methods. She works intuitively with you to allow you to uncover and embrace your true nature.
What if you could create your ideal life and maintain it forever?

Achieve increased resilience, productivity, motivation and confidence with guided sessions, classes, workshops and courses .
Some of the many benefits of starting your journey

Self-Love!

Increased sense of self and self-worth

Living your authentic life

Confidence

Increased creativity

Professional success

Better and more meaningful relationships

Increased motivation and optimism

Having a clear strategy to achieve

Courage

Better communication skills

Improved body language

Better health (mental and physical)

Feeling more inspired and inspiring others

Setting and maintaining healthy boundaries (personally and professionally)​

Better time management

Healthier Lifestyle