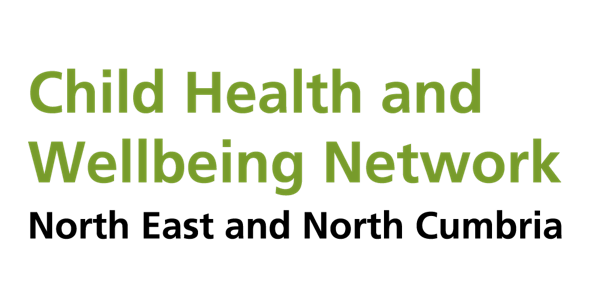 Growing Social Prescribing for CYP in the North East and North Cumbria
An opportunity to hear from professionals engaged in developing and delivering social prescribing projects targeting children & young people
About this event
Our virtual event
In response to significant interest from Primary Care Networks in the development of social prescribing schemes targeting children and young people, the Child Health & Wellbeing Network and Regional Social Prescribing leads for North East and North Cumbria have collaborated to identify projects demonstrating best practice in Children & Young People's Social Prescribing, with a particular focus on schemes working with primary care.
This online event will provide attendees the opportunity to listen to live presentations from project leads from a variety of projects targeting different age groups and explore in interactive workshops the practical challenges from a primary care and wider partner perspective in the development of such projects.
This event is open to all colleagues with an interest in social prescribing for children and young people including, but not limited to:
• Primary Care Networks
• GP Alliances
• Social Prescribing Link Worker host organisations
• Voluntary, Community & Social Enterprise Sector
• Integrated Care System colleagues
• CCG Personalised Care colleagues
• Local Authority & Public Health colleagues
This event will take place via Microsoft Teams.
1.00pm – 1.05pm Welcome and introductions – Heather Corlett, Programme Lead, Child Health and Wellbeing Network, North-East and North Cumbria ICS.
1.05pm – 1.10pm Background and Context - Jane Hartley, NHSE Regional Social Prescribing Facilitator and NENC Social Prescribing & Health Partnerships Strategic Manager, VONNE.
1.10pm – 1.20pm Social Prescribing for Children & Young People: the wider context – Prof. Chris Drinkwater, Chair of Ways to Wellness, and VCSE member of the ICS Child Health & Wellbeing Network.
1.20pm – 1.30pm Social Prescribing Youth Network – Dawn Mitchell, Programme Lead, Street Games.
1.30pm – 1.45pm Zone West – Susan Lishman and Tracey Caffrey, St Johns Primary Newcastle, and Claire Crow and Sarah Spoors, North-East Wellbeing.
1.45pm – 2.00pm Barnardo's LINK Project – Ellen Buckley, Barnardo's North, Children's Services Manager.
2.00pm – 2.15pm Copeland Wellness Service – Gwyn Lishman, Occupational Therapist, and Wellness Programme Lead.
2.15pm – 2.30pm Q & A
2.30pm – 2.40pm Comfort Break (recording paused)
2.40pm – 3.00pm Challenges for PCN's in developing children and young people's social prescribing models – Dr Jessica Hollingsworth, Clinical Lead Social Prescribing, Child Health & Well-being Network, North-East & North Cumbria ICS.
3.00pm – 3.30pm Breakout Rooms – Facilitated by Chris Drinkwater, Jessica Hollingsworth, Ellen Buckley, Jane Hartley and Sarah Gorman, Chief Executive Edberts House and NHSE Regional Learning Co-ordinator.
3.30pm – 3.40pm Facilitator feedback from breakout rooms.
3.40pm – 3.50pm Young People's views on Social Prescribing – Gwen Dalziel and Louis Browning, Children North-East.
3.50pm – 4.00pm Closing remarks – Jane Hartley.
4.00pm Close