Growing the Innovation Business Opportunity - the Solent is Open

Wednesday, 7 March 2018 from 09:30 to 16:40 (GMT)
Event Details
Scope: Sometimes, what you need as a technology business to grow is right in front of you, if only you knew it existed.
Innovate UK and the Knowledge Transfer Network (KTN) have been looking at the potential around the Solent and we are seeing some interesting opportunities beginning to emerge. The Isle of Wight has often felt a bit disconnected from the hive of activity over the Solent but this has not stopped them from nurturing some interesting ideas.
And likewise, organisations including R&D centres around Bournemouth, Southampton and Portsmouth are on a keen trajectory for impacting innovation. They too are looking for partners to foster programmes that could maximise the economical impact.
It makes sense to marry up the capability and unpack what may be slowing up the relationships.
This event sets out with a simple objective: to give you the opportunity to showcase your thinking and forge collaborative partnerships that so far have been outside your field of vision. Importantly, to also get first hand how the family of Innovate UK business support operations could take your new partners to new and impacting business opportunities.
Format: The day will be structured to set up a dialogue between those with challenges and others with solutions. The day will have a heavy focus on networking, giving you plenty of opportunity to meet new contacts and solve the missing pieces in your growth strategy. This will be fortified with the tools that Innovate UK, KTN, European Enterprise Network, the Local Enterprise Partnership and local Business Growth programmes can provide to give you the best chance to achieve success.
Programme will also include a session on Accessing Private Equity and Investor Markets.
NEWS for Mainland delegates: A special Networking Red Funnel Ferry will be leaving Southampton at 7:15am. This special arrangement with Red Funnel means you'll pay just £10 for a return ferry ticket, and more than that, the networking will start on that ferry with Red Funnel hosting a breakfast meeting in the Club Lounge. Details of how to book will be provided once you have registered. KTN will organise a return coach transfer from East Cowes to the venue. The return ferry is planned for 6pm however your return ticket is valid on any return crossing.
Who should attend:
Technology businesses and commercially orientated R&D centres that are engaged in new disruptive innovation landscapes
The event is open to all and organisations outside the Solent are warmly encouraged to attend alongside the indigenously based groups
Those who are challenge owners where new thinking is sought to provide additional solution avenues
Programme
07:15 Optional networking ferry from Southampton including breakfast 
09:30 Registration
10:00 What's in Store & Warm-Up
Bruce McLelland, Urban Living Specialist, Knowledge Transfer Network
10:10 Welcome
Dave Evans, Director, CECAMM
10:15 The Catapults Supporting Business Growth
Liz Flint, Interim Chief Operations Officer, CSA Catapult
10:30 The Enterprise Europe Network (EEN) Supporting Business Growth
Alastair Mackenzie, Innovation Specialist, EEN
10:45 Isle of Wight Businesses Leading Business Innovation
Geoff Underwood, CEO, IFPL
11:00 Streamlining R&D Centres with Business Led Innovation Need
Sarah Duckering, University of Portsmouth
11:15 Break & Networking
11:45 Knowledge Transfer Network, Supporting Business Growth
Bruce McLelland, Knowledge Transfer Network
Knowledge Transfer Partnerships
Stephen Woodhouse, Knowledge Transfer Advisor, Knowledge Transfer Network 
12:00 A Discussion in the Round - The Emerging Solent Opportunity
Colm Watling, Regional Manager SE, Innovate UK
Chris Ashman, IoW Council
Denise Barlow, The Solent Growth Hub
An active delegate participation session that will examine the Solent's strengths and where these strengths are set to expand the new business opportunities
12:50 Reflecting on the factors that are holding the opportunities back - facilitated discussion
13:30 Lunch & Networking
14:45 PARALLEL SESSIONS
SESSION 1: KTN & European Enterprise Network B2B Managed Networking Zone
Pitching your offer
The Brokerage Tent
Active assessments for future collaborators
Case Studies of success and how we did it
SESSION 2: Access to Funding and Finance (KTN Access to F&F Team)
Private Equity and the investor network briefing
What investors are looking for
15:50 PARALLEL SESSIONS
SESSION 1 Continued: KTN & European Enterprise Network B2B Managed Networking Zone
SESSION 3: Strategy On A Page
Getting your business objectives on a page - Alastair McKenzie, EEN
16:30 Wrap-up and Dates for your Diary
Bruce McLelland, Knowledge Transfer Network
16:40 Close 
Supported by: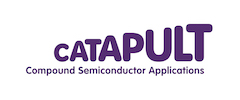 When & Where

The CECAMM Centre - The Isle Of Wight College
Whippingham Road
PO32 6FY East Cowes
United Kingdom


Wednesday, 7 March 2018 from 09:30 to 16:40 (GMT)
Add to my calendar
Organiser
The Knowledge Transfer Network is the UK's innovation network. We bring together business, entrepreneurs, academics and funders to develop new products, processes and services.
We can help you develop ideas, expertise and technologies, that have the potential to be world-beating products. Central to what we do is the initiation and building of collaborations.
View our privacy policy here.