Growing the new Green Revolution? Zero Budget Natural Farming in Andhra Pradesh

Monday, 25 March 2019 from 09:30 to 12:00 (GMT)
Event Details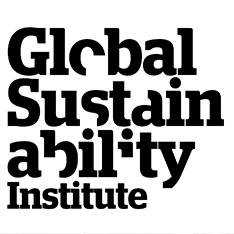 Zero Budget Natural Farming (ZBNF) is a globally significant example of the sustainable intensification of agriculture at scale. In the Indian state of Andhra Pradesh, some 165,000 farmers have adopted it since 2016.
In this free webinar, we present some of the first findings on the farm-level impacts of ZBNF, and hear directly from those closely involved, on how the story of ZBNF has unfolded in Andhra Pradesh. Through short presentations and interactive sessions, we draw out wider lessons for those seeking to scale up sustainable intensification initiatives in India and beyond, and reflect on some emerging questions for researchers who are tracking these success stories as they unfold. 
Some of the themes we will explore include: 
- The practical experiences and benefits of adopting ZBNF at scale
- The barriers and enablers to the widespread adoption of sustainable identification initiatives such as ZBNF in India
- Future challenges in ensuring sustainable agrarian livelihoods in the context of an ongoing agrarian crisis in India
- The co-benefits, beyond health yields, of the ZBNF for the well-being of rural communities and rural landscapes
We aim to speak to a wide and mixed audience, and encourage members of the public, members of civil society organisations, public sector bodies and representatives of the private sector to join us.
Participation: 
Participation is free and open to all. 
To join the webinar, please register here for a free ticket. 
Please note that ticket sales end Sunday 24th March 9am GMT. This is to enable us to register you as an attendee and send you a link to join in good time before the event.
We will then send you the agenda upon registration and the link to the webinar closer to the time, along with instructions on how to join. 
Please note that timings are in GMT (5.5 hours behind IST). 
For any questions, or further information, please write to Ms Sol Bermejo-Mitjans at: sol.bermejo-mitjans@anglia.ac.uk
Confirmed speakers: 
Dr Zareen Pervez Bharucha, Global Sustainability Institute, Anglia Ruskin University, UK:
Dr Bharucha is a Senior Research Fellow at the Global Sustainability Institute at Anglia Ruskin University, where she co-leads the Global Risk and Resilience research theme. Her research focuses on climate resilience particularly in the rural Indian drylands, sustainable intensification of agriculture, and community level transitions to sustainability. She is also Deputy Editor for the International Journal of Agricultural Sustainability and the Visiting Fellow at the University of Essex. Recent publications include a monograph on sustainable intensification co-authored with Jules Pretty (2018, Routledge) and a Section (co-edited with Jules Pretty) on current approaches to sustainable food and agriculture in the FAO-led publication, Sustainable Food and Agriculture: An Integrated Approach (2019, FAO and Elsevier). 
Mr Vijay Kumar Thallam, State Advisor on agriculture and lead on the roll-out of ZBNF in Andra Pradesh:
Mr Thallam is an advisor to the Government of Andhra Pradesh for Agriculture & Cooperation, and Co-Vice Chairman of Rythu Sadhikara Samstha (RySS). He was on deputation to Government of India from 2010 to 2015 as the first Mission Director of the National Rural Livelihoods Mission (N.R.L.M). Between 2000 and 2010, he was the CEO for Society for Elimination of Rural Poverty (S.E.R.P), where he was responsible for implementing a state wide programme of poverty eradication through social mobilization and empowerment of women across all villages in the state of Andhra Pradesh. Vijay Thallam is leading the implementation of climate resilient Zero Budget Natural Farming in the entire state of Andhra Pradesh.
Ms Lakshmi Durga Chava, Senior Consultant for Health and Nutrition at Department of Agriculture of Government of Andhra Pradesh:
Ms. Lakshmi Durga is a Health and Nutrition Consultant at the World Bank. She is also the Senior Consultant for Health and Nutrition, ZBNF Programme of Rythu Sadhikara Samstha (RySS), Government of Andhra Pradesh. Over 13 years acted as the Director for Community Managed Health and Nutrition (CMH&N) Unit of the Society for Elimination of Rural Poverty (S.E.R.P.), a major poverty reduction programme of the Government of Andhra Pradesh, India funded by World Bank. She is with more than 20 years' experience administering projects that achieve strong positive outcomes in health, nutrition, and child development for leading institutions including the World Bank and DFID. An expert in strategy, planning, and implementation of community-managed public health and nutrition programmes whose project designs have been upheld as national models and have led to successful replication. She possesses an in-depth understanding of development challenges facing marginalized population in rural and tribal communities. Her areas of expertise include social mobilization and social accountability in community managed health and nutrition interventions as well as policy advocacy. She is a public health professional and has a multidisciplinary background in Nutrition, Public Health and Management.
Mr Pavan Sukhdev, President of WWF International and TEEB AgriFood Special Adviser:
Mr Sukhdev is President and Chair of the Board of WWF International since January 2018, as well as Study Leader for the G8+5 commissioned project on The Economics of Ecosystems and Biodiversity (TEEB), a research platform hosted by the UN Environment Programme (UNEP).  He is also Special Adviser and Goodwill Ambassador of the UNEP's Green Economy Initiative, by promoting TEEB implementation and Green Economy transitions to various governments. His work on sustainability metrics, ecosystem service valuation, and green economy has been acknowledged by several international awards, including the Gothenburg Award for Sustainable Development (2013), the Bernhard Grzimek Prize for Biodiversity (2015), and the Blue Planet Prize (2016). Pavan Sukhdev is the founder of 'Corporation 2020', a movement that promotes corporate transformation as the central driver of transition towards a 'green economy' that will deliver the Sustainable Development Goals, and maps a rapid pathway to a new model for corporate behaviour, driven by regulatory & policy changes, technology advances, and societal awakening to the reality of planetary boundaries and dangerous imminent tipping-points. He was awarded with the 2011 McCluskey Fellowship by Yale University. He is also founder-CEO of GIST Advisory, a consulting firm that helps governments and corporations measure, value and manage their impacts on natural, human and social capital -and other related ideas from 'Corporation 2020'. In addition, he has served on the boards of Conservation International (CI), the Global Reporting Initiative (GRI), the Stockholm Resilience Centre (SRC) and on the TEEB Advisory Board.