Description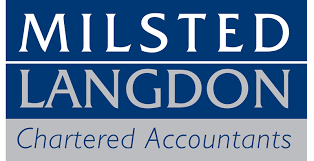 FOR ESTABLISHED BUSINESSES WITH STRONG ASPIRATIONS TO GROW IN 2017/18:
Following very successful Business Growth Workshops in Yeovil, Taunton, Bristol and Bath with Barclays Bank and Milsted Langdon we are running the event again in Yeovil on 25th July.
The feedback was incredible from the last sessions so we aim to deliver another high impact, business building session for aspirational business owners.
We only have 14 spaces available so please register your interest early:-
"We would like to invite you to join us for our complimentary exclusive 4 hour workshop that will give you tools and ideas to help you significantly grow your business."
---
Invest your time and spend a morning working ON not IN your business; find out how to improve team performance, turn-over, profits and increase your free time.
You will leave the workshop with:
1. Clear ideas on how to "increase your profits by over 60%"
2. Your top 3 priorities for building a sustainable, successful business
3. An understanding of how to significantly grow the value of your business; how to build
"A successful, commercial and profitable business that can work without you"
We will help you to explore and review your:
Destination – do you really know where your business is going

Financials – what do you need to know to make the right decisions

KPI's – what Key Performance Indicators drive your business

Delivery – how to consistently deliver your product or service

Time management – create the time to grow your business and personal life

Sales and Marketing – how to create predictable cash flow and profit

Team – the 6 keys to a winning team
*Places at this workshop are very limited so early booking is encouraged
---
TESTIMONIALS (from workshops previously run by ActionCOACH)
"Quite simply it was FANTASTIC!"
"The best course I have ever been on - and I've been on a lot!"
"The real differentiator for me was the quantity of achievable initiatives that the day teased out. I have already implemented at least 4 within 24 hours. And have at least 20 to go at, which will make a real difference to our business."
"This whole experience gave me the understanding of how to improve every aspect off my business, I came away with my brain buzzing with all the new ideas to be implemented."
"This day gave me the determination to make my business work. I can't write enough good things, as it's changed every single way I look at myself, the business and its direction"
"Renewed focus on sales planning and excellent, simple but effective, methods to increase turnover and profit. A business review following the workshop has resulted in a significant change in direction for the company"
"The main value I got from the workshop was being given the time and guidance to look at my business from a different angle. Having got so focused on the day to day running of the company I had lost some of the direction and plans for the future growth of my business. The workshop gave me the skills to plan myself out of the business in order to concentrate on the more important aspects of the company I previously had been unable to monitor/improve."