Description
On Friday 31 May, you can find out how to grow your business the easier way with advice from businesses covering marketing, business coaching and HR. It's an opportunity for small business owners to get together and learn practical information and strategies to drive their businesses forward. You'll learn about:
Balancing your marketing strategies in line with your goals to get the best results

How to prioritise key elements to deliver sustainable growth within your business

Top tips for supporting business growth through good people practices
---
Open networking starts at 8.30am, with complimentary coffee and pastries. Then there will be 3 presentations on different aspects of managing business growth. Finally a complimentary light lunch from 1pm with the opportunity for more networking. The event is taking place in the East Sussex National, Little Horsted, Uckfield, TN22 5ES.
The ticket price of £20 + VAT will be donated to Chestnut Tree House, Children's Hospice care charity.
---
SPEAKERS & AREAS OF EXPERTISE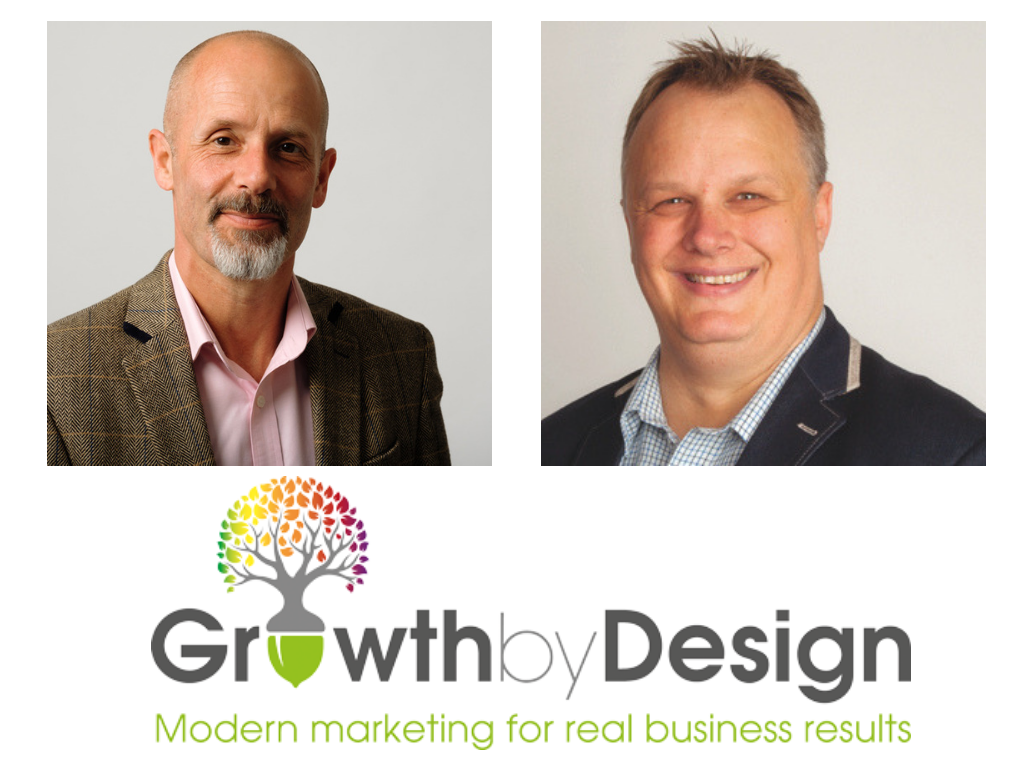 Tim Rylatt & Henry Laker, Directors, Growth by Design
About Tim Rylatt
Tim Rylatt is the Director of Marketing Strategy at Growth by Design. For the past decade, he has been a multi-award winning business coach and has helped more than 200 businesses to grow. As an individual, he has a truly infectious enthusiasm for all things marketing and in 2012 he wrote and published the marketing and sales book Business Battleships. In 2019 he has just finished writing a new marketing strategy book along with Henry Laker called Growing by Design. This book is aimed at providing a model for effective marketing in the SME marketplace.
About Henry Laker
Henry Laker is the Managing Director at Growth by Design and has more than 20 years of experience in the marketing arena. With a strong background in print and graphic design, as well as a great deal of experience across web design and digital marketing, Henry has gained a huge amount of knowledge relevant to many industry sectors.
Focus
Tim and Henry will be presenting their top tips for business growth through marketing. They will be sharing the strategic model from their new book Growing by Design which covers the best way to balance your marketing activities to create awareness, develop contacts, encourage enquiries and then maximise sales and ongoing client value.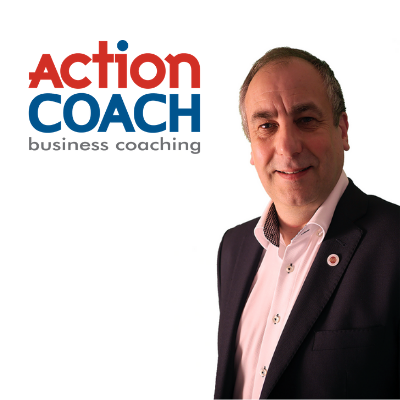 Gavin Bellamy, Business Growth Specialist, Action Coach Business Coaching
About Gavin Bellamy
Gavin is a business growth specialist and an award-winning coach based in Uckfield, East Sussex. His clients come from all different sizes and industry sectors but share one common factor; they are looking to grow!
Experience tells him that business success is based on completing simple, structured steps that together achieve marginal yet consistent improvements. He encourages a focused mindset in his clients and insists that they reflect in order to learn and improve.
Backed by a world-class organisation, Gavin works personally and pragmatically with clients.
One of his award-winning clients recently said of him "Working with Gavin has had an extremely positive impact on the business and on me. I have more time, we make more money and we have become more structured with enhanced policies and procedures, essential for the expansion. By improving our mindset, he has kept us on track and with greater motivational levels".
Focus
Most business owners start a business with passion, determination and a clear sense of what they want from it, which all too often can be lost or diluted along the way. All too often we find ourselves doing a lot of activity with no apparent or measurable progress.
Gavin's presentation will help Business Owners recognise and prioritise the key elements of sustainable growth in their business, looking at the key areas of mastery necessary to achieve this. It will be practical, interactive and high paced! Those that attend should expect to be challenged, energised and motivated, and will walk away with some fresh ideas and practical strategies to implement immediately into their business.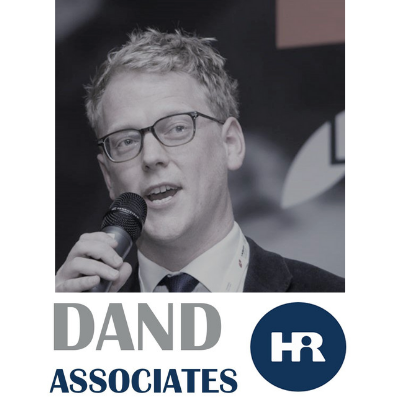 David Dand, owner, Dand HR Associates
About David Dand
Dand HR Associates is an independent Human Resources consultancy based in the heart of the South Downs near Lewes and Brighton, started in late 2018 by David Dand offering HR solutions to empower people and companies to be their best.
David is passionate about building brilliant teams and ensuring businesses benefit from the correct recruitment, integration and retention of fantastic staff.
David has successfully recruited, restructured and led teams through change in global, multicultural and target driven environments. Davids work has taken him around the world with project experience from Israel to Eurasia and across Europe.
David has led recruitment and business development for large multinationals and start-ups, with sector experience including luxury hospitality, pharmaceuticals, professional services, financial services and social enterprises.
David has a CIPD Advanced Award in HR specializing in Resourcing and Talent Management Level 7, PTLLS Certificate (Preparing to Teach in Lifelong Learning) and is Psychometric Testing certified (Hogan Advanced Award).
Focus
In his presentation David will be sharing his top tips for supporting business growth through good people practices.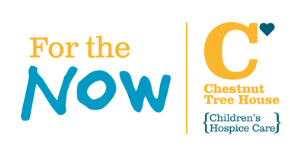 Chestnut Tree House
Chestnut Tree House is the children's hospice for East and West Sussex, Brighton and Hove and South East Hampshire and cares for 300 children and young adults from 0-19 years of age with progressive life-shortening conditions.
Proceeds from ticket sales will be donated to the charity.