Description
This event on Thursday 18 July, offers local business owners a chance to network and to learn new approaches to drive successful growth for their companies. 3 guest speakers will be presenting on how to develop your marketing and business strategies most effectively. This will include insight into:
Marketing beyond just lead generation - the opportunities across the whole customer journey. By understanding the different customer stages and relating these to your business objectives, you'll be able to focus on the marketing activities that deliver the best results.
How to recognise and prioritise key elements to deliver sustainable growth to your business - you'll get some fresh and practical ideas.
---
Open networking starts at 8.30am, with complimentary coffee and pastries. Then there will be 3 presentations on different aspects of managing business growth with the opportunity for more networking. The event is taking place at the View Hotel in Eastbourne.
The ticket price of £20 + VAT will be donated to Kangaroos - a Mid Sussex charity which provides clubs and trips out for young people with learning disabilities and their families.
---
SPEAKERS & AREAS OF EXPERTISE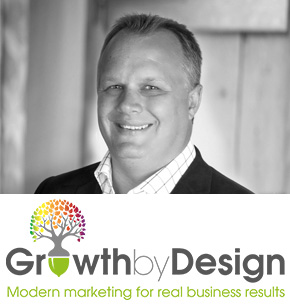 Tim Rylatt, Director, Growth by Design
About Tim Rylatt
Tim Rylatt is the Director of Marketing Strategy at Growth by Design. He's a multi-award winning business coach and has helped more than 200 businesses to grow. He has recently published his second marketing book, called Growing by Design. This book is aimed at providing a model for effective marketing in the SME marketplace - helping those with limited knowledge of marketing to understand and implement strategies that win results.
Focus
Tim will be looking at how to focus your marketing efforts in line with your current business situation and goals to achieve the best results from targetted efforts. Using the framework from his new book, You'll learn how to:
Ensure your brand and content are strong and strategic and build awareness

Connect with and nurture new customers

Create maximum value from your clients with lifetime purchasing and from sharing stories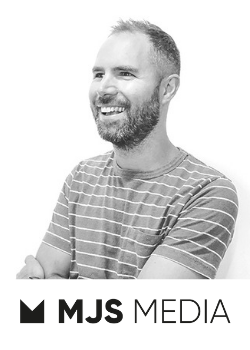 Matt Southam, Director, MJS Media
About Matt Southam
Matt Southam is the managing director of MJS Media, a creative marketing agency in Hastings. Since starting the agency in 2014, MJS Media has grown from just Matt to a team of 7, and he has worked with everyone from startups to international household names. With a clear focus on transforming small businesses into meaningful brands, Matt understands the reasons we buy what we do.
Focus
In Matt's presentation, he will show you how to understand the reasons people buy and how to use this information to help grow a successful business.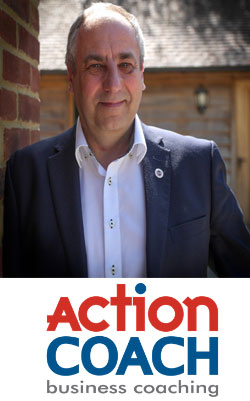 Gavin Bellamy, Business Growth Specialist, Action Coach Business Coaching
About Gavin Bellamy
Gavin is a business growth specialist and an award-winning coach based in Uckfield, East Sussex. His clients come from all different sizes and industry sectors but share one common factor; they are looking to grow!
Experience has taught Gavin that business success is based on completing simple, structured steps that together achieve marginal yet consistent improvements. He encourages a focused mindset in his clients and insists that they reflect in order to learn and improve. Backed by the world-class organisation Action Coach, Gavin works personally and pragmatically with clients.
Focus
Most business owners start a business with passion, determination and a clear sense of what they want from it, which all too often can be lost or diluted along the way. All too often we find ourselves doing a lot of activity with no apparent or measurable progress.
Gavin's presentation will help business owners recognise and prioritise the key elements of sustainable growth in their business, looking at the key areas of mastery necessary to achieve this. It will be practical, interactive and high paced! Those that attend should expect to be challenged, energised and motivated, and will walk away with some fresh ideas and practical strategies to implement immediately into their business.