Growth Hacking Bootcamp Berlin - 5 day intensive growth marketing course
About this Event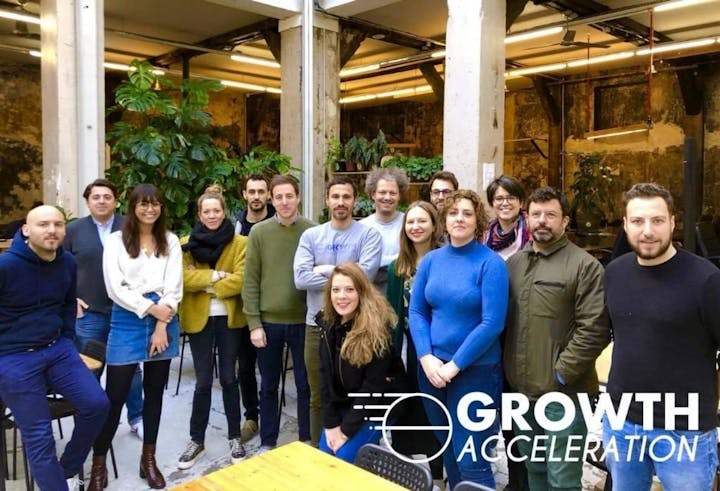 "Digital marketing is dead. Long live growth marketing."
Growth Acceleration is a 5 days growth hacking bootcamp teaching you the growth hacker mindset, tools and strategies
How to optimize all steps of AARRR framework by a fine understanding of branding and campaigns on steroids:
Building a brand bible
Product. Market. Fit.
Distilling offers for your traget groups into landing pages
Boosting prospects by scraping or using APIs
Tracking with Google Analytics & Google Tag Manager
Reporting with Google Data Studio
Google Search Console and Paid Search with Google Ads
Display Advertising with Facebook Ads / LinkedIn Ads
Emailing & Automation
No-Code MVP
Questions?
Contact 👨 Daniel (Country Manager Germany):
About Growth Acceleration
Growth Acceleration is the first Growth bootcamp in Paris and Berlin. An ultra-intensive one-week program.
 A week to change everything.
Get the Syllabus
Download the PDF here.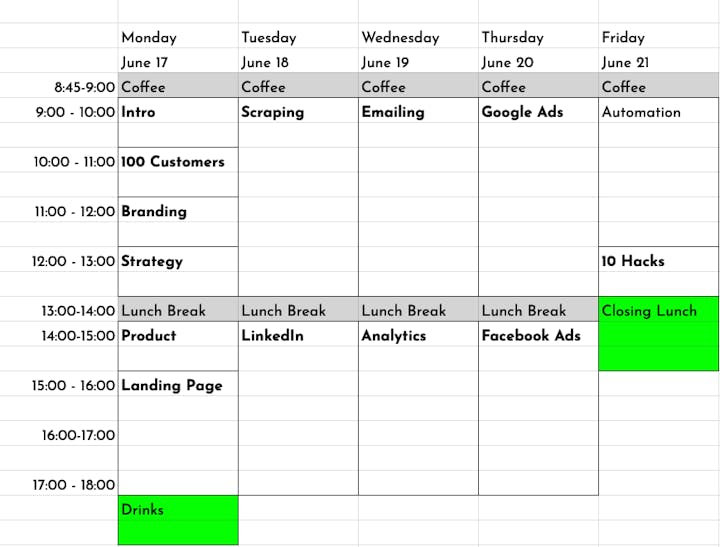 What is the little story of Growth Acceleration?

In 2018, we gave workshops on Growth Hacking. Workshop after workshop, we were surprised by the lack of knowledge of the basics of growth, the short time to devote to their learning and the urgent request to acquire them. 
 We therefore decided to meet with the best trainers to design the most complete, impactful and accessible program in one week. Growth Acceleration was born.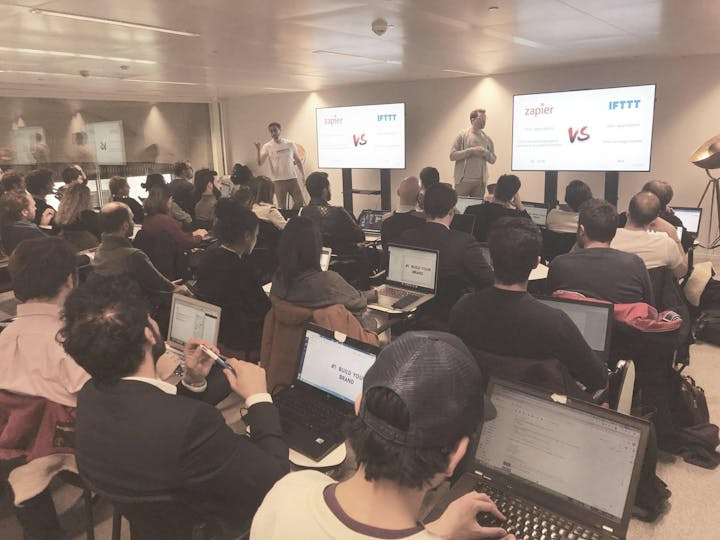 What is Growth?
This is above all a state of mind. Questioning the Status Quo, curiosity, technical mastery. This discipline, which originated in the United States, works around three verticals:
product,
marketing and
sales.

Test, optimize to deliver the right product, with the right message, to the right person at the right time. At Scale.
Who is Growth Acceleration for?
Our bootcamp is open to everyone, and mainly: Entrepreneurs, CEOs, CMOs, Free Lancers, Digital Marketing Consultants, developers and all StartUps between one and 20 people who want to switch to Scale-Up mode.
What will I be able to do at the end of the training?

You will be able to design and activate a solid lead acquisition strategy based on a clear and well-identified value proposition, analyze and optimize your data to unlock your untapped growth potential, find your customers, improve their experience, identify new growth drivers, automate your prospecting and many other features...