Description
KTN Entrepreneurs' Forum is a monthly event with guest speakers and open discussions. They're designed for people to network, learn and share ideas in a lively, stimulating and social environment; with the long term goal of supporting entrepreneurship and knowledge transfer in the business community.
This Month's Topic
As a business there is one task which matters the most - Growth. This focus has given rise to a number of methods, tools and best practices which simply didn't exist in the traditional marketing repertoire.
'Growth hacking' is a technique every business should consider using. Companies like Facebook, Twitter and LinkedIn have used growth hacking to gain incredible numbers of users and loyal communities. Originally, growth hacking helped lean start-ups increase profits in relatively short periods of time. The benefits however, can also increase the effectiveness of larger, well-funded marketing campaigns.
During this session we'll look into what is actually meant by the term 'growth hacking', how it is different to traditional marketing and how an understanding of people's online interactions can be used to grow and sell. We will also look at some of the methods being used to implement this successfully.
After the talk from our guest speaker, you will get a chance to share ideas and collaborate with fellow entrepreneurs in our table discussions. This a great opportunity to really explore the topic, exchange knowledge and make valuable connections.
Guest Speakers
Jamie Maguire and Andy Flatman, PH Creative: Define. Design. Deliver. PH Creative are an innovative digital and design company based in Liverpool. They work collaboratively with teams to design bespoke solutions for all their clients. As a UK Google legacy partner and part of the Accelerate 250 group they're considered 'trend-setters' and have worked with global brands including; Vodafone, Virgin, Linkedin and Nationwide. http://www.ph-creative.com/
Mark Russell, Owner at Bmicro: Bmicro are a marketing consultancy for micro businesses. Thinking big isn't just for big companies, they help all businesses to focus on the value they bring better than anyone else. They aim to make micro businesses self sufficient with their marketing. http://bmicro.co/

This marketing dream team will deliver an interactive, and thought provoking talk looking at this topic from the perspective of a startup, SME or large business.

Event Programme
6pm: Drinks Reception & Food on Arrival
6:30pm: Warm Welcome from Freshly Squeezed
6:40pm: Speaker
7:15pm - 8pm: Table Discussions
8pm: Networking Hour

Who Is The Event For?
If you are an established business owner, a startup owner or an aspiring entrepreneur in the creative, digital or tech sector, then this is definitely for you.
Event Sponsors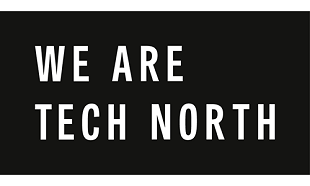 Venue Partner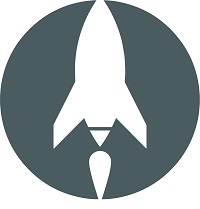 To find out more about the KTN Entrepreneurs' Forum, check out all upcoming events and more visit our website - click here
Join our LinkedIn group - click here
Tweet us #KTNEF