Description
GROWTH PLAN MOT
Check if your growth plan meets your growth target
This practical 2 hour workshop offers funded startups the opportunity to review their growth roadmap, identify potential weak points and define the appropriate next steps to fix them.
Notice to attendees
*Places are limited to SIX startups so please book early to avoid disappointment*
This workshop is brought to you in partnership with Tech Citizen meetup group.
By reviewing case studies and practical guided work, you will analyse your target market and consider each customer segment's role in the whole growth story. Assessing how current market segments and product offerings are aligned will help you to prioritise what is required to achieve the next funding round.
You will get hands-on with the 'Growth Funnel Canvas', a tool to map out the market segments and the critical product features required to deliver growth. It will enable you to see market alignment issues, gaps in market knowledge and critical assumptions on market size. Finally, you will define the immediate next steps required to improve the growth plan.
AGENDA
Intro to the 'Growth Funnel Canvas': why a well executed beach head strategy is the key to unlock your startup's growth.
Case study #1 - iPod's Growth Funnel Canvas
Case study #2 - Uber's Growth Funnel Canvas
Applying the Growth Funnel Canvas to a Startup
Quick guide to building your Growth Funnel Canvas and setting actions
Build your Growth Funnel Canvas supported by facilitators.
Each startup will conduct this work individually, so no need to worry about sharing your data with others.
Identification of immediate practical next steps to achieve growth, supported by the workshop facilitators
Who is the workshop for?
The workshop is open to any funded startups (post seed stage) who need to achieve growth to reach the next funding stage. The entry price is for each participant, and a maximum of FOUR team members are allowed for each startup. It will be most valuable to CEOs, COOs, head of Growth, head of Marketing or head of Product.
Places are limited to SIX startups so please book early to avoid disappointment.
Tech Citizen meetup group members are eligible for a 50% discount on standard ticket prices.
Speakers
Davide and Iain are seasoned innovation and growth professionals who have launched and grown award winning products for FTSE 100 companies (Sky, Jaguar Land Rover) and startups alike (Just Eat, B-Social), and work for incubators such as Imperial College London's Enterprise Lab, Warwick Incubator and e4f (Entrepreneurs for the future).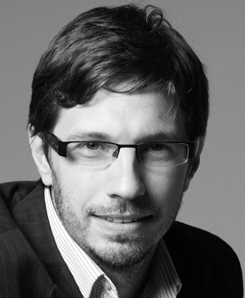 Iain is a Startup Growth Consultant and co-founded Disruptive Lemonade in 2012. He specialises in identifying successful beachhead strategies through market sizing and market segmentation. He has developed specific qualitative and quantitative methods for data gathering and visualization of customer pain points.
He has 15+ years experience in product development and market research and most recently worked with both UK & German Automotive sector, Food Delivery and Fintech startups. Iain has run several incubators in Birmingham and supported several accelerator programmes.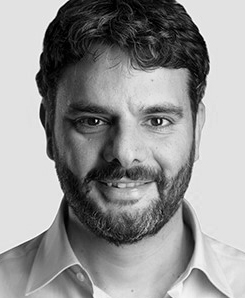 Davide is a Product Coach and Consultant based in London. He helps companies achieve product-market fit and launch successful new customer-centric products for which there is a market need.
He has 15 years' experience launching new products in the tech industry, and works with FTSE 100 companies, startups, incubators, accelerators, VC and universities. He has been a successful entrepreneur in tech (two startups launched, sold one), a book author and a University Lecturer, and is London Workshop and Event Director for City.AI London, a global network of 30+ cities organising events to spread applied lessons in AI.
How will the planning work?
You will work on the Growth Funnel Canvas detailing your growth plan. After working individually, the workshop facilitators will review the outcome with each startup and identify strong points and opportunities for improvement.


Key takeaways
Sense check your current growth strategy plan
Identify strengths and potential gaps or weaknesses
Draft the most immediate next steps to fix it
Learn about growth challenges from peers groups
Obtain information about industry successes


What do you need to prepare ahead of the workshop?
To get the most from this session, you will need to bring data on the KPIs you use to assess your current market segments and product pipeline. You are not going to send us this data, nor share it with the rest of the class.
What is the refund policy?
We understand that emergencies happen, but unfortunately we can't refund a booked workshop seat at this time. There are very limited places, and your booking meant someone else couldn't attend. You can give away your seat to someone else, though.


Cafe conduct
"The venue is provided to Tech citizen for free and we need to respect the owners hospitality.
You are required to buy one item from the cafe counter.
You are not allowed to consume/leave any drinks and food from outside, on the premises."

The One-stop shop for SMEs, Start-ups and Scale ups!
We bring people in the Silicon Roundabout together to discuss, share, pitch and network.
The focus of the groups is to host events on business and personal development for startups/scale ups. We can also organise events that your members suggest. Also, we place lots of emphasis on Mentoring and face to face meetings.

Examples of our events include – law, finance, accounting, marketing, sales, PR, pitching, mentoring, etc. most of these are free to attend.