Multiple Dates
Growth Sessions - How To Get From ToDo to Done (BUJO Productivity)
Event Information
Refund Policy
Contact the organiser to request a refund.
Eventbrite's fee is nonrefundable.
About this Event
Are you spending too much time looking at a screen? Do you find your days running away with you? Are you looking for ways to help you get more organised?
Stay on track with your intentions, tasks and goals, despite the topsy turvy times we are in. Join Michelle Bondesio, communications consultant, business performance mentor and the founder of Growth Sessions, to learn simple, no-nonsense techniques to help you get through your To Dos and crack on with your day.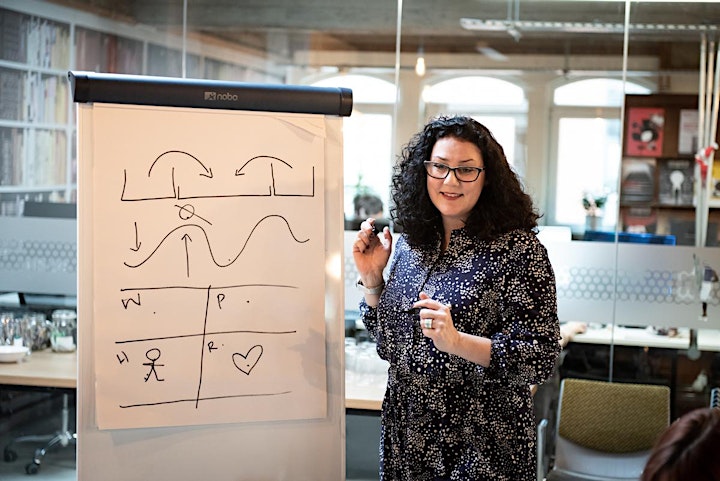 How?
By Putting Pen to Paper, using the Bullet Journal Method. In this popular workshop, we'll explore the elements of an effective paper-based planning and productivity framework, which you can incorporate into your existing way of doing things. This method is also a mindfulness practice and helps you manage your stress better.
You will leave this topic-focused workshop with techniques that you can start using straight away to improve your productivity and your daily work routine.
What We'll Cover:
The performance benefits of using a paper-based planning system for productivity, accountability, task management and goal tracking.
The simple, flexible, yet powerful structure behind the proven Bullet Journal Method.
Specific components of this method which you can incorporate into your existing system in a way that works for you. (You don't have to be 'creative' or artistic to use it.)
A guided activity to get you started, so that you can learn by doing.
Who is this workshop for?
Entrepreneurs, freelancers, professionals and small business owners, who want to develop more effective and mindful working practices that help you get stuff done.
This is a relaxed 2 hour workshop session with a small group. All you need is pen and paper, a desire to learn and a willingness to make change. You have two different dates/times to choose from.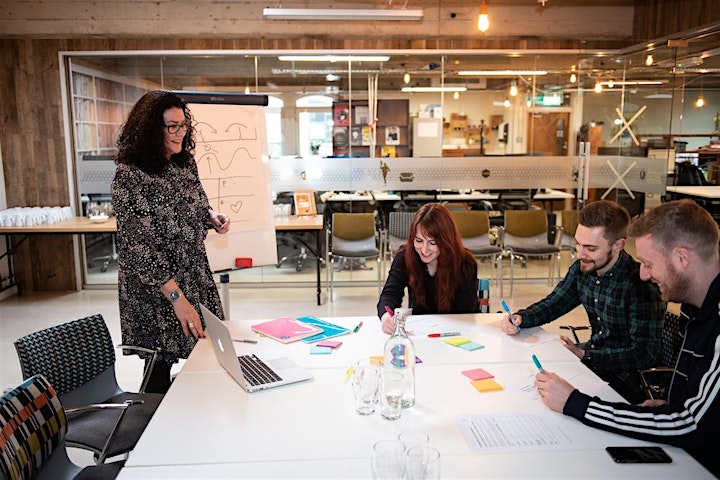 What previous participants are saying about these Growth Sessions Productivity Workshops:
"I've since used your journal idea to replace my daily 'to do' lists that I'd tick off and then scrap - leaving (literally) no paper trail. The journal shows me what I've accomplished, how I can prioritise and what is coming up next." Rebecca Greaves
"I have implemented what I have learned immediately and already feel the benefit, as it takes the pressure off me because I am more in control and keep on top of my tasks that need completing in a timely manner. I am holding myself accountable thanks to the BuJo, which had a very positive impact on my business." Sirka Moore
"Love your whole approach, the handouts and practical application! You make me want to do better and be more organised!" Justine Hutchinson
"Super interactive, plenty of examples and enough time to practice. My review and forward planning is currently lacking and this will really help me to implement a system." Alex Rees
"The session was informative. I loved the interactive nature and that it was about advisable ideas and really usable planning techniques, rather than a rigid framework." Catarina King
"I loved the structured approach to becoming better organised." John Hutchison
"I am still using my BuJo diary, and can tell if I let it slip for a week with how my organisation goes downhill, so it has been very good for me." Isobel
"I attended Mich's "Getting from To Do to Done" course almost a year ago: it was easy to understand, relatable and fun. And unlike pretty much every other course I've been on I'm still using many of the techniques we went through. It's unheard of!! So if you're looking for a training course that REALLY helps your productivity whilst not stifling your creativity, check this one out. Thank you Mich! " Sarah
Terms & Conditions:
Refunds are only offered if notice of cancellation is received at least 4 days prior to the start of the event. If you're unable to attend, please notify the organiser immediately, as there may be waitlisted people who can attend in your place. Thank you.
Location
Refund Policy
Contact the organiser to request a refund.
Eventbrite's fee is nonrefundable.