Description
Three inspiring talks in one thought-provoking session


Join us on December 6th for Growth Through Marketing #11, a breakfast session with a selection of inspiring and thought provoking talks. We have three fantastic speakers sharing their knowledge on how to grow your business through the power of marketing.
Our mission is to provide you with engaging and insightful talks that will inspire you to take your business to the next level.

Our focus has always been on providing practical advice and guidance that you can take away and implement in your business or organisation.
This seminar will give you everything you need to get you up to speed on the ever-changing world of branding, web and digital marketing.
More speakers to be confirmed...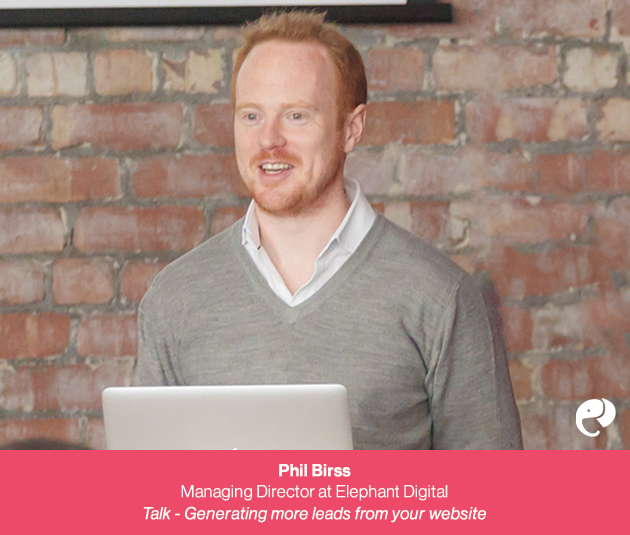 Phil Birss is the co-founder and managing director of Elephant Digital, a leading brand, web and digital marketing agency based in Liverpool. Phil has a passion for all things brand and marketing, and focuses on creating value in businesses through storytelling and creative campaigns.
Phil's talk will focus on how to drive more traffic to your website, while at the same time increasing its conversion rate to generate your business more leads and enquiries. Looking at PPC, SEO and converstion rate optimisation, Phil will give you a simple how-to process for generating more leads from your website.
What is Growth Through Marketing?
Now in our fourth year, Growth Through Marketing has welcomed over 2,000 delegates and has featured some of UK's leading marketing speakers, including:
Donna Howitt - Marketing Director at Liverpool ONE

Caroline Sanger-Davies - Marketing Director at Chester Zoo

Herb Kim - Founder of TEDxManchester, TEDxLiverpool, TEDxSheffield and TEDxNewcastle

Colin Sinclair - Chief Executive of Knowledge Quarter Liverpool

Richard Kenyon - Director of Marketing at Everton FC
Phil Birss - Managing Director of Elephant Digital
Anji Adams - Marketing Controller at Muller Dairy UK
Ben Jones - Communication Network Leader at PwC
Gary Millar - Former Lord Mayor of Liverpool and Entrepreneur
Jerry Hopkins - Managing Director at Hopkins & Ball
Nina Dar - Author of Transform Your Business in 99 Steps
Nicola Pink - Managing Director of Pink Media
David Parrish - Author of T-Shirts and Suits: A Guide to the Business of Creativity
Lindsey Moore - Managing Director of Agnes Marketing
Michelle Findlay - Managing Director of Synergyze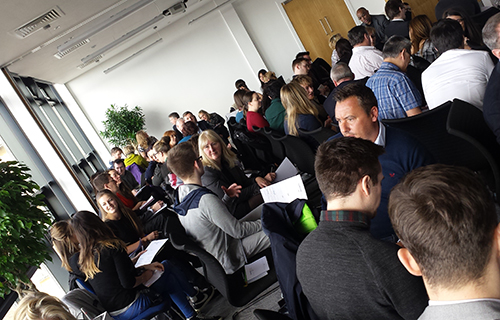 NEW Pricing for Growth Through Marketing
Due to an overwhelming response from our recent events we have decided to introduce a nominal fee of £12.00 (+ vat) to attend GTM. We will continue our mission to bring you to the best and brightest marketing speakers.
Seminar Location
The Studio
Liverpool Science Park
IC1 Building
131 Mount Pleasant
Liverpool
Timings
8.00am for breakfast and networking
Talks start at 8.45am
10.30am finish
Parking
Mount Pleasant Car Park,
Car park open from 7.00am.