GROWTH WORKSHOP by Rachel Flower of Serenwood Ltd at Be Inspired Conference

Friday, 8 March 2019 from 12:00 to 12:45 (GMT)
Event Details
THIS WORKSHOP IS NOW FULLY BOOKED - Should you wish to attend this session please turn up on the day and if we have any cancellations we will seat you
---
Foundations for success: what every small business owner needs to know about creating sustainable growth
Join Rachel Flower of Serenwood Ltd to learn the 4 most important strategies for ensuring sustainable business growth from strong foundations.
Hosted by Rachel Flower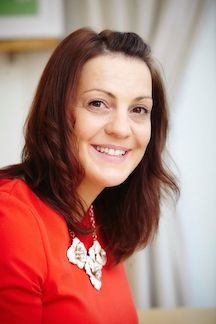 After 10 years working as a commercial lawyer and in house legal Director for a FTSE100 corporate, Rachel Flower founded her own consultancy Serenwood in 2010. It helps small to medium businesses access affordable commercial and legal support, such as contracts, supply chain strategy, dispute resolution. Having worked with hundreds of businesses of all shapes and sizes, Rachel now focuses her time on helping female entrepreneurs to build from a solid foundation with an emphasis on obtaining (and maintaining) the notorious "work life balance".
Whilst more women than ever are setting up in business – in pursuit of flexibility and freedom – the stats around small business failure still make gloomy reading. For female-founded businesses, the secret lies in making sure that your business direction is aligned with your own lifestyle, values and priorities for growth
Taking her 15+ years experience supporting small business growth, Rachel has developed a framework for success which she delivers through 1-to-1 coaching, group programmes, online courses and in person events. It encompasses four cornerstones of strong, sustainable growth:
Roadmap (know where you're going);

Relationships (selling with integrity, customer journey, supply chain & investment);

Rigour (consistency & excellence, systems, repeatable processes);

Results (stellar performance & monitoring, constant improvement).
The Workshop
Rachel will take you through an overview of the four key cornerstones which are together proven to build a sustainable business which can thrive.
 The session will encompass topics such as:
How to get clarity on your vision and values so that you remain focussed and excited in the everyday;

How to ensure that you're doing the right things, at the right time, and having the confidence to be a successful CEO of your business;

Productivity & how to focus your time on the most important tasks to create impact;

Why adopting a "hustle" culture sets you up for failure instead of sustainable success;

How to keep your business simple, putting in place systems and creating predictable revenue and profit lines.
Whether you are a brand-new start-up, or an established business owner looking for growth, or simply exploring whether being an entrepreneur is right for you, this workshop will give you plenty to think about and great ways to take action. 
Register now, places are limited.
If you would like to find out more information about this FREE business workshop please contact Rachel Flower of Serenwood Ltd at: 
Email: rachel@serenwood.co.uk
Web: www.serenwood.co.uk
Facebook: https://www.facebook.com/racheljflower
Twitter: https://twitter.com/serenwood
Instagram: https://www.instagram.com/myserenlife/
LinkedIn: https://www.linkedin.com/in/rachelflower/
---
This event is FREE TO ATTEND but spaces are limited so please register for tickets through this Eventbrite page.
To find out further information and gain general admission to the Be Inspired Conference you must register for your FREE entrance ticket here https://yorkshireladieslinksbeinspired2019.eventbrite.co.uk
---
WETHERBY RACECOURSE & CONFERENCE CENTRE
Venue information, directions and parking
The Racecourse has an onsite café where refreshments will be served all day, ample break out space, free onsite car parking and easy accessibility.
Directions and a map can be found here http://www.wetherbyracing.co.uk/location-map/
---
Contact Yorkshire Ladies Links:
Please email if you would like to receive information on exhibiting or sponsorship opportunities at The Be Inspired Conference events@yorkshireladieslinks.co.uk
or telephone our event organiser Melanie Malcolm on 07801 072222
To find out more about Yorkshire ladies Links Conferences and events please take a look at the Yorkshire Ladies Links website http://www.yorkshireladieslinks.co.uk/
Twitter @LadiesLinks https://twitter.com/LadiesLinks
Facebook www.facebook.com/yorkshireladieslinks

Linkedin www.linkedin.com/groups/Yorkshire-Ladies-Links-7447355

You can also find Yorkshire Ladies Links on Pinterest, Instagram and Google+
THIS WORKSHOP IS NOW FULLY BOOKED - Should you wish to attend this session please turn up on the day and if we have any cancellations we will seat you
When & Where

Wetherby Racecourse & Conference Centre
York Road
Wetherby
LS22 5EJ Leeds
United Kingdom


Friday, 8 March 2019 from 12:00 to 12:45 (GMT)
Add to my calendar
Organiser
Welcome to Yorkshire Ladies Links
Bringing together women to share & inspire...Yorkshire Ladies Links is a non membership women's networking organisation, supporting professional business women from all sectors both online and offline through networking conferences and events. We welcome professional women, working mums, startup business owners, or those who simply want to support local events and charities. 
Please join us at:
Be Inspired Conference, 8th March, 2019, Wetherby Racecourse, Wetherby, West Yorkshire.
Now taking stand bookings and sponsorship for all our events.
Like us on Facebook & join our Facebook group Yorkshire Ladies Links, follow on Twitter @ladieslinks, Join our LinkedIn group, follow on Pinterest, Instagram and Google+
Yorkshire Ladies Links is a trading division of Bespoke Networking Ltd