Sales Have Ended
Ticket sales have ended
Bookings for this event have now closed. Please visit actioncoachportsmouth.com for details of our next GrowthCLUB and other events and services we offer.
Sales Have Ended
Ticket sales have ended
Bookings for this event have now closed. Please visit actioncoachportsmouth.com for details of our next GrowthCLUB and other events and services we offer.
Learn how to write a 90 day business plan with GrowthCLUB
About this event
Many business owners get caught up in the day-to-day running of their business. It can be extremely difficult to find the time to plan and reflect on what's working and what isn't.
GrowthCLUB is a 90 day business plan workshop that will help you build a step-by-step, tailor-made, practical business growth strategy. Our coaches will inspire and assist you to create a plan aimed at driving more profit into your business. We'll teach you how to write a 90 day business plan and give you access to some of the best business tools.
By the end of your first GrowthCLUB, you will have a clear picture of where your business will be in 90 days' time as well as a step-by-step plan to get you there.
During this high energy business growth strategy session, you will:
1) Create a 90 day business plan
2) Take control and get organised
3) Learn proven profit strategies
This workshop makes creating tactical plans for your business both educational and fun. You'll be trained on strategies that will help you master your time and give you clarity on your priorities. It will also equip you with the mindset and tools you need to achieve your goals.
What's included:
For just £99 + VAT, here's what you'll get:
• Business planning workshop
• Opportunity to network with fellow business owners
• A taste of how business coaching works and see if it's for you
• Access to tools and systems that successful businesses use
• Delicious Lunch
• Refreshments throughout the day
• Parking
Who should attend?
GrowthCLUB is designed for business owners and their senior managers who will benefit most from attending this workshop.
Many business owners choose to bring one or two of their senior team. It often helps to bring along more than one person from a company as it can make it easier to create a business plan on the day. It also means you can hit the ground running back at the office when it comes to implementing the business growth strategy.
And this programme isn't just for big businesses! Whether you're the business owner working solo or part of a large organisation with a large team, businesses of all sizes attend this programme. Many of our attendees find commonality and end up selling to each other or collaborating in other ways – an added benefit.
Alternatively, if you don't fit into these categories but think you'll benefit from attending, we'd love to have you attend.
Suitable for small businesses too, as everyone needs a business plan!
Here's what others have said about GrowthCLUB:
"There is nothing really you can do better for your business than to get outside help and realise how important it is to open your mind and to learn more." Dawn Bee – Director, Netguides
"GrowthCLUB has had quite a big impact on me, I have been going for just over a year now and it's great to get business ideas and direction." Chris Hayers – Director, Match Accounting.
"Great! Professional yet relaxed session with lots of useful tips and information to further the business." Andy Staves - Managing Director, Water Garden.
If you'd like to talk to a member of the team before booking your place, we'd love to hear from you on 02392 454 111. For more information on who our coaches help and how, visit actioncoachportsmouth.com.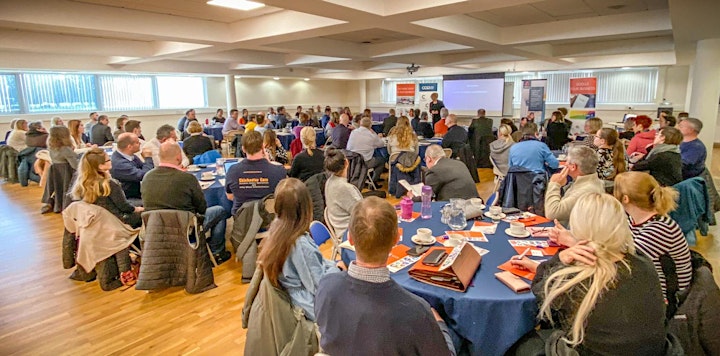 Organiser of GrowthCLUB 90 Day Business Planning Workshop
We work with progressive business owners who want: more time with their family, a better performing team and more profit.
We are a Global, European and UK awarding winning ActionCOACH franchise who are currently ranked in the top 100 worldwide franchises for ActionCOACH. We work with organisations from Start-Up, to businesses achieving over £15 million turnover. We work alongside the business owner and their management teams to support them grow and achieve the ambitions they have always dreamt of.