Description
Come and be inspired by the career journeys of 5 Leading Asian Business Leaders who will share their secrets to success, discuss their challenges and advise they would have given themselves when started out.
You will build a professional network, leave feeling inspired and ready to take a leap!
---
Our Speakers include:
Dr Christina Yan Zhang, China Director of QS Intelligence Unit

Steve Xing, Director of Economics, Valuation and Modelling, Deloitte LLP

Dr Miranda Brawn, Director of Legal and Transaction Management, Daiwa Capital Markets / Founder and CEO of The Miranda Brawn Diversity Leadership Foundation

Li Chun Qing, Founder, KREOD

Bilal khan, Partner of Dome Advisory
---
Dr Christina Yan Zhang, China Director of QS Intelligence Unit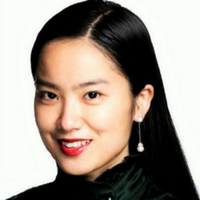 Christina is an awards-winning thought leader who has championed the UK PM Initiative on International Education for 12 years, led campaigns with global impact, sat on 20+ international committees (eg. World Bank, UNESCO, European Commission, Commonwealth Secretariat, BIS, FCO) advising leaders of government, business, universities, colleges on global education policies. As an independent candidate, Christina was elected as the first Chinese to National Union of Students UK since 1922. Between 2010-2012, she represented 1 million international/ EU students, who contribute £25bn a year to Britain. At QS, she develops the Chinese market from stretch. Two years later, she has advised 100+ top Chinese presidents to create world class universities & disciplines. In 2016, her work was endorsed by China Vice-Premier at a speech in State Council highlighting the 2016-2020 Plan for 2236 universities of 48 million students, with an annual budget of £120bn. In 2017, she was awarded QS Salesperson of the Year - achieved 230% annual growth every year for the past 3 years. HK CEO Carrie Lam quoted 2 QS rankings in her inauguration, to highlight 20 years education achievement of HK since handover to China before China President Xi Jinping. Christina presents a TV interview for People's Daily. She has covered OECD Secretary-General; Commonwealth Secretary General; European Council President; Fortune 500 Chairmen eg Sir Gerry Grimstone(when The City UK Chairman); Dominic Barton(Mckinsey CEO); Wang Jianlin, richest Chinese ($28.7bn). Christina is a regular speaker at global education conferences and is frequently interviewed by Chinese media. Christina has a BA(Hons)in English, MA in Media Studies(Distinction) and PhD in Civil Engineering(full scholarship).
---
Steve Xing, Director of Economics, Valuation and Modelling, Deloitte LLP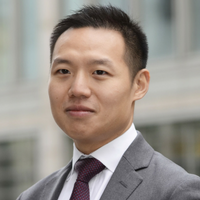 Steve is a Director in Deloitte's Corporate Finance. He leads the Business Modelling Group for Financial Services Industry in Deloitte UK and has over ten years of experience in providing data analytics and business modelling services to a wide range of Financial Services clients. Steve is a chartered accountant and also holds the Chartered Financial Analyst ® designation. Previously, Steve led analytics teams in Private Equity and other "Big 4" consultancy firms.
---
Dr Miranda Brawn, Director of Legal and Transaction Management, Daiwa Capital Markets / Founder and CEO of The Miranda Brawn Diversity Leadership Foundation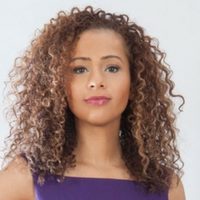 Dr Miranda Brawn has a background as an investment banker and barrister having been one of the first women of colour on the trading floor in the 1990s. Miranda is a senior business, legal and diversity executive. Her day job is Director of Legal and Transaction Management where she manages the legal risk for derivatives and regulations across Europe at Daiwa. Throughout her career, she has negotiated deals and legal contracts exceeding £5 trillion pounds. Outside of her day job, she is the Founder and CEO of The Miranda Brawn Diversity Leadership Foundation blazing a trail for the next generation. Her Foundation made UK history by launching the first race diversity lecture aimed at schoolchildren. Miranda has been named as one of the UK's leading diversity champions where recent press has called Miranda the go-to person for race diversity in the Square Mile. She is a regular business and diversity expert on television and radio. Miranda is also a multi-award winning leader who has regularly been named as one of the most influential persons in the UK by various annual "Powerlists" including Top 30 BAME Business Executive Leaders Powerlist (Financial Times), Top 100 Women in European Finance (Financial News) Top 30 Diversity Champions in the City (Brummel Magazine) and UK's Top 10 inspiring females changing Britain (Metro) to name but a few. Miranda received a Doctor of Letters in 2017 for her contribution and services to business, financial services, law, diversity and the next generation across the Globe. With a refreshing and diverse background, Miranda is an international public speaker, board advisor, equality commissioner and patron to a number of organisations.
---
Li Chun Qing, Founder, KREOD Architecture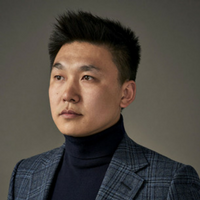 Chun Qing Li (AKA Lee) is an award-winning entrepreneur, founder of KREOD Architecture (www.kreod.com) and China Britain International Design Week (www.cbidw.com) based in London and Beijing. He spearheaded the design, build and creation of KREOD Pavilion during the London Olympic Games in summer 2012. In order to deliver the ambitious project successfully, he has developed a work method with advanced technology and performance ensuring highly creative architectural projects financially viable.
---
Bilal khan, Partner of Dome Advisory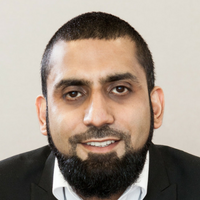 Sheikh Bilal Khan is Co-Chairman and Partner at Dome Advisory. He is the recipient of multiple industry awards including being a Freeman of the City of London. Sheikh Bilal Khan holds various executive board positions and is known for his strategic leadership and executive management skills. In his governmental business ambassadorial role as the UK Trade & Investment Catalyst, Sheikh Bilal is promoting UK excellence internationally and the City of London in particular as a leading Islamic finance hub.
---
Chinese New Year / Lunar New Year
Chinese New Year as an opportunity for the Asian community to share with the world its vast contributions: it's a time to demonstrate pride in creativity, respect for its intellectual prowess and a celebration of its cultural identity.
Whether you're starting you are a university student, recent graduate, own business, searching for the, or looking for developing your career further or transitioning to a new industry. Generation Success Power Series can help get you the clarity you need in achieving your career aspirations. Our Chinese New Year special looks to bring quality inspirational talks lead by highly experienced Asian executives' and senior professionals in various industries who have thrived against the odds and gone to achieve great things.
---
Why Attend?
This is an opportunity to hear from a panel of leading Asian business figures and discover their secrets to success.
If you were ever put off going after your dream job, senior position or starting your own business, please think again.
This event is about breaking all those barriers and providing you with guidance and connections to make it happen.