Description
This is a unique opportunity to hear from a panel of leading figures within the largest sector of the UK economy and discover exactly what the the SECRET FORMULA is for YOUR career success.
Progression to senior management can be tough yet seem like a breeze to those that have unlocked the secret formula. This networking opportunity is focused on supporting you to succeed in your career aspirations.
(click here to find out our Speed Mentoring session)
SPEAKERS
Julie Baker - Head of Financial Inclusion & Enterprise, NatWest
Sheikh Bilal Khan MBA - Co-Chairman & Partner, Dome Advisory
Richard Bearman - UK Head of Small Business at HSBC Commercial Banking
Bijna K. Dasani - Head of Arhitecture and Innovation,

Lloyds Banking Group



Julie Baker




Head of Financial Inclusion & Enterprise, NatWest

Julie is responsible for leading the ongoing delivery of new and better ways to provide enterprise support across the Bank's business banking customer base, to help customers achieve their ambitions. Julie supports the Women in Business Accreditation Programme, endorsed by Chartered Banker and certified by everywoman, now held by over 400 Women in Business Specialist Relationship Managers.
She acts as an Enterprise ambassador, enhancing the profile of NatWest as the "Go To" Bank for diverse business segments through high visibility across external influencing forums, the media and Government. Julie also Chairs the Enterprise Board, acts as the NatWest representative at the British Bankers Association on the enterprise agenda, and is an Associate Member of the Institute of Bankers.
Julie has been with NatWest for over 30 years and has a strong background in Business and Commercial roles, with extensive people leadership skills and a track record of building strong
and effective teams. She is passionate about helping people fulfil their potential, and acts as mentor to a number of people to support their development and help them achieve their dreams and goals.





Richard Bearman




UK Head of Small Business at HSBC Commercial Banking

A married father of two, Richard Bearman is currently the UK Director for Small Businesses at HSBC. Richard joined the bank in 1999 and has since then held a variety of roles in the commercial and retail banks. For the past five years, Richard's roles have centred on supporting start-ups, micro-business owners and small business.

Prior to his career in banking, Richard held teaching jobs in sport and drama, and worked at a coal mine in Oklahoma. He found his true passion once he joined HSBC, which is motivating his teams to engage with business owners about their hopes, strategies, challenges and ambitions, and to help these businesses achieve their dreams.



Bijna K. Dasani


Head of architecture and innovation, Lloyds

Bijna has a robust track record of delivering strategic, innovation and complex transformation successes for leading global Financial Services firms, across products, asset classes, economic, market and commercial landscapes, Bijna influences to deliver and has a track record of building high performing teams

Bijna serves on the Boards of CIO Net and the IPQC CDO Exchange Series and is a FinTech Mentor. She is a contributing member of the EY Future of Customer Tax forum and an incoming Board Member for the Inclusive Companies Network. She is filming on the subjects of Mentorship, Leadership & Technology (2018)

Bijna is a Fellow of the Royal Society for the encouragement of Arts, Manufactures and Commerce (RSA) and an Associate Member of Oriel College, University of Oxford. With a unique and diverse background, Bijna advises and advocates for a diversified portfolio of social impact, inclusion and diversity causes. She has spoken to global audiences including the London Chief Data Office Summit (Lloyds), an audience from 37 countries (SAID Business School, University of Oxford) and served as a Judge for the Excellence in Diversity Awards (2017 & 2018) and the Deloitte International Datathon (2018). Bijna is a sought-after host/speaker

Bijna has been recognised for her contributions to include the Lloyds Banking Group Ethnicity Role Models List (2018), she received a felicitation at the House of Lords (UK), at the NRI World Summit (2017) for 'making India proud'. Bijna has been credited as one of the top 50 Visionary Young Leaders in Business, by Henley Business School (2017), one of 35 leading British business women under 35, by Management Today, Accenture and The Telegraph (2015) a Rising Star by We Are the City (2013) and has received recognition with nine further honours including the National Diversity Awards (2012) and the Asian Women of Achievement Awards (2010). Bijna has also been honoured as the International Women's Day Young Achiever of the Year (2006)


Sheikh Bilal Khan




Co-Chairman & Partner, Dome Advisory

Sheikh Bilal Khan is Co-Chairman and Partner at Dome Advisory. He is the recipient of multiple industry awards including being a Freeman of the City of London. Sheikh Bilal Khan holds various executive board positions and is known for his strategic leadership and executive management skills.
What you will gain:
1) Be inspired by the accomplishments by today's leading banking and financial figures
2) Gain guidance to exceed your aspirations
3) Learn techniques that you can incorporate into your life, career and business
4) Build relationships with like minded individuals and future colleagues in a casual setting
5) Know how to take action and achieve more
Our garantee:

1) Direct access to Leading figures
2) Top and secret tips about career progression.
3) Diversity of audience
4) Speakers who are inspiring and want to inspire other people (paying it forward)
5) Casual welcoming atmosphere
6) Opportunity to sign up to our mentoring program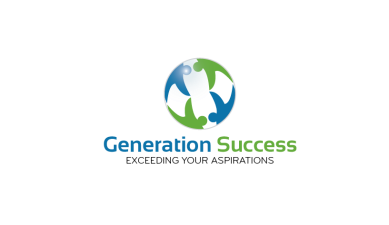 Thank you to the following organisations for their continued support: