GS Power Series: Black History Month Special

Tuesday, 17 October 2017 from 18:00 to 21:30 (BST)
Event Details
This black history month, Generation Success are proud to welcome a panel of leading BME business leaders who will be sharing their career journey and secrets to their success with the Generation Success network. 
 You Wll:
Be Inspired by the accomplishments of todays leading BME business leaders 

Build connections

Gain guidance to be the best that you can be
---
 Meet Our Speakers: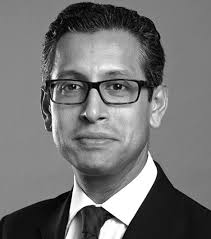 Gautam Bhattacharyya,
Partner, Reed Smith 
Gautam specialises in international commercial arbitration and litigation, especially in the fields of energy, projects, and infrastructure, banking and financial services, and corporate and commercial law disputes. He has been a partner in the firm since 2000 and is the former Managing Partner of Reed Smith's Singapore office. He also jointly heads the firm's cross-departmental India Group.
---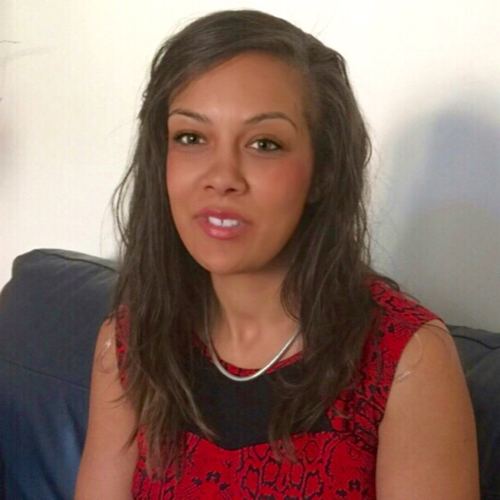 Ursula Henry,  
Head of  Membership, Funding & Communications  Banking Standards Board (BSB)
Ursula is the Head of Membership, Funding and Communications at the Banking Standards Board (BSB), with responsibility for developing and maintaining the BSBs membership base and financial planning and control. Ursula was part of the initial team of getting the BSB up and running
---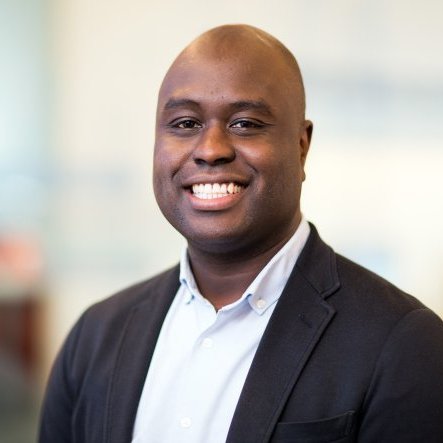 Geoffery Williams,  
Director, Head of Diversity and Inclusion, EMEA at Thomson Reuters
Geoffrey has a diverse career journey starting his working life in the entertainment industry then moving into health care, rail and media  for the last 20 years.  He has worked in Human Resources for the last 10 years of his career and has experience in Recruitment, Talent Management,  learning and development and Diversity and Inclusion. Currently he is the head  of Diversity & Inclusion at Thomson Reuters across EMEA region and recently globally launched Thomson Reuters Diversity and Inclusion index, was award the National Equality Standard and nomiated for an Excellance in Diveristy award.
---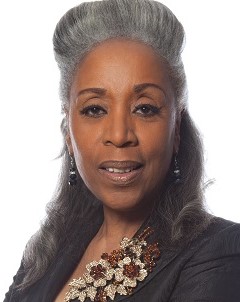 Dr Yvonne Thompson,
Founder of Choice FM,
Author 7 Traits of Highly Effective Women on Boards,
Steering Committee Member at Women's Equality Party UK
A dynamic, entrepreneurial business leader with a proven record for building high performing teams.

Originally from Guyana, South America, Ms Thompson has always shown an entrepreneurial flair. Not taking the usual channel to the small business arena, she evolved from freelance writing for many music industry papers including Music Week the industry bible, and IPC weekly and monthly titles.  She also has been involved in many successful firsts in the UK including, being Music Editor for the UK's first Black Monthly glossy magazine - Root, and also being a founder and director of the UK's first Black Music radio station Choice FM, now owned by the Global Radio Group.  Other firsts include, starting the first Black Owned PR company (according to PRWeek), now known as ASAP Communications; running the first in depth research of the lifestyle of  the Black community across the UK - The Black Consumer Survey and starting the UK's first Black Women Business Network - The European Federation of Black Women Business Owners.
---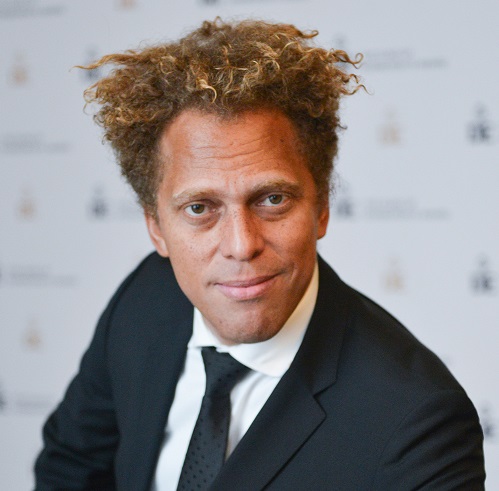 David Neitta, Lawyer, Published Poet and Motivational Speaker 
David Neita is a lawyer, a published poet, and motivational speaker specialising in change management. He is a commentator on race, politics, mental health and the arts, based in the UK. An advocate for human rights and an expert in organisational development and mental health, David has worked with the Zurich Corporation, Hartford Financial Services and NASA.
He served served as the UK ambassador for the European Year of Equal Opportunity for All: Face of the Year Campaign.
In 2012 David was included in Black Enterprise's list of the Top 10 most  powerful black men in Britain and was selected by the BBC to provide perspective and comment on the 50th anniversary of the March on Washington.
---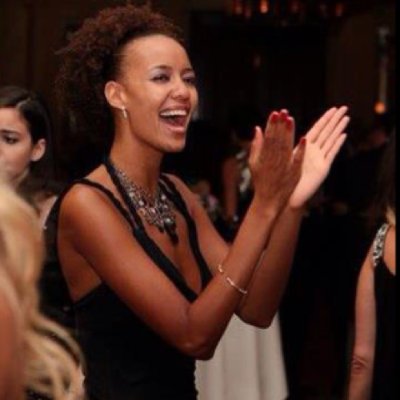 Catherine George,
EMEA Campus Lead, Amazon Web Services 
I am the Europe, Middle East and Africa Lead for all tech intern and graduate hiring for Amazon. My role is to manage an incredible team who attract the best entry level talent to Amazon across the region. We aim to increase our pipeline of junior talent and to promote Amazon as an employer of choice for people from all walks of life. I will share my views on how Intern and Graduate hiring works and what employers are looking for, but I will also share my personal story on how I came to be where I am, what my background is and some of the personal and professional hurdles I crossed along the way.
---
Reason for our Black History Month Special:
In an ideal world, the month would not be necessary, because educational establishments and the national curriculum would fully recognise and appreciate the contribution of black people throughout history. Sadly, that is not the case. 
Black History month is an opportunity to share with the world vast contributions from BME leaders. It's a time to demonstrate pride in the BME community's creativity, respect for its intellectual prowess and a celebration of its cultural identity which is far too often misrepresented, when it is not being ignored, in the mainstream.
---
 Why attend? 
Research studies have found that:
The more young people encounter with employers during their studies, the more chance they will be employed as a young adult. This research was carried out in 2013, however the same results have reoccured both in 2015 and 2016.

Resaech in 2017 has also shown, those young people who have most to gain from employer engagement currently have the least access to it.
Generation Success is here to change this, we are here to provide you the greatest access and offering to gain the most you can from employer engagmement.
---
Our guarantee:
 1)    Direct access to Leading figures
2)     Top and secret tips about career progression.
3)     Diversity of audience
4)     Speakers who are inspiring and want to inspire other people (paying it forward)
5)     Casual welcoming atmosphere  
6)     Opportunity to sign up to our mentoring program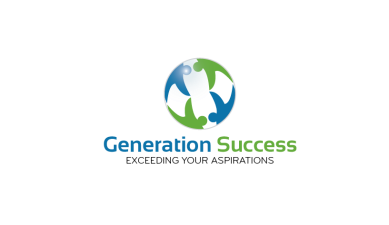 Thank you to the following organisations for their continued support: 




Geoffrey Williams

Thomas Reuters

Director, Head of Diversity and Inclusion, EMEA

Gautam Bhattacharyya

Reed Smith

Partner

Catherine George

Amazon

EMEA Campus Lead

Ursula Henry

Banking Standards Board

Head of Membership, Funding & Communications

David Neita

Lawyer

Dr Yvonne Thompson

Founder of Choice FM, Author 7 Traits of Highly Effective Women on Boards, Steering Committee Member at Women's Equality Party UK
When & Where

Reed Smith
Broadgate Tower
20 Primrose St
EC2A 2RS London
United Kingdom


Tuesday, 17 October 2017 from 18:00 to 21:30 (BST)
Add to my calendar
Organiser
Generation Success is an inspiring network that advances social mobility by empowering people to reach their career aspirations.
                             Sign up to our upcoming events listed below.
Contact Us

Email: james@generation-success.com
Web: www.generation-success.com 
Alternatively, get in touch via LinkedIn, Facebook and Twitter
Video of our  https://www.youtube.com/watch?v=jleXPW88nKk