Description
Ever wanted a business/career within the creative sector?
Discover its secrets on 15th May at one of the UK's Biggest Creative Agencies Hill and Knowlton Strategies.
Speakers Include:
Courtney Jones, Head of Media Intelligence, Client Services at DMS (Professional)

Simon Shaw - Chief Creative Strategist, HK Strategies (Professional)

Warren Nettleford - Founder, Right Films / Presenter / Reporter ITN (Entrepreneur)
About the event
Generation Success is showcasing business leaders who have worked in the Creativity sector to be leaders in their field.
They will be sharing their career journey and tips for success, so don't miss this opportunity to be given a stepping stone to your pathway to success!
Learn how they reached their goal and fulfilled their ambitions.
Mentors at our pre-event will be from PR, Music, Marketing, Digital Marketing, Artechiture, Design and branding
You will:
Be inspired

Build connections with people who want to support you in your career

Learn from leading figures within the Creative Sector.
---
Our speakers: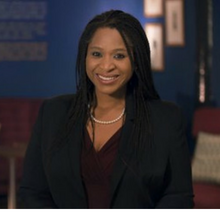 Courtney Jones, Head of Media Intelligence, Client Services at DMS

Courtney Jones is originally from Southern California and graduated from Princeton University in 2009. Following her graduation, She worked for a charity and following the summer of 2010, She moved to the UK where she studied Media and Communication at the Masters level at Kingston University and then a second Masters in Culture, Policy & Management at City University before joining DMS as an Analyst followed by a promotion to Head of International Monitoring and then Head of Client Services.
Her role includes:
Day to day supervision of key clients ensuring expectations are met and exceeded where possible

Advising and supporting International and Domestic Key Account Managers

Oversees integration and on-boarding

of new clients, communicating briefs clearly and comprehensively to team members

Ensuring client deliverables whilst liaising with clients and team members

Working with Department Director to proactively contact prospective clients and driving company growth strategy

Working alongside Head of Social to drive social media strategy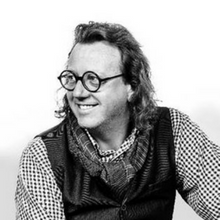 Simon Shaw - Chief Creative Officer + Strategist, Hill + Knowlton Strategies



Simon is responsible for the quality of the strategic and creative output of the agency. Together with the CEO, Simon leads the transformation of H+K London into the 'Global Centre of Creative Strategy' for our clients and network. Three years after its launch, H+K London was named UK Consultancy of the Year by the Holmes Report.
Simon's expertise is in delivering strategic + creative counsel for clients, as well as developing multi-channel, content-led campaigns for global brands.
In 2016 H+K launched it's 3P CommunicationsTM offer to more formally create Purpose + Performance led strategies for clients. This has led Simon to focus on fast growing Chinese brands including Huawei, Wanda, Envision and Honor where he spends much of his time. In 2016 the work for these brands included everything from advertising to OOH, retail to KOL campaigns but all with public relations at their heart.
Simon has worked across multiple sectors, from fashion to technology, automotive to new energy, from brands including Ford, Hitachi, Rockwool, Land Rover, Heineken, Coca-Cola, Nike, VISA, O2 and Levi's.

He is also a well-renowned and respected industry authority; speaking and serving as a judge at the Cannes Lions Festival, serving as the 2017 D&AD PR Jury President and is a top 100 Creative Pool influencer. Simon is also a qualified and awarded architect.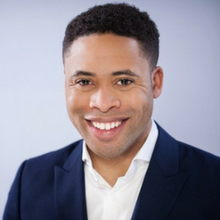 Warren Nettleford - CEO at Right Films / Presenter / Reporter ITN
Warren Nettleford founded Right Thing Films in early 2016. As a national television presenter and reporter he's worked for ITV News, fronted the biggest news bulletins on Channel 5, reported across the UK and Europe for the BBC and worked on several programmes and documentaries in Europe and the United States. He began his career at Channel 4 News.
Warren may be busy but he finds time to support Arsenal whilst dreaming of being a contestant on quiz show The Chase.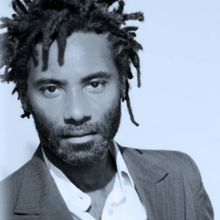 Brief bio and professional story (250 words):
Brief bio - [Graduate? Employed? Unemployed? Young Parent?] What university did you attend? What were your previous job titles/companies that you worked at? If you had a career change, what triggered that? How long have you worked in your current sector? What steps did you take to achieve where you are now?
Chris Scott is a photographer / filmmaker with more than 20 yrs experience working with creators across lifestyle, portraiture, interiors and fine art.
He has shot on location in the US, France, India & South Africa and many other places around the globe.
As well as leading creative works for some of the world's most exciting clients, he spends some of his time giving back - teaching the next generation of creative leaders at the London College of Fashion in London.
He never considers himself as someone who has made it and says that, 'Until there is that beautiful loft house on a white-sanded beach somewhere circling the equator, I haven't made it!… There is still a long way to go!'
My journey started the day I was sat in a physics class taken by·our 5ft fearful physics tutor Called Mr KIll. My friend Travers and I were sat right at the front under the nose of our oppressor. The lecturer had this habit of striding the length of the blackboard as he spread his pearls of seemingly infinite wisdom. As he passed, Travers caught my attention and asked whether I knew anyone who wanted something he had clutched from his bag - That was the moment my life changed. A beautiful object. I wanted it. I had to have it and £50 later I did. A Yashica FX-3 Manual Camera
Somehow I had enrolled on a Mechanical Engineering class at a tech college, but had it not been for Mr Kills terrifying Physics lectures and Travers, the 'Arthur Daley' of the college, coinciding, I wouldn't have found my dream vocation.
From that moment, photography and cameras became my focus. I began a Prince's Trust course to learn about starting your own business and then partnered up with a friend with similar interests. We eventually hired a studio space and started a portfolio service for upcoming models.
The long and never-ending journey of compiling my personal photographic portfolio began. This journey goes on 'til this day.
My creative & business direction has changed dramatically from those early days of film stills photography.
Today most of my work is moving image digital format work.
Your career journey so far (300 words max):
What was the biggest challenge you have faced in your career so far? In hindsight, what was the biggest mistake and how did you overcome this? What are your hopes for the future? What has been your biggest success to date? Any major hurdles you have overcome?
My biggest challenge is not having wanted to ask for things, especially 'help'. I always wanted to have done it on my own. There is not one big mistake, but many little ones…Being too nice and trusting of people. Not always biting-off the hand of opportunity or recognising that it had been right there in front me!
In certain circumstances, not getting clients to sign NDA type documents, essential if a job doesn't get to the purchase order stage and then the client pulls out. Means they can take your creative ideas and do them with another supplier.
Biggest success to date (probably two things):
* Producing a poster for the Conran Store.
A huge advertising hoarding appeared on the Broadway, Manhattan
* Putting on several one-man shows at various spaces in Manhattan, NYC to showcase my own fine-art photography
Are there any moments in your career that stands out and why/ tell us about a career defining moment:
September 2001.
I was living in NYC and after 3 years of freelancing as a photographer in the Big Apple, I felt like I had reached the first stage of success. I had my first advertising jobs lined-up and ready to go… The next morning 911 happened and the world unravelled… the jobs disappeared one by one.
What advice would you give to anyone who wants to pursue a career in your sector? What advice would you give yourself starting out?
- Learn about as much as you can on the technical side of photography
- Go to see gallery shows and read books on photography and amazing photographers
- Take photos every single day
- Be persistent and always ask questions
- Surround yourself with likeminded people
- Wake up 8 mornings a week, like you have to save the World
- Be nice (Smile and say hello to at least one stranger everyday)
---
Why don't you consider our premium membership?
GS Premium Membership Benefits include:
Exclusive 1 on 1 mentoring scheme with a mentor within the industry of your choice

1hr individual career coaching with a life/business coach

Get 2 free speed career advice sessions

Time with speakers for Exclusive Members only

Free entry to Breaking Barriers Conference

Free entry to our summer party

updates via newsletters & blogs

Part of LinkedIn Community
---
The event takes place at Hill + Knowlton Strategies London HQ and will provide an opportunity to network and learn from the brightest minds within the creative industry.
---
Promote Your Services/product!
We are offering you the opportunity to promote your product or services at our event by having your very own exhibition stand! This allows you to pitch your services/product to our audience. This is a great way for you to connect, promote and expand your services/product to a large & diverse audience.
---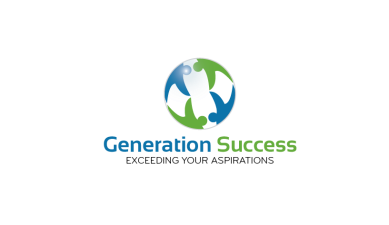 Thank you to the following organisations for their continued support: