Description
This is a unique opportunity to learn from 3 leading STEM leaders. It will be an open and honest talk (followed by Q & A conversation) about what it really takes to make it to the top of your career.
If you were ever put off going after a career within STEM by thinking you might not have the right skills and tools, please think again. This event is about breaking all those barriers and enabling you to apply all your talents, whether you are tech-savvy or not.
This event takes places during London Technology week.
Speakers Include:
Philip Davies - Regional Vice President, Head of Customer Solutions Advisory & Presales, EMEA North , SAP

Paul Morrison - Education Sector Lead UK & I, Hewlett Packard Enterprise

Rashada Harry - Co Founder and Director of Your Future,Your Ambition ( YFYA ) / Account Manager, Vodafone Group
What you will gain:
· Be inspired by the accomplishments by today's leading leaders
· Learn techniques that you can incorporate into your life, career and business
· An expanded supportive professional network
Our guarantee:
1) Direct access to leading figures
2) Top and secret tips about career progression.
3) Diversity of audience
4) Speakers who are inspiring and want to inspire other people (paying it forward)
5) Casual welcoming atmosphere
6) Opportunity to sign up to our mentoring program
---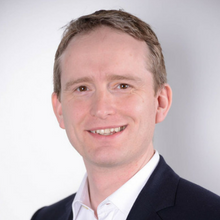 Regional Vice President, Head of Customer Solutions Advisory & Presales, EMEA North , SAP

Philip leads a large presales advisory and expert consulting organisation at SAP that helps our customers identify areas of competitive advantage and address business challenges. In particular, the capabilities of innovation and software solutions that can accelerate business value, success and their digital transformation. Areas such as cloud, machine learning/AI, Internet of Things, big data, in-memory, social, mobile and other emerging topics.

He is always looking for new and creative ways to take the lead in improving his business. Previous initiatives include design-led prototype labs and an enterprise architecture program that helps customers show IT in action and build roadmaps to adopt innovations quickly.

Philip brings over 20 years' experience of working with businesses at all levels across the globe. He has first-hand experience of defining, designing and delivering strategic business programs that drive business value. Philip has worked at a wide range of companies including AT&T, Teradata, SAS and Torex, as well as working independently. Experience includes design and development, education, product management, consulting, presales and management.

He has significant leadership experience in building highly motivated, diverse and creative teams, whilst fostering an environment for success. Philip champions SAP's internship, graduate academy and coaching programs. As with his early career, these were critical aspects that created opportunities to future success.

Philip feels that a positive attitude, passion and embracing different perspectives are critical ingredients to success. He is a strong believer that we all need to work hard to remove any social, gender and race barriers, especially for those starting out in life or those looking to restart.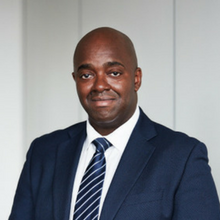 Education Sector Lead UK & I, Hewlett Packard EnterpriseEducation Sector Lead UK&I for Hewlett Packard Enterprise (HPE)

Paul Morrison is the HPE Education Sector Strategic Engagement Lead. In his current capacity, he is responsible for developing strategy and providing support to the UK Education sector. He makes a difference throughout the world through his work which includes leadership roles in HPE Black Employee Network, volunteering in the local community and driving global programs to increase education levels and eradicate poverty globally.

He manages a broad spectrum of programs and initiatives which support HPE corporate Inclusion, Diversity & Engagement strategy and drive business results. For over two years, he has been a leader of the HPE Black Employee Network (BEN) and in 2017 he was awarded the HPE Shining Star Global Recognition award for his involvement in corporate social responsibility, mentoring , charity and educational initiatives. He received this award at the HPE 2017 Global Black History Month Celebration in the presence of their guest speaker last year, Reverend Jesse Jackson.

2017 was an exciting year for Paul. In addition to receiving the HPE Shining Star award, he was named a finalist for the Black British Business Awards as well as nominated for the National Diversity Awards.
Over the past 25 years, Paul has been a passionate supporter and champion of young people. During this time, he has actively volunteered and held several senior leadership roles in support of community causes.

He genuinely cares about the well-being and development of young people and endeavors to provide them ongoing mentoring as well as to support underachieving students in the community.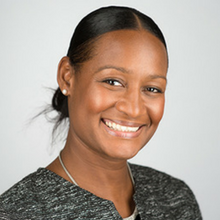 Rashada Harry ,

Co Founder and Director of Your Future,Your Ambition ( YFYA ) / Account Manager, Vodafone Group
Rashada is one of the UK's top 30 Future Leaders ( Financial Times, May 2017). She is most recognized for her thoughts on diversity in the workplace, employee engagement and helping the next generation of talent reach their potential. In a professional capacity Rashada is a UK National Account Manager at Vodafone Global Enterprise. She possesses a strong track record of new business development, account management and consultative selling into Enterprise client organisations. Prior to joining Vodafone Global Enterprise she spent 9 years with Cisco. Rashada joined as the only black female on the highly competitive Sales academy program which was spanned across Europe. She was selected as one of the top 10 graduates in the UK from over 8,000 applicants. It was during this program that she believed more needed to be done to bring more diverse talent into the organisation. Rashada co-founded and launched the award winning Your Future, Your Ambition (YFYA) STEM initiative in 2012 as a vehicle to help corporate organisations and students connect and help to bridge the diversity gap in STEM. To date YFYA has opened its doors to over 3000 students and has helped to build a successful pipeline of STEM talent. Rashada has been named recently as the 2017 Woman In Technology awarded by Women4Africa, she is winner of the Top 50 rising star in Technology by WeAreTheCity as well as being awarded 100% Club membership at Vodafone Global Enterprise in 2016. Rashada is at present a board member of the widely known 'Byte Night' representing Vodafone Global Enterprise which supports the Charity, Action For Children that raises money to support Children who are forced to sleep homeless. She is an avid charity worker and has dedicated her time to projects in both Europe and Africa. She also mentors women who are wishing to return to work after a career break. Previous speaking engagements include Bloomberg, Nutanix, Morgan Stanley , Twitter and Vodafone UK
You will:
Be inspired

Build connections with people who want to support you in your career

Learn from leading figures within the Science, Technology, Engineering, and Math
We are glad to announce that our speakers have generously agreed to provide a ONE ON ONE MENTORING SESSION for one lucky attendee! Our senior network at the event will also be encouraged to mentor people who attend!
---
Why don't you consider our premium membership?
GS Premium Membership Benefits include:
Exclusive 1 on 1 mentoring scheme with a mentor within the industry of your choice

1hr individual career coaching with a life/business coach

Get 2 free speed career advice sessions

Time with speakers for Exclusive Members only

Free entry to Breaking Barriers Conference

Free entry to our summer party

updates via newsletters & blogs

Part of LinkedIn Community
---
Promote Your Services/product!
We are offering you the opportunity to promote your product or services at our event by having your very own exhibition stand! This allows you to pitch your services/product to our audience. This is a great way for you to connect, promote and expand your services/product to a large & diverse audience.
---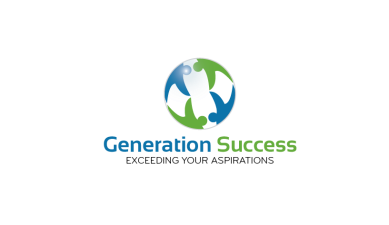 Thank you to the following organisations for their continued support: