Description
"A woman with a voice is by definition a strong woman. But the search to find that voice can be remarkably difficult."
In celebration of International Women's day, Generation Success are proud to present a panel of today's top female business leaders to share their career stories.
The event will involve inspiring talks from our female business leaders, how they managed to get to the successful position they are now and guide you through how they tackled any barriers within the workforce.
You will build a professional network, leave feeling inspired and ready to take a leap!
---
Our Speakers include:
Mary Boakye, Consultant, Dentons

Naa Mettle-Nunoo,

Vice President - MiFID II Project Manager at Barclays Capital

Jo

Davies, Managing director, VIM Group

Li Yu, Senior Global Product Manager - China Specialist, HSBC


Mary Boakye, Consultant, Dentons
Former P
artner and head of SNR Denton's (now Dentons) Africa Financial Markets Group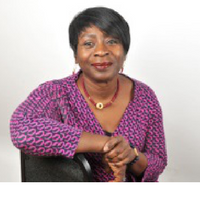 Mary Boakye, one of the UK's leading experts on Africa, is the Africa Consultant to Dentons and Executive Director at Oriol Associates Ltd. Mary has worked with Dentons for more than 10 years, previously as a Partner and now consults on Africa matters for the Firm and its clients.
Mary helps companies and individuals to establish or extend their investment footprint in Africa and do so successfully and responsibly. She also assists African governments and African companies to raise funding in the international markets. Mary helped set up the UK's first Africa-focused hedge fund, jointly advised on all the Republic of Ghana's sovereign bond issues, and works with a number of Africa-focused PE firms.
Mary has been described by clients as 'a pioneer in the field of Africa investment with a rare combination of an intimate grasp of doing business in Africa and an eye for the international bigger picture'. Her formative years in Ghana, dual UK and New York legal qualifications, and invaluable experience working in London, New York, Hong Kong and South Africa, have all informed Mary's insight into international business. She has also been recognised by The Lawyer as one of the UK's "Hot 100 Lawyers" and as being "skilled in dealing with complex regulatory environments and jurisdictions".
Mary represents international companies including natural resource and telecom companies, investment funds, governments and financial institutions in Europe, Africa, USA, and Asia and she has extensive experience in international finance and corporate matters including M&A, as well as particular expertise in capital market transactions in Africa.
Vice President - MiFID II Project Manager at Barclays Capital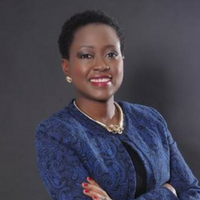 Naa Mettle-Nunoo is Vice President - Project Manager, Strategic and Regulatory Change at Barclays Capital. She joined Barclays from JP Morgan in November 2016
Naa graduated cum laude with an economics degree from Mount Holyoke College in 2008 and joined JPMorgan in New York. In 2010, she moved to JP Morgon's London office and immediately joined the leadership team of BOLD, the network for employees of African and Caribbean heritage. During her long tenure on the leadership team, membership grew from 100 to 725 with 60% of members from non-African/Caribbean/Black heritage. They also received the Network Impact Award at the 2015 Black British Business Awards.
Naa is most proud of her work with Business in the Community, where she mentored 14 young, unemployed BAME individuals over a three week period in Brixton.
Naa lives with her husband and two sons in Kent.
Li Yu, Senior Global Product Manager - China Specialist, HSBC
Li Yu, CFA, Senior Global Product Manager – China Specialist, HSBC Global Banking and Markets
Li joined HSBC Global Banking and Markets (GBM) in 2011 and worked initially in alternative products before taking on the China Specialist role. In her current role, Li drives HSBC Global Banking & Market's strategy of gaining access to both inbound and outbound China investments for institutional clients, and has been a key contributor to the HSBC Group's renminbi internationalisation initiatives.
Li is a frequent speaker at industry seminars, roundtable sessions with asset managers and UK HM Treasury, and workshops for Chinese senior regulator delegations.
Prior to joining HSBC, Li spent over 10 years at Goldman Sachs in a variety of investment banking roles including derivatives funding, stock lending and repo, as well as debt syndication. In the alternative sector, Li has worked on high profile managed account platforms and fund launches.
Li is a CFA Charterholder, holds a 1st class honours degree in Financial Economics and is fluent in both Mandarin and Cantonese. Li is an active member of 100 Women in Hedge Funds, Women in ETF and is also the Chair of HSBC Chinese Community.
Jo
Davies, Managing director, VIM Group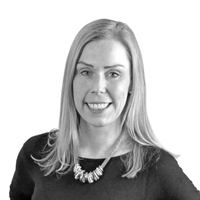 At age 14 wanting to be a forensic scientist, and go down the standard route of higher education and achieving a degree at university, ending up heading into full time employment in a supermarket at 17 and not going to university at all.
Today, Managing Director of a brand implementation and brand management consultancy having spent over 25 years in industry related roles.
From leaving home at 18 and working at Sainsbury's in Retail Display Project Management managing new store builds, store extensions and concept display merchandising, to supplier side in various sales and senior management roles for manufacturing companies in branded assets, to Client Services Director at branding agencies, Jo has gained a 360 degree set of experiences that accumulate in her role today.
An attitude of sheer hard work, putting in the hours, rolling up sleeves, supporting others and finding ways in which to contribute to make work processes simpler, quicker and simply, smarter, has given Jo an ability to take on high responsibility at varying young ages and gain exposure along the way to running a business.
---


What you will gain:
Inspiration and the confidence to exceed your aspiration
Guidance on how you can incorporate techniques into your life, career and business choices
Learn techniques on how to tackle any problems or barriers within your career choice
Exhibition stands:
If you would like to rent a stand and showcase your business at the event, please email events@generation-success.com