Description
The Big Bang of Sales Professionalism

– Sales Apprenticeships & Beyond –

This year represents a landmark in the development of the sales profession. The UK government has approved the first-ever apprenticeship standard for business-to-business sales professionals in England. The significance of this is that for the first time B2B sales – with all the communication and business skills needed to be successful – is being recognised as a truly professional activity, supported by a carefully thought-through framework of study and work-based learning.

To mark this catalytic moment – and a convergence of associated activity around sales professionalism – Consalia will focus it's 13th annual Global Sales Transformation (GST) Conference on 'The Big Bang of Sales Professionalism' and the driving forces that will take sales into a new 'professional' era.

Tickets are priced at £400 with an early bird rate of £250 available until August 31st. Please note that this is a practitioner-only delegate event.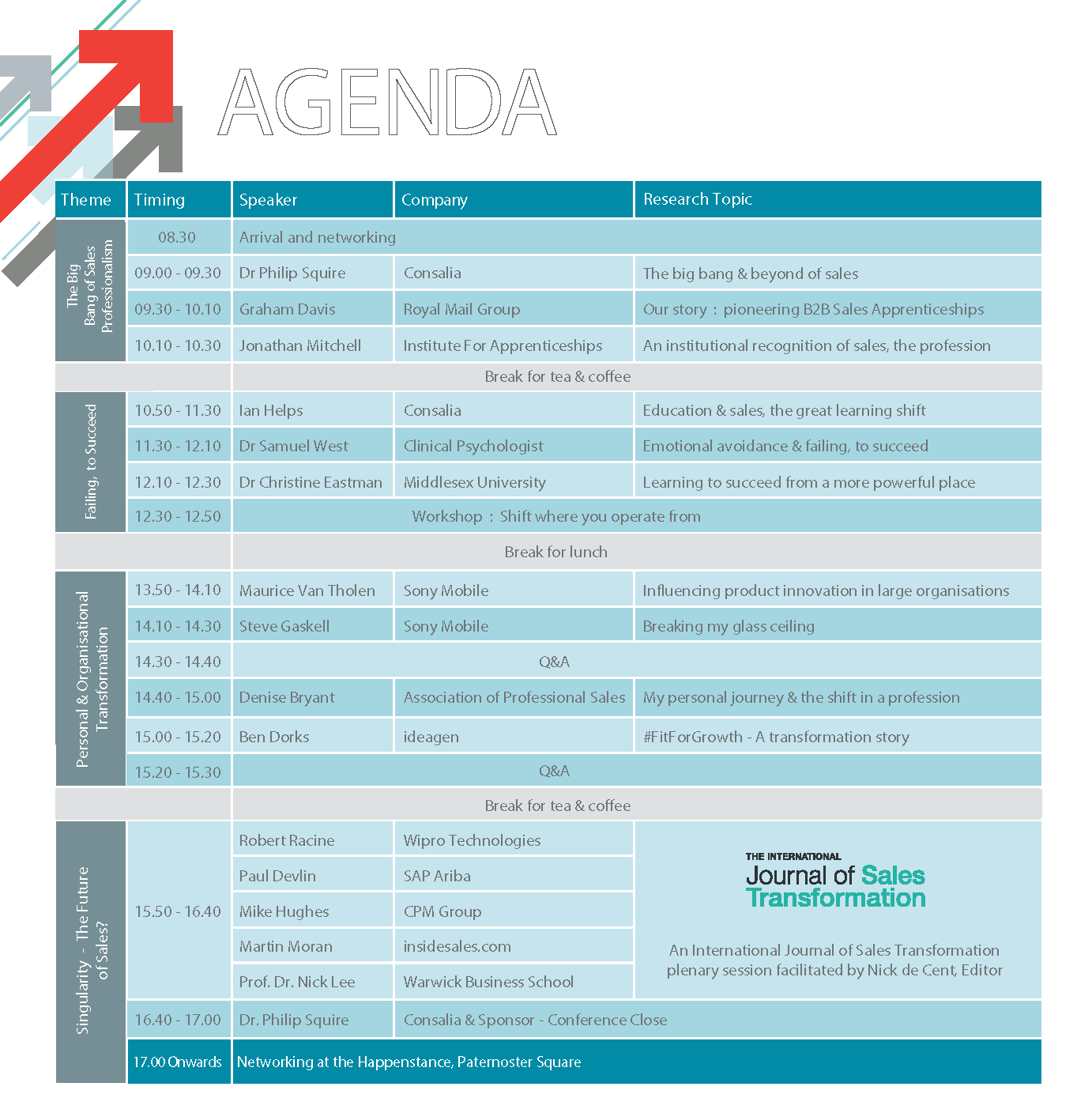 Sponsors

- Middlesex University
- Association of Professional Sales
- International Journal of Sales Transformation