GT Tuners Club are exited to invite you to celebrate the release of Fast & Furious 9!! in loving memory of Paul Walker (RIP) @thestudio.ee
About this event
We're back!. After our overwhelmingly successful shut down event at The Autowerks, we now proudly present our second show of the year, to celebrate the release of Fast & Furious 9. We are teaming up with The Studio to bring you a car show worthy of a Paul Walker tribute. The GT Tuners Club are bringing supercars like the Lexus LFA and Liberty Walk Aventador SV into a head on mash up with some of the worlds finest high performance JDM cars. If you were lucky enough to attend our previous event then you'll know its not one to miss, but don't take our word for it, just check out the video link from AdamC below or have a browse through our socials.
https://youtu.be/bQiVh1LUCpQ
http://www.instagram.com/Supra29TRD
http://www.instagram.com/GTTunersClub
https://www.facebook.com/GTTunersClub
http://www.tiktok.com/@GTTunersClub
Event info
Standard tickets to the show are £10 each. We are also offering 12 very limited club special tickets at £65 which will give you a professional photoshoot at The Studio of your very own car including a free valet!. We're expecting tickets to sell out fast and are based on a first come first serve basis.
Huge thanks to our event sponsors @Autofinesse! No.1 provider for care care products !!! check them out at: https://www.autofinesse.com/en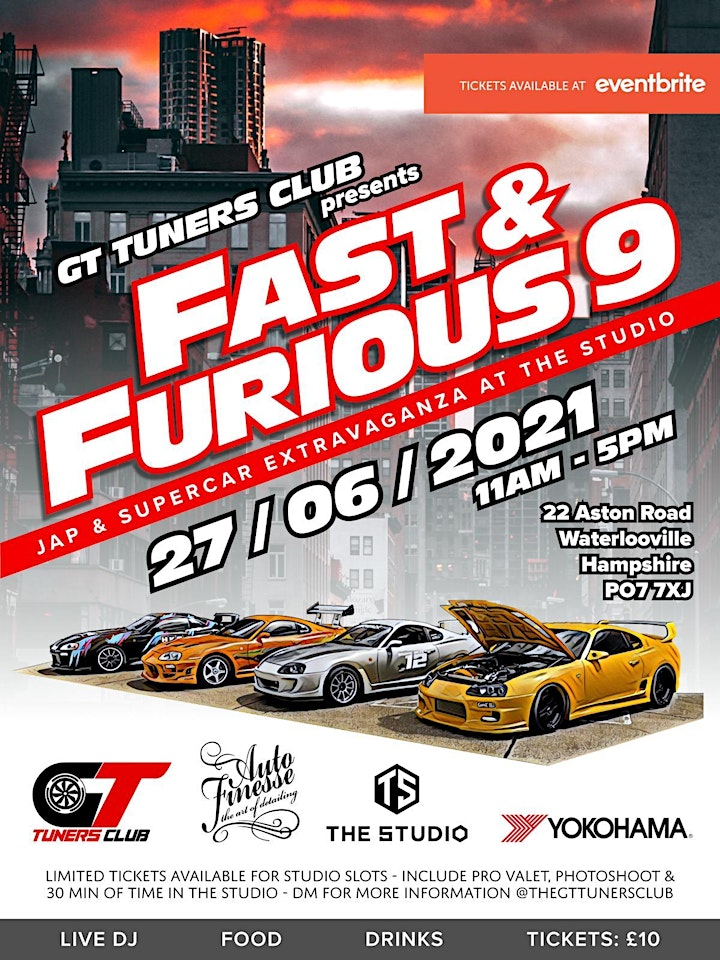 Organiser of GT Tuners Club - Fast & Furious - Jap & Supercar Extravaganza @ the Studio