GT5

Monday, 17 June 2013 at 09:00

-

Sunday, 28 July 2013 at 23:00 (BST)
Event Details
** If you're having difficulty paying via PayPal, please contact the organiser for alternative methods of payment.**


We are no longer taking entries into GT 4 as it is now over 

Good News: There's another run of the challenge set to start on the 17th of June.

Register now to confirm your spot!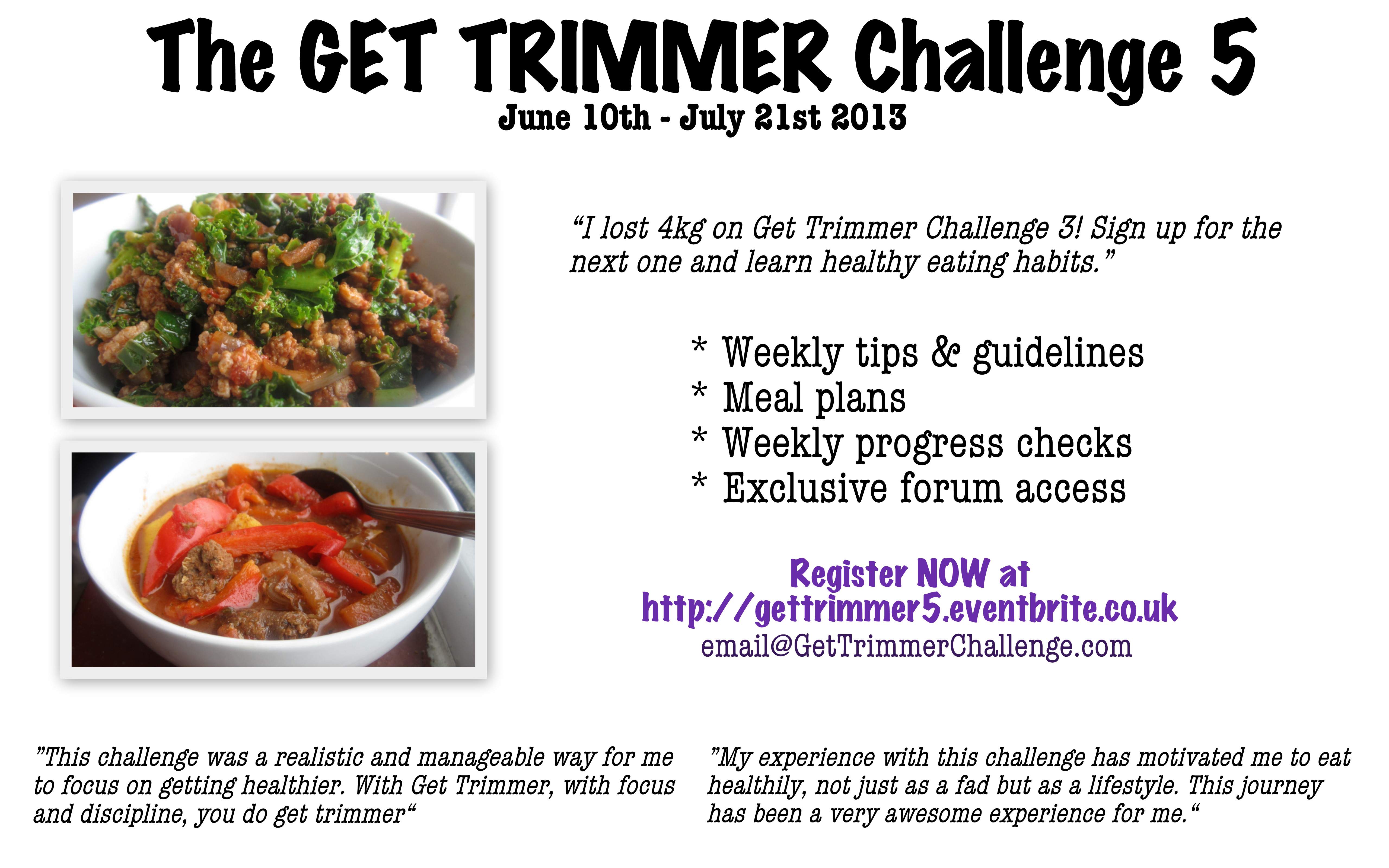 The aim of this challenge is to help and support you to reach your healthy goals through forming lifelong healthy eating and exercise habits.
Summer is here and your healthy goals need a little kick, right?  Are you lacking motivation? Well, this challenge will help you get on and STAY right on track!
This on-line challenge will take place over six weeks and there could be an opportunity to make this a regular occurence. 

In addition to the information already available on www.adura-o.com, to help you get towards your healthy goals, you can expect:
Weekly essential fitness and nutrition tips
Weekly adaptable meal plans** which can be modified to suit your dietary preferences
Weekly progress checks to help keep you motivated and stay on track.
AND
Exclusive forum* access for members to post questions, exchange ideas, share progress and motivate each other. 
*In the form of a closed (private) Facebook group.
** Please note these won't be personalised. Personalised plans can be provided at an extra cost. 


--
For more information on the organiser (Adura), read --> http://www.adura-o.com/p/about.html
Facebook: www.facebook.com/AduraOO
Twitter: http://twitter.com/Adura_O 
YouTube: www.youtube.com/HealthyDury 
·  
Organiser
Adura is a UK based Personal Trainer and Fitness/Kettlebell Instructor.