Guardian Sustainable Business Shorts

Thursday, June 13, 2013 from 9:00 AM to 1:00 PM (BST)
Event Details
A series of short courses for sustainability professionals by sustainability professionals
Once arch enemies, many NGOs and business are forming established and effective cross sector partnerships. Both can reap the benefits of the others expertise and positively contribute to advancing sustainability. However, successful partnerships are not always easy. Different goals, mismatching vocabulary, opposing metrics for success and disparate worldviews can all cause issues. So what makes a good partnership?
This business short course will explore how to effectively build bridges to benefit everyone, bringing together stakeholders from different perspectives to debate and deliver solutions.
You will leave with:
• Ideas and insights from leading organisations who have created win-win partnerships with NGOs
• Advice on how to best communicate with NGOs and create a shared set of objectives
• Opportunities to collaborate and learn with other sustainable business doers
Programme
9:00 Registration & refreshments
9.20 Hello and opening remarks from Jo Confino, your host
9:30 Setting the secene IBLF
9:40 Lesley Lambert, chief policy advisor, World Society for the Protection of Animals talks about embracing the differences for transformative change. How choosing and working with the right NGO can drive sustainability throughout your entire organisation.
10:00 Panel session - Building bridges with winning strategies to engage stakeholders inside and outside your organisation
There are various ways organisations and NGOs are working to engage each other. This session will reveal both sides of the story. With representatives from corporates and NGOs this debate will reveal how different departments, partners and organisation types can communicate to drive your message across all stakeholders. The panel will address some of the things that are working in terms of working effectively together and invite delegate participation to surface other good ideas, or propose new ideas that have yet to be tested.
Panel:
Jim Smyllie, executive director, People, Landscape and Biodiversity, Natural England
Dr Jon Kirkpatrick, sustainability manager, Lend Lease
Chris Large, partner, Global Action Plan
Michael Alexander, head of environment, Diageo
Mark Hopkinson, head of new business development team, UNICEF UK
Martin Casey, director of Public Affairs and Communications UK and EU Public Affairs, CEMEX UK and RSPB
10:45 Break
11:00 Experiment with Darian Stibbe, director, IBLF
This practical session will leave delegates with a key set of principles and range of ideas to work in partnership more effectively.
1:00 Lunch
Date
Thursday 13 June 2013
Time
9am - 1pm
Venue
The Guardian, Kings Place
Prices
£399 for large companies (over 250 employees)*
£199 for small companies (under 250 employees), NGOs and public sector*
*Prices are subject to a booking fee and VAT
Contact
For more details email sustainablebusinessshorts@guardian.co.uk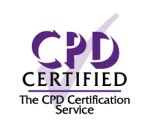 When & Where
90 York Way
N1 9AG London
United Kingdom


Thursday, June 13, 2013 from 9:00 AM to 1:00 PM (BST)
Add to my calendar
Guardian Sustainable Business Shorts